Felony and Misdemeanor Crimes in Michigan
LEWIS & DICKSTEIN, P.L.L.C. is Michigan's premier criminal defense law firm. Top 10 State and Federal Criminal Charges Defendants Face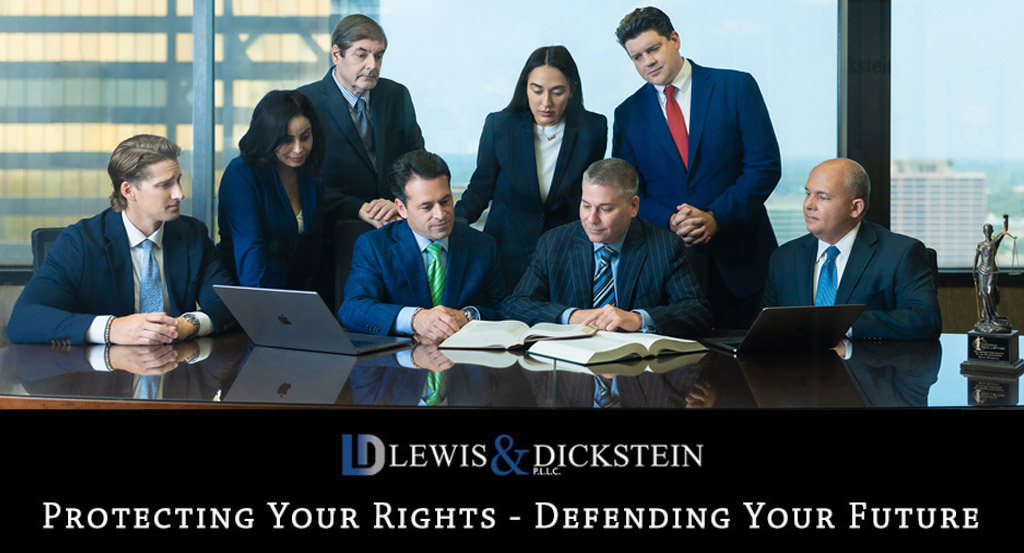 Introduction
At LEWIS & DICKSTEIN, P.L.L.C., Michigan's Premier Criminal Defense Law Firm, our attorneys frequently consult with potential clients on felony and misdemeanor charges throughout Michigan and federal and state cases. The most frequent calls are from individuals charged or accused of offenses in Oakland County, Wayne County, Macomb County, Livingston County, and Washtenaw County. The following represents the most common charges defendants face in Southeastern Michigan.
We are often retained on cases in the investigation stage, when a warrant is issued, at the time of arraignment, and on many occasions, after a case is scheduled for trial or appeal. Because of our reputation as top criminal lawyers in Michigan, we are often retained to assist other criminal attorneys, take over a client's representation from another lawyer, or consult on complex criminal defense-related issues in criminal and civil cases.
Most Common Felony and Misdemeanor Charges in Michigan
The most common criminal charges individuals face in Southeastern Michigan are the following:
1. Operating While Intoxicated (OWI/DUI)
This offense is frequently called DUI, OWI, DWI, drunk driving, impaired driving, or driving under the influence. There is a new push to prosecute those driving under the influence of prescription medication and other controlled substances (OWPD). The introduction of Michigan's Super Drunk Driving law (.17 as opposed to .08 blood/breath alcohol level) makes the defense of these cases far more complicated. A first offense OWI carries a maximum possible sentence of 93 days, a second offense is punishable by up to 1 year in jail, and a felony OWI has a 5-year prison maximum. OWI defense attorneys know that there are five possible defenses to these charges: factual, legal, constitutional, medical, and scientific.
2. Domestic Violence
Also called spousal abuse, domestic abuse, and DV. Domestic violence can be a felony or misdemeanor depending on whether there was an injury, what type of injury, whether there was a weapon, and if the accused has any prior convictions. Those seeking to gain an advantage in a divorce or custody dispute often report false domestic abuse allegations. The best defense against domestic violence charges is generally a strong, aggressive offense. A first offense domestic violence has a maximum possible jail sentence of 93 days. A second offense DV carries a maximum of 1 year in jail. A third or subsequent charge will be a felony offense carrying possible prison time. It is common for most judges to impose probation with onerous terms and conditions for these charges.
3. Retail Fraud
Like domestic violence, these cases can be charged as a felony or misdemeanor depending on the value of the retail goods in question and based upon whether the suspect has any prior record. These offenses are severe even if charged as a misdemeanor. A crime involving dishonesty will often result in loss of employment opportunities, damaged reputation, inability to hold positions of trust, and immigration problems. A 3rd Degree Retail fraud is punishable by up to 93 days in jail. A 2nd Degree shoplifting has a maximum sentence of 1 year. A 1st Degree conviction can result in prison time and years of probation. Michigan's most common retail fraud charges are misdemeanors, but felony charges are not unusual. A defense attorney with experience defending shoplifting charges will know the best approach to avoid a conviction and jail time, if possible.
4. Marijuana and Drug Possession, Manufacture and/or Delivery
The possession of marijuana has been legalized in Michigan. The sale of marijuana and marijuana trafficking are still felony offenses (similar to cocaine, prescription medication, heroin, etc.). There are many defenses to these drug charges, including constitutional challenges (can be pursued with a Motion to Suppress) and various factual and legal defenses. There are also rehabilitative statutes designed to prevent a conviction for certain drug charges. Simple marijuana possession was one of the most common drug charges until its legalization in 2021.
5. Child Abuse
Being accused of abusing or molesting a child will change your life forever. The best chance you have of avoiding the many harsh and permanent consequences of a child abuse conviction (including the possibility of termination of parental rights) is to work with a child abuse defense lawyer who can aggressively assert your rights in court. These cases are emotionally charged, and it takes a premier criminal defense law firm to achieve an extraordinary result. Child abuse felony and misdemeanor charges commonly result in jail and prison time.

6. Probation Violation – Violation of Probation
Many people facing parole or probation violation charges aren't even aware of what they did wrong. A probation officer or parole officer has complete authority over the defendant's life, and it doesn't take much to get charged with a probation violation. Whether for a felony or misdemeanor, a defendant facing a violation of probation faces a jail sentence or prison up to the maximum possible for the original offense. Michigan's top probation violation defense lawyers can help defendants avoid a harsh sentence or build a solid defense to probation violation allegations.
7. Expungement Motions
Motion to Set Aside Conviction. Someone may have had a lapse in judgment many years ago, and it is also possible that a person may have been wrongfully convicted of a crime. If a person is eligible, they may clear their criminal history and get a fresh, conviction-free start. Setting aside felony and misdemeanor convictions can result in better employment, housing, and financial opportunities. There are specific requirements and limitations to a Motion to Set Aside a Conviction (Expungement Motion). Only an experienced expungement attorney will be able to maximize your chance of expunging prior misdemeanor and up to three felony convictions.
8.Criminal Sexual Conduct – Sex Crimes
Without question, criminal sexual conduct, otherwise known as CSC, charges are so severe that the mere allegation can change lives. Unfortunately, false criminal sexual conduct charges are prevalent because physical evidence rarely exists. Facing mere allegations is so damaging. At LEWIS & DICKSTEIN, P.L.L.C., we have successfully defended criminal sexual conduct cases throughout Michigan through tenacious representation, sophisticated investigation, and extraordinary trial work. Prosecutors that handle criminal sexual conduct cases are typically "Special Prosecutors."
Special Prosecutor means that the criminal sexual conduct prosecutor is specifically assigned to the Special Victim's Unit because they are highly experienced, extremely proficient, and well trained. Criminal Sexual Conduct Defense Attorneys know that the best way to defend these cases is through tenacious, tireless representation. A common misconception is that criminal sexual conduct charges are indefensible. We have successfully defended hundreds of these cases. Many of the criminal sexual conduct cases handled by LEWIS & DICKSTEIN, P.L.L.C. resulted in NOT GUILTY verdicts despite judges and prosecutors believing that the cases were unwinnable.
9. Assault Crimes
Assault crimes are varied and can be both felony and misdemeanor offenses. Misdemeanor assault or assault and Assault crimes vary and can be both felony and misdemeanor offenses. Misdemeanor assault or assault and battery is an offense carrying a maximum of 93 days in jail. If there is an alleged injury or weapon, the maximum possible sentence can increase to 4 years, 10 years, or even up to life for the most serious cases. Judges and prosecutors tend to be the most aggressive in these cases. Only the most experienced assault crimes defense lawyers should be trusted to defend those accused of assault charges.
10. Federal Crimes
There are hundreds of different types of federal offenses. We list this entry as "Federal Crimes" because our federal defense attorneys routinely get requests for consultations on various federal offenses. Some of the most common federal charges include drug crimes, Medicare fraud, public corruption, child pornography, conspiracy, trafficking, identity theft, and more.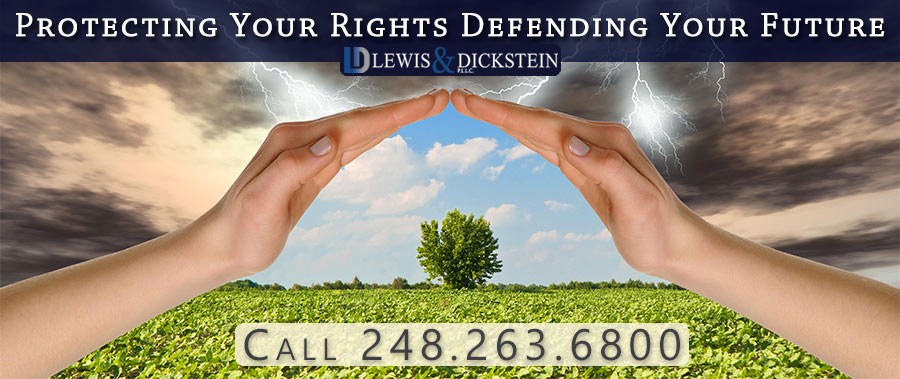 Helping Those Facing The Most Common Charges in Michigan
LEWIS & DICKSTEIN, P.L.L.C. is Michigan's Premier Criminal Defense Law Firm. We are familiar with all aspects of criminal law, and even if you don't see the charges you are facing, contact us or give us a call for a FREE and CONFIDENTIAL consultation and learn how we can help you. Our attorneys are always happy to help anyone in any criminal matter. The respect and consideration we will consistently demonstrate will convince you that you've got the best possible, hardest-fighting defense law firm available in Michigan today.  
Call us today at (248) 263-6800 for a free consultation or complete an online Request for Assistance Form. We will contact you promptly and find a way to help you.
We will find a way to help you and, most importantly,
we are not afraid to win!