Michigan Federal Defense Lawyer – Franks Hearing Explained
Our attorneys are well-known for effectively fighting to suppress evidence seized in violation of the Fourth Amendment.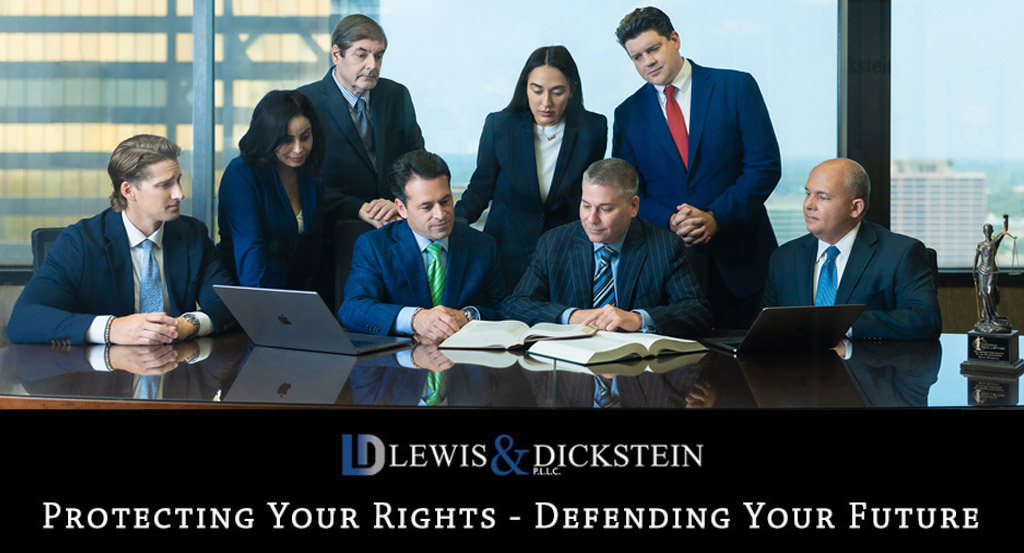 Facts in an Affidavit Must Support Issuance of a Search Warrant
When false, misleading, or exaggerated facts are used to justify a search warrant, the 4th Amendment to the United States Constitution is violated. Law enforcement is obligated to include facts in an affidavit supporting a search warrant that are true to the best of their information, knowledge, and belief. When federal agents or police officers twist the truth to justify a search, the constitutional defense team with LEWIS & DICKSTEIN, P.L.L.C. will do what is necessary to fight for a client's rights and seek the suppression of illegally seized evidence. Federal constitutional law applies not only to federal cases but also to felony and misdemeanor cases prosecuted by the State of Michigan and local prosecutors. Our Michigan federal defense lawyers will take the time to learn your case, examine your options, and work with you to develop a winning defense!
Franks Hearing in Federal Court
In a United States District Court, the evidentiary hearing to determine if there was a constitutional violation is called a Franks Hearing. In Franks v. Delaware, 438 U.S. 154 (1978), the Supreme Court ruled that if a defendant makes a substantial preliminary showing that a false statement knowingly and intentionally, or with reckless disregard for the truth, was used in the request for a warrant, and if the allegedly false statement is necessary to the finding of probable cause, the Fourth Amendment requires that a hearing be held at the defendant's request.
If the defendant shows by a preponderance of the evidence (meaning more than 50%) that there was perjury or reckless disregard, and, with the affidavit's false material set to one side, the affidavit's remaining content is insufficient to establish probable cause, the search warrant must be voided and the fruits of the search excluded. This means that perjury or a knowing or recklessly false statement in an affidavit used to secure a warrant may result in suppression of evidence and a dismissal of state or federal charges!

Frequently Asked Questions (FAQs) for a Michigan Federal Defense Lawyer
---
What does the Fourth Amendment say? The Fourth Amendment states: "The right of the people to be secure in their persons, houses, papers, and effects, against unreasonable searches and seizures, shall not be violated, and no Warrants shall issue, but upon probable cause, supported by Oath or affirmation, and particularly describing the place to be searched, and the persons or things to be seized."
What is "probable cause"? Probable cause refers to a reasonable belief, based on factual evidence, that a crime has been or is being committed. It's the standard by which law enforcement officers can obtain a warrant to conduct a search or make an arrest.
What is an "unreasonable search and seizure"? An unreasonable search and seizure violates a person's reasonable expectation of privacy and lacks probable cause. Whether a search or seizure is "unreasonable" often depends on the specific circumstances. A respected federal defense lawyer can review the facts of the case and determine whether there are options to seek suppression of the government's evidence.
Do the police always need a warrant to search? No. There are exceptions, such as consent to search, search incident to a lawful arrest, exigent circumstances, plain view doctrine, and stop-and-frisk situations. Evidence is admissible even without a warrant if a lawful exception to the warrant requirement exists.
What is the "exclusionary rule"? The exclusionary rule is a legal principle prohibiting the use of evidence obtained in violation of a defendant's Fourth Amendment rights in a criminal trial. If evidence is excluded, it cannot be used as evidence by the prosecution.
Does the Fourth Amendment apply to electronic surveillance? Yes. In various cases, the Supreme Court has held that certain types of electronic surveillance, such as wiretapping or accessing stored electronic communications on a cell phone or computer, can be considered "searches" under the Fourth Amendment and require a search warrant.
Does the Fourth Amendment cover vehicle searches? Yes. However, there are special rules because of the mobile nature of vehicles and a reduced expectation of privacy. For example, under the "automobile exception," if the police have probable cause to believe a vehicle contains evidence of a crime, they can search it without a warrant. Police can also search a vehicle without a warrant if incident to an arrest.
How does the Fourth Amendment affect schools? In schools, the expectation of privacy is reduced. Searches by school officials are justified when there are "reasonable grounds for suspecting" that the search will turn up evidence that the student has violated the law or school rules. If evidence is seized in violation of a student's rights under the 4th Amendment, their Michigan federal defense lawyer can file a Motion to Suppress the evidence or seek dismissal of the charges.
Can the government search my electronic devices at the border without a warrant? U.S. Customs and Border Protection (CBP) can conduct basic searches of electronic devices without a warrant or probable cause at international borders. However, more "advanced" searches, like forensic examinations, generally require reasonable suspicion.
Does the Fourth Amendment protect non-U.S. citizens? Yes. The Fourth Amendment applies to everyone in the United States, regardless of their citizenship or immigration status. Federal defense attorneys can employ the same constitutional protections for citizens and noncitizens alike.
Michigan Federal Defense Attorney – Not Afraid to Fight Your Case and Win
When the State of Michigan or the United States of America charges you with a criminal offense, you must not accept a defense lawyer who does not fight for you like you are their "Number One" client. You need LEWIS & DICKSTEIN, P.L.L.C. We have a unique approach to criminal defense that is unparalleled. Instead of one lawyer backed up by non-lawyers, paralegals, and assistants, our firm is comprised of multiple seasoned, fearless, and effective defense attorneys with decades of experience.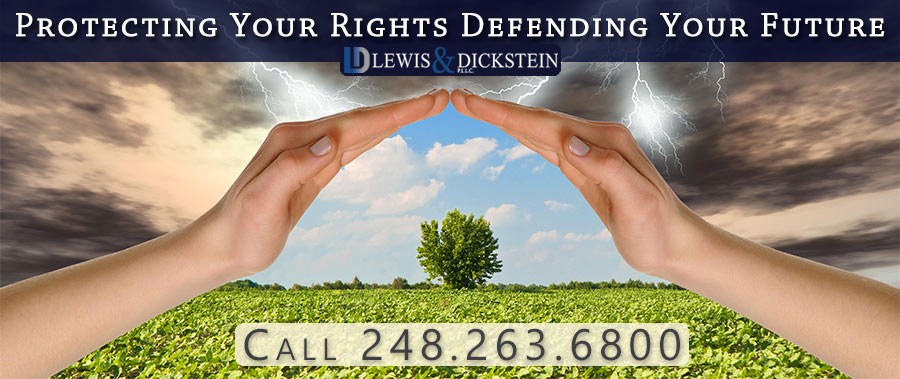 Why you should hire LEWIS & DICKSTEIN, P.L.L.C.
Decades of Experience
Track Record of Avoiding Jail and Convictions
Respected by Judges and Prosecutors
Passionate, Tenacious and Compassionate Representation
Nationally Honored and Recognized –

SuperLawyer – Thomson Reuters
10.0 Superb – Avvo
AV Preeminent – Martindale-Hubbell
Lead Counsel Rated – LawInfo
Client Distinction Award – LexisNexis
Top Attorneys in Michigan – As published in the New York Times and Crane's Detroit Business
If you contact LEWIS & DICKSTEIN, P.L.L.C. to request a free consultation, we will take the time to talk with you, answer your questions, and address your concerns. If we accept your case, you will receive the highest caliber of criminal defense available in Michigan and the United States. We have an unparalleled track record for successfully defending and protecting our clients in and out of court. We will find a way to help you.
Call us today at (248) 263-6800 for a free consultation or complete an online Request for Assistance Form. We will contact you promptly and find a way to help you.
We will find a way to help you and, most importantly,
we are not afraid to win!