Health Care Worker Practicing Under the Influence
Practicing healthcare while under the influence of alcohol or a controlled substance is a crime in Michigan. A conviction can have devastating personal and professional implications.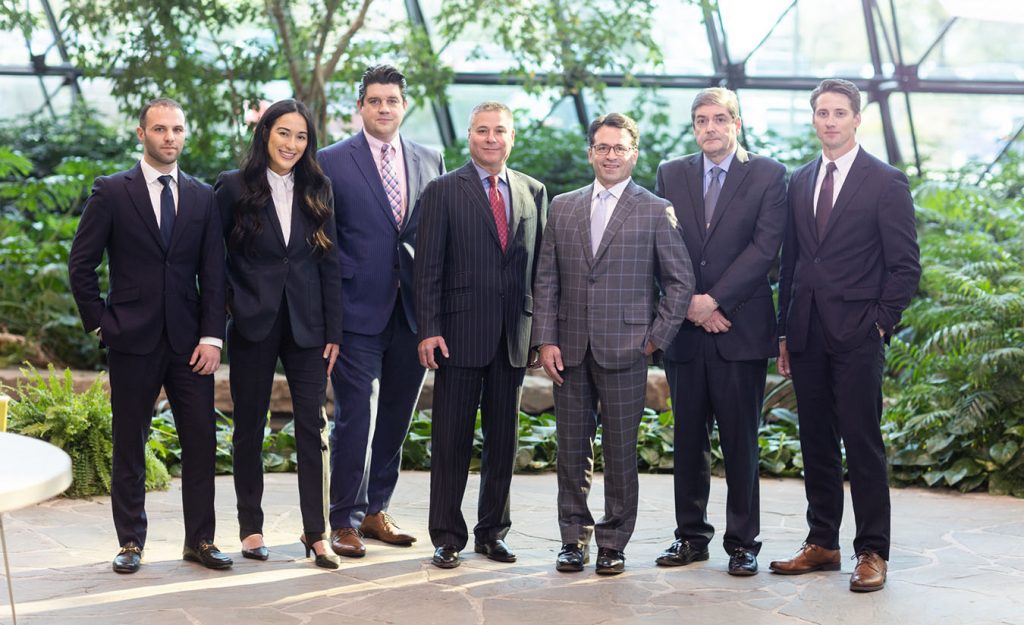 Michigan's Criminal Statute Covering Impaired Health Care Professionals
For healthcare workers, alcohol and drug use disorders are a problematic and significant concern. Impairment often worsens without early detection and treatment, putting the workplace and patient safety at risk. When a health professional, such as a physician, or nurse, is impaired by alcohol, prescription or nonprescription medicines, or mind-altering substances, they cannot offer competent and safe patient care. Practicing healthcare under the influence of drugs or alcohol is a criminal offense that can result in severe direct and indirect consequences.
False Allegations of Impairment
Despite the legitimate concerns raised by providing healthcare under the influence of drugs or alcohol, over-zealous police officers and prosecutors sometimes wrongfully file charges. Practicing Healthcare Under the Influence allegations are often made due to employee disputes and retribution in response to a workplace conflict. It is not illegal to work after consuming alcohol. The consumption of alcohol or controlled substances becomes criminal only when ingestion of a substance causes an impairment. A healthcare professional facing false or exaggerated allegations needs an aggressive, intelligent, and robust defense.
Definition of Practicing Healthcare Under the Influence of Alcohol or Drugs
A licensed healthcare professional shall not work (1) with a bodily alcohol content of .05 or more, (2) if ingestion of a controlled substance impairs their ability to safely and skillfully engage in their healthcare profession, or (3) if they are visibly impaired by alcohol or drugs.
Penalties for Practicing Health Care Under While Impaired
A person convicted of Practicing Healthcare Under the Influence must participate in the Health Professional Recovery Program (HPRP). In addition, someone convicted of a first offense can be sent to jail for 180 days and given up to two (2) years of probation. A second offense carries a maximum sentence of one (1) year in jail.
In addition to jail and probation, a conviction carries severe indirect consequences, such as losing employment and professional licensing. A medical or nursing student might face expulsion from school. Also, a healthcare professional convicted of providing care while under the influence will almost certainly have difficulty finding future employment, passing a background check, or advancing in their career.
What is a "Licensed Health Care Professional?"
Licensed healthcare professionals work in any of the following fields in Michigan:
Acupuncture,
Athletic Trainers,
Audiologists,
Chiropractic,
Counseling,
Dentistry,
Dietetics and Nutrition,
Marriage & Family Therapy,
Massage Therapy,
Nursing,
Nursing Home Administrators,
Occupational Therapy,
Optometry,
Osteopathic Medicine & Surgery,
Pharmacy,
Physical Therapy,
Physician's Assistant,
Podiatric Medicine & Surgery,
Psychology,
Respiratory Care,
Sanitarian,
Social Worker,
Speech-Language Pathology, and
Veterinary Medicine.

Law Enforcement Officers Request for a Chemical Test
A law enforcement officer can ask a health care provider to submit to a chemical analysis of their breath, blood, or urine if there is reasonable cause to believe they are practicing health care under the influence. The officer can seek a court order if the healthcare professional refuses to provide a chemical test. After submitting to an official test, the person can request a chemical analysis from someone of their choosing. If an officer refuses to grant the request for an independent test, the official test results are inadmissible.
Defenses Against Practicing Healthcare Under the Influence Charges
Unless the licensed health care professional's acts or omissions amount to gross negligence or deliberate and wanton misconduct, the criminal statute does not apply to a licensed health care provider who, in good faith, renders emergency care without compensation at the site of an emergency. Other defenses to Practicing Healthcare Under the Influence include lack of impairment, inaccurate or unreliable BAC test results, involuntary intoxication, healthcare was not provided, and more.
How to Avoid a Conviction
A healthcare professional who has no prior conviction for Practicing Healthcare Under the Influence and did not cause harm or injury to a patient can attempt to resolve their case with a deferred plea. Suppose the prosecutor and judge accept a deferred plea as a negotiated settlement. In that case, the court will accept the plea without entering a judgment of guilt, place the accused on probation, and dismiss their case if they can successfully comply with court orders during a period of supervision.
If the individual is granted a deferred adjudication and violates probation, the judge can enter a conviction on their criminal record.
Discharge and dismissal under the deferral law shall be without adjudication of guilt and is not a conviction. A healthcare professional can only have one case deferred and dismissed under Michigan law.
Health Professional Recovery Program (HPRP)
The HPRP is a confidential, non-disciplinary program that helps licensed or registered health professionals recover from substance abuse/chemical dependency or mental health issues. The program's underlying philosophy is to protect the public while encouraging and supporting recovery from the treatable diseases of substance use disorder and mental health disorder. A person convicted of Practicing Healthcare Under the Influence must attend HPRP.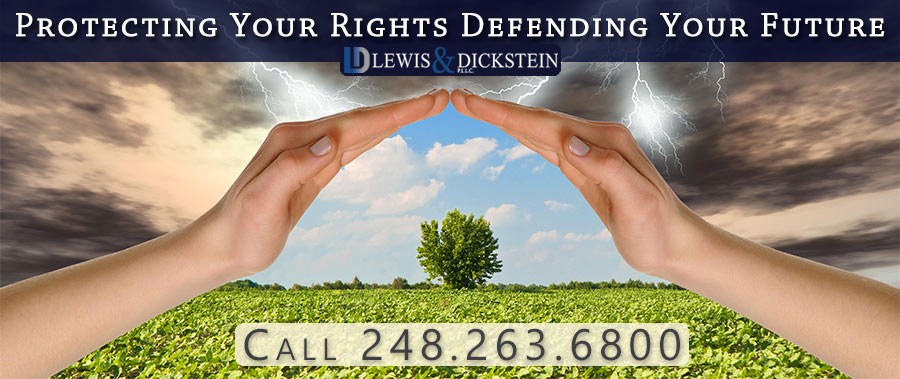 Even When Things Seem Most in Jeopardy, there is Still Hope
The Defense Team with LEWIS & DICKSTEIN, P.L.L.C. has decades of experience successfully defending and protecting healthcare professionals charged with Practicing Healthcare Under the Influence, OWI, assault, and white-collar crimes, including healthcare fraud. Our experienced and proficient defense attorneys fully appreciate the stakes involved and are committed to doing everything possible to help our clients get any needed help and avoid career-altering convictions. Through decades of building a highly regarded reputation in Michigan courts, we can achieve results for our clients unattainable by many other attorneys. If you call us for a free consultation, we will take the time to talk with you, answer your questions, and develop a winning strategy to help you.
Call us today at (248) 263-6800 for a free consultation or complete a Request for Assistance Form. We will contact you promptly and find a way to help you.
We will find a way to help you and, most importantly,
we are not afraid to win!