How do you know if a criminal defense attorney is good?
The lawyers who are well known for providing the highest level of criminal defense have a track record of success in and out of the courtroom.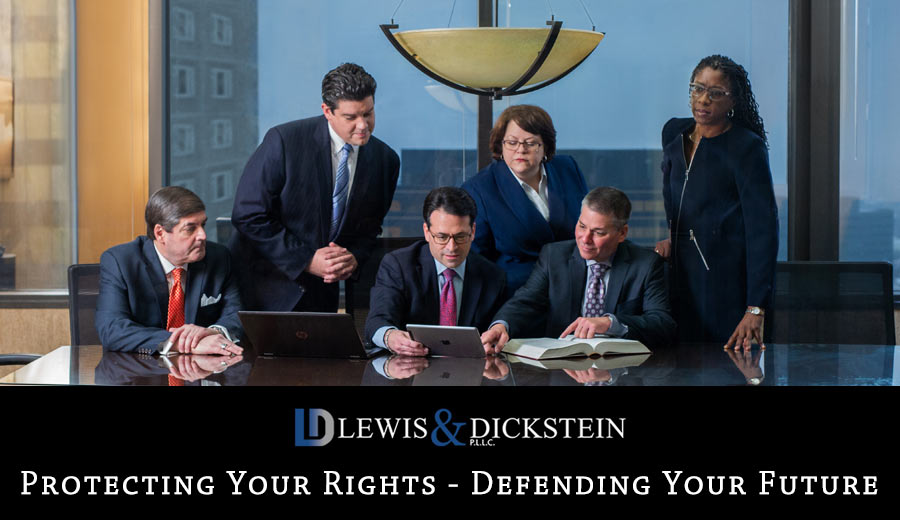 Choosing a great criminal defense attorney.
It's quite common for people to seriously question if a criminal defense lawyer is the best person to be handling the defense of their felony or misdemeanor charge in Michigan. Oakland, Wayne and Macomb Counties have a multitude of lawyers with a wide range of skill, effectiveness, and aggressiveness. Choosing a great criminal defense attorney will greatly increase your chances of staying out of jail, avoiding a conviction or preventing a probation violation. Since I have been active as a criminal defense attorney throughout Michigan for many years, I have taken away some key thoughts about what makes a good criminal defense attorney.
These rules outline indications that can determine whether your outcome is good, bad, or mediocre. Keep in mind that a top criminal defense lawyer practices is as much an art form as it is the implementation of technical skills and legal knowledge. Nothing can substitute experience and a track record of extraordinary results. It is a sad fact that some veteran lawyers are tired of practicing law or have been doing it the wrong way for so long that they're set in they're ways. Experience alone is meaningless. These guidelines apply to all criminal cases, whether involving a DUI, OWI, drunk driving, driving under the influence of drugs, fraud, assault, weapons charges, domestic violence, violation of probation charges, or others. Obviously, these rules apply to lawyers practicing in Oakland County, Wayne County, Washtenaw County, Macomb County, or anywhere in Michigan. Similarly, they apply to criminal attorneys who handle state and federal misdemeanor and felony cases.
1. The lawyer cares about the verdict and the client's safety:
This may seem obvious but it is critical for criminal lawyers to remember how a case might impact a person if found guilty. Criminal charges can bring huge loads of stress in all areas of a person's life, including professional, financial, and family life. This rule applies whether it is a simple DWI or drug possession or a serious fraud or murder allegation.
2. The lawyer familiarizes himself with the client:
I can't tell you the number of times that the unique parts of a person's life, or external stresses they endure, bring out the sympathy in judges when deciding the outcome of a case or during sentencing. Prosecutors, from time-to-time, will also take the time to consider the individual facts and circumstances in a person's life when deciding whether to accept a plea bargain proposed by a criminal defense attorney. Also, these facts can have a huge impact on a jury, should a person accused of a crime chose to testify in his or her own defense.
3. Works fast to get you out of jail:
It goes without saying that if a person is in jail and hires a criminal lawyer, he or she is expecting the lawyer to do everything within their power to free them from jail. A criminal defense attorney can do several things to make this happen, including pushing forward motions to set or reduce bail, or motions for release on their own recognizance.
4. Considers the effects of a criminal case on your personal, professional, and public life:
Often, convictions can result in the loss of business or professional licenses. Any trade that requires a state license, including hairdressers, nurses, landscapers, and many others, will be at risk if you face criminal charges. Understanding what you are able to accept as part of a plea bargain, or if you are able to plea bargain at all, is crucial to making the right choice in your case. Any criminal defense attorney, whether in Oakland, Macomb or Wayne County, should be cognizant of this.

5. Keep it confidential:
It is so vital for a criminal defense lawyer to understand the privacy of the client. This is especially so when dealing with family members of the person charged with a crime. Family members may mean well when asking questions, but unless the client authorizes the attorney to talk about it, anything said about the case must remain private and confidential.
6. Consider any immigration consequences:
Anyone who is not a legal citizen must be extremely careful when faced with criminal charges. A conviction or admission without entry of a judgment might result in deportation, exclusion from re-admission, or denial of citizenship. Unfortunately, a huge number of criminal defense lawyers don't understand this area of law. In Southeastern Michigan especially, understanding these implications is necessary, as we have a large population of immigrants.
7. The X-Factor
The only way to know whether a lawyer is really the right person for you is to meet with him or her personally and look into that person's eyes. A lawyer is by definition an expert talker and you shouldn't be fooled by fast-talking and promises or guarantees of unrealistic results (in Michigan, it is unethical to make a promise or guarantee and this is a sure sign of a lawyer who cares more about the money than the client). The eyes don't lie and when you meet a lawyer in person you will be in the best position to judge whether that person is the best criminal defense lawyer for you.

Free Consultation and Confidential Case Evaluation
If you would like a free consultation with a highly experienced criminal lawyer who has a track record of success, please call LEWIS & DICKSTEIN, and we will take the time to talk with you, answer your questions, and address each of your concerns.
Our attorneys have been successfully defending clients charged with felony and misdemeanor offenses for decades. They have the ability to be voraciously aggressive when appropriate and, when needed, eloquent, persuasive negotiators. Whether the client is best served by a jury trial or a plea bargain, the Defense Team with LEWIS & DICKSTEIN, P.L.L.C. the ability and aptitude to take a case in whatever direction will achieve the best possible results for the client.
Call us today at (248) 263-6800 for a free consultation, or complete a Request for Assistance Form and we will contact you promptly.
We will find a way to help you and, most importantly,
we are not afraid to win!