Southeastern Michigan Criminal Defense Attorneys
Are you charged with a felony or misdemeanor offense in Southeastern Michigan?
Do you want to ensure the protection of your rights?
Do you want the best possible outcome?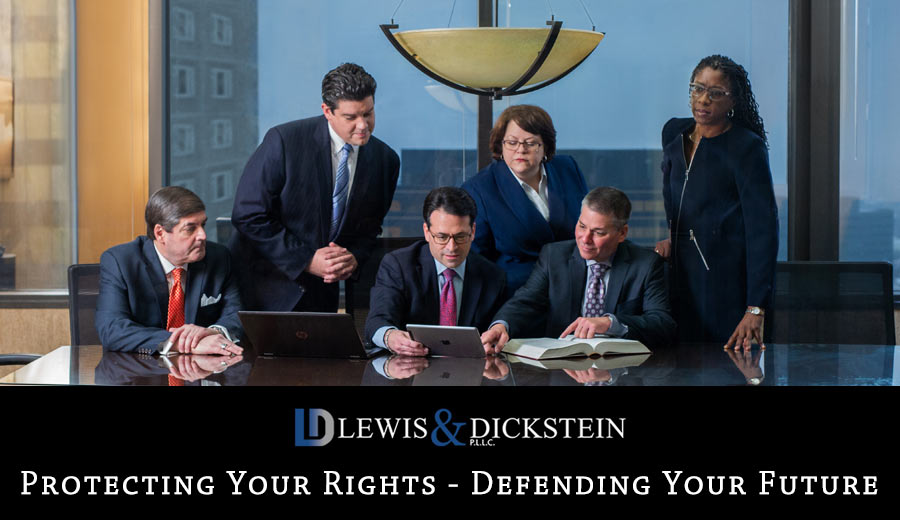 Ensure the protection of your rights and the best possible criminal defense in Southeastern Michigan by choosing LEWIS & DICKSTEIN, P.L.L.C. We have an excellent track record for defending clients in Michigan and accomplishing great results. Our unique, highly effective team approach to criminal defense has resulted in our outstanding track record.
Why LEWIS & DICKSTEIN, P.L.L.C.?
Our firm has a proven track record of extraordinary results in Southeastern Michigan. The dedication, passion, and strength demonstrated by our lawyers, coupled with their intelligence, creativity and decades of experience has established the high status of LEWIS & DICKSTEIN, P.L.L.C. in the field of criminal defense. Our credibility and reputation enable us to effectively and efficiently negotiate resolutions with prosecutors and judges, which many other lawyers would not be able to do.
We defend and protect clients in Southeastern Michigan with matters of DUI-OWI (drunk driving), drug offenses, violent crime, domestic violence, sex offenses, violations of probation, white-collar crime, juvenile offenses, theft offenses (including retail fraud), appeals, misdemeanor charges, felony charges, and more.
Our goal is to obtain a dismissal of all charges if possible. Regardless of the severity of the charge or conviction, each case is a priority. We give our one-hundred percent effort into each case that we take on. Expertise, aggressive defense, and top-notch communication skills are always critical in minimizing penalties.

How are we different?
We work together as a firm to provide our clients with the best representation. This is not a "one-man" or "one-woman" operation, nor is it one lawyer employing several less experienced criminal attorneys. Instead, our team consists of highly experienced and skilled attorneys who work closely together on each case.
The case is considered from all angles. Although a primary lawyer will go to court, our clients receive the benefit of more than just one perspective on the case. This team effort is advantageous in gathering evidence and preparing the case due to our firm's combination of logical, analytical, and creative problem-solving strategies applied to each case.
True Teamwork
Our firm is comprised of experienced and accomplished Southeastern Michigan criminal defense attorneys with decades of experience and success in criminal defense.
Rather than a "one-man" or "one-woman" operation, our firm consists of a team of criminal defense attorneys. Constant collaboration and cooperation have built-up our reputation as being among the best Criminal Defense Attorneys in Southeastern Michigan.
YOU Are Part of Our Team.
We care about you. We are dedicated to you. We will help you. We are here for you each and every step of the way. We work restlessly to achieve the best outcome for our clients. Collaboration and communication with our clients are critical in obtaining the best possible results.
We understand that this is the most difficult and frightening time of your life. We are available to our clients twenty-four hours a day in case of an emergency.
We are persistent.
We are passionate.
We are aggressive.
We are devoted.
We are experienced.
We are communicators.
We are non-stop.
WE ARE NOT AFRAID TO WIN.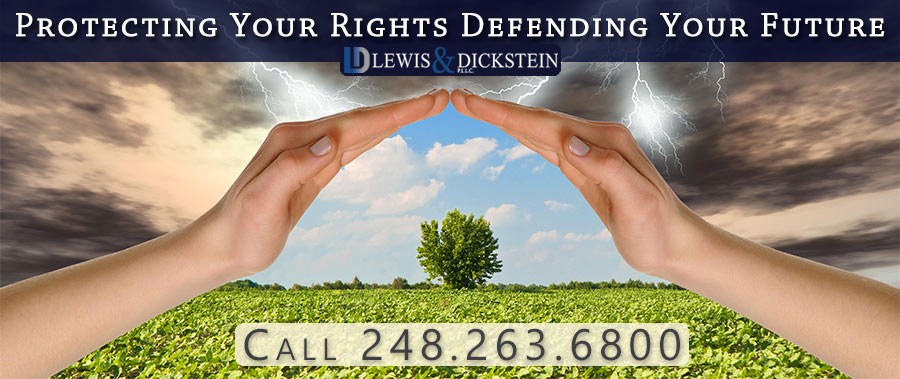 Experienced, Aggressive Criminal Defense Throughout Michigan
We defend clients anywhere in Southeastern Michigan, including Macomb County, Oakland County, Wayne County, Jackson County, Lenawee County, Livingston County, Monroe County, Sanilac County, St. Clair County, and Washtenaw County.
Call us today at (248) 263-6800 for a free consultation, or complete a Request for Assistance Form and we will contact you promptly.
We will find a way to help you and, most importantly,
we are not afraid to win!