Who is the Best Criminal Defense Attorney in Oakland County?
Here is what you need to know if you are looking for Oakland County's best criminal defense attorney. There is no substitute for decades of experience and an unparalleled track record of successful defense.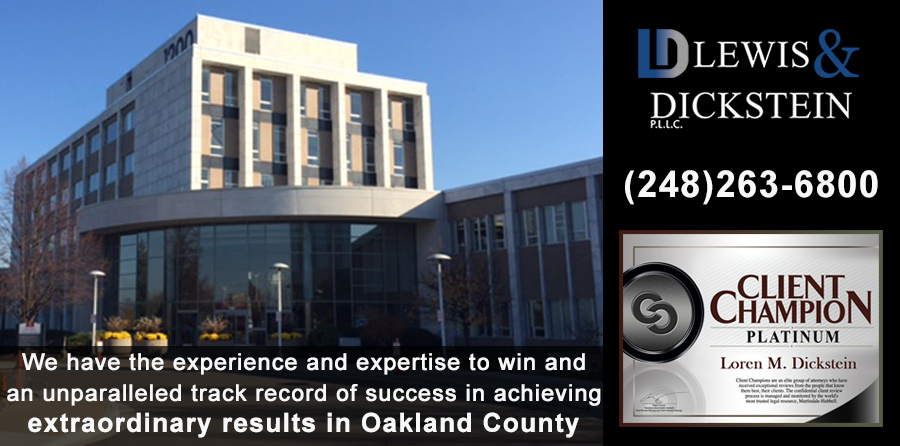 Experienced, Effective, and Proven Oakland County Defense
When prospective clients meet with one of LEWIS & DICKSTEIN, P.L.L.C.'s attorneys relative to an Oakland County charge, they frequently ask, "who is the best criminal defense attorney in Oakland County?" or "who is the most experienced Oakland County lawyer?" It is fair to say that this is an impossible question to answer because the opinion of who is the "greatest" or "best" is subjective. Many lawyers may feel they are the best or claim they are the most experienced, but their track record and reputation do not support that opinion. The best way to determine the best attorney in Oakland County is not to consider who spends the most money to advertise but who gets the best results. Who do other attorneys, judges, and the general public speak most positively about when asked about a Michigan criminal defense attorney?
The answer to the question, "who is the best criminal defense attorney in Oakland County?" can also be found by doing your research. Our firm's lawyers do everything humanly possible to achieve a dismissal of the charges or, if that is not possible, the best possible outcome. The attorneys with LEWIS & DICKSTEIN, P.L.L.C. practice exclusively criminal defense and are the recipients of numerous awards and distinctions that note their unparalleled track record of successful representation for felony and misdemeanor cases. Various online rating services provide a wealth of information about Michigan attorneys, including client ratings, client feedback, attorney and judge ratings of lawyers, self-described practice areas, and much more.
Tenacious, Fearless, and Effective Representation – Oakland County Michigan Criminal Defense Team
The Oakland County criminal defense attorneys with LEWIS & DICKSTEIN, P.L.L.C. are dedicated to the passionate, tenacious, and compassionate representation of those charged with a felony or misdemeanor offense. The attorneys of LEWIS & DICKSTEIN, P.L.L.C. have decades of experience successfully defending against criminal allegations in Oakland County. We are adept at handling all aspects of criminal matters, from pre-charge, charge, trial, sentencing, appeal, and post-conviction motions.
Common Crimes Charged in Oakland County
Common crimes charges in Oakland County include:
OWI/DUI
Embezzlement
Larceny
Assault and Battery
Felonious Assault
White-Collar Crimes
Fraud
Weapons Charges
Drug Possession and Trafficking
Conspiracy
Criminal Sexual Conduct
Child Abuse
Home Invasion
Malicious Destruction of Property
Reckless Driving
Homicide
Carrying a Concealed Weapon
Felon in Possession of a Firearm
And more.
"When one of us walks into the courtroom, the entire team's collective reputation, skill, and experience walk in as well." – LEWIS & DICKSTEIN, P.L.L.C.
How to Avoid Oakland County Jail
The belief that everyone goes to jail in Oakland County courts is a misconception. Although the rate of incarceration in this conservative county's courts is higher than average, jail is avoidable in most cases. Because of the potential for both direct and indirect penalties of a felony or misdemeanor conviction, it is essential that you have the best criminal defense attorney you can obtain. Direct consequences of a conviction include jail or prison, years of probation, and fines/costs. Indirect consequences can include loss of employment (or inability to advance), removal from college, loss of a professional license, damaged reputation, loss or modification of child custody, divorce, immigration consequences (for non-U.S. citizens), and more. If there is a way to help you avoid damage from a criminal conviction, including time in the Oakland County Jail, LEWIS & DICKSTEIN, P.L.L.C. is ready, willing, and able to help you.

The Consequences of a Criminal Conviction in Oakland County
We know that the consequences of criminal charges can be life-changing in a tragic way. For precisely this reason, we stop at nothing to protect our clients from being over-prosecuted, falsely prosecuted, or taken advantage of by an Oakland County prosecutor or a judge who does not care enough to consider our client's personal situation adequately. We put forth our best possible effort in each of our cases, and our highest priority is to achieve a dismissal of all charges if possible. You will find the level of experience, dedication, and zealousness with LEWIS & DICKSTEIN, P.L.L.C. is unmatched.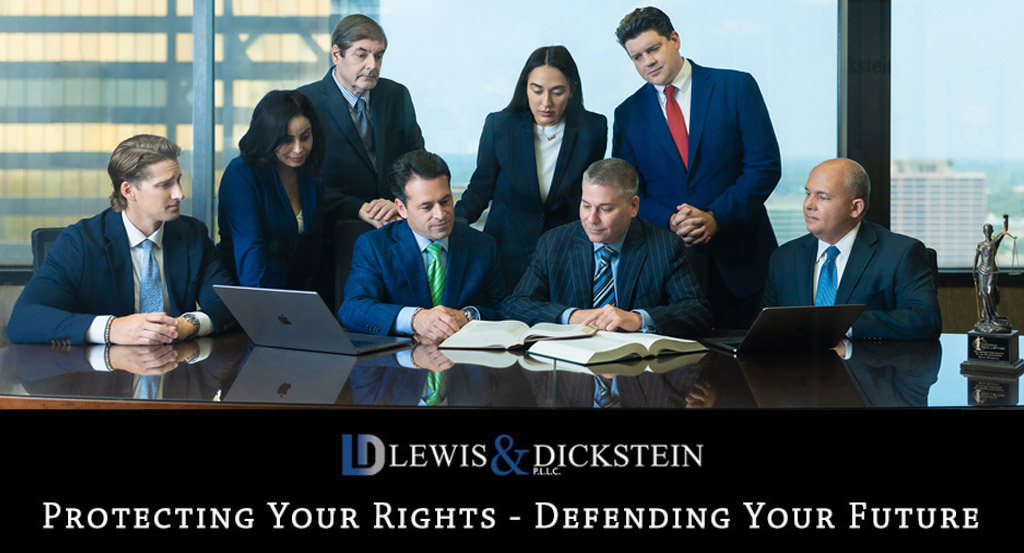 Criminal Defense Attorneys Oakland County Michigan
Why do you need experienced, knowledgeable, zealous criminal defense attorneys in Oakland County with stellar reputations? LEWIS & DICKSTEIN, P.L.L.C. has the highest possible standards for their Defense Team members. Every lawyer at the firm practices criminal defense exclusively. The firm's unique and collaborative team approach ensures that every avenue for relief is evaluated, every defense is explored, and every advantage is achieved. In addition to the highly qualified lawyers with the firm, the support staff has decades of experience in courts and the prosecutor's office, ensuring that the client receives excellent communication and the best possible representation.
Call us today at (248) 263-6800 for a free consultation or complete an online Request for Assistance Form. We will contact you promptly and find a way to help you.
We will find a way to help you and, most importantly,
we are not afraid to win!

Oakland County, Michigan
Oakland County, Michigan, is a unique and dynamic place that offers visitors a wide range of experiences. Here are some reasons why it's a great place to visit:
Natural Beauty: Oakland County is home to a variety of beautiful natural areas, including parks, lakes, and forests. Visitors can explore the outdoors by hiking, biking, kayaking, fishing, or just taking a scenic drive at Kensington Metropark, Bald Mountain Recreation Area, Highland Recreation Area, Addison Oaks County Park, Indian Springs Metropark, Pontiac Lake Recreation Area, where visitors a range of outdoor activities, including hiking, fishing, boating, a shooting range, and more.
Cultural Attractions: Oakland County has a rich history and a thriving arts and cultural scene. Visitors can explore museums, art galleries, and historical sites, or attend concerts, festivals, and other cultural events. Attractions include Meadow Brook Hall, Cranbrook Art Museum, and The Holocaust Memorial Center.
Food and Drink: Oakland County is known for its diverse culinary scene, with a range of restaurants and foodie destinations that offer everything from gourmet cuisine to casual street food. The area is also home to several wineries, breweries, and distilleries.
Shopping: Oakland County is a shopper's paradise, with various shopping destinations ranging from upscale boutiques to outlet malls. Visitors can browse for unique gifts, fashion items, and home decor. Shopping destinations include The Somerset Collection, Twelve Oaks Mall, Great Lakes Crossing Outlets, The Village of Rochester Hills, Downtown Birmingham, and Downtown Royal Oak.
Sports and Recreation: Oakland County offers a variety of sports and recreational activities, including golfing, skiing, snowboarding, and more. Visitors can also catch a game or event at one of the area's many sports facilities. Sport venues in Oakland County include the Suburban Ice Arena and the M1 Concourse.
Family Fun: Oakland County is a great destination for families, with various attractions catering to all ages. From amusement parks and water parks to zoos and nature centers, there's something for everyone to enjoy. Ideas for family fun in Oakland County include the DTE Music Theater and Meadow Brook Amphitheatre.
Overall, Oakland County is a unique and diverse destination that offers visitors a wide range of experiences, making it a great place to visit.