Who is the Best Criminal Defense Attorney in Oakland County?
Here is what you need to know if you are looking for Oakland County's best criminal defense attorney. There is no substitute for decades of experience and an unparalleled track record of successful defense.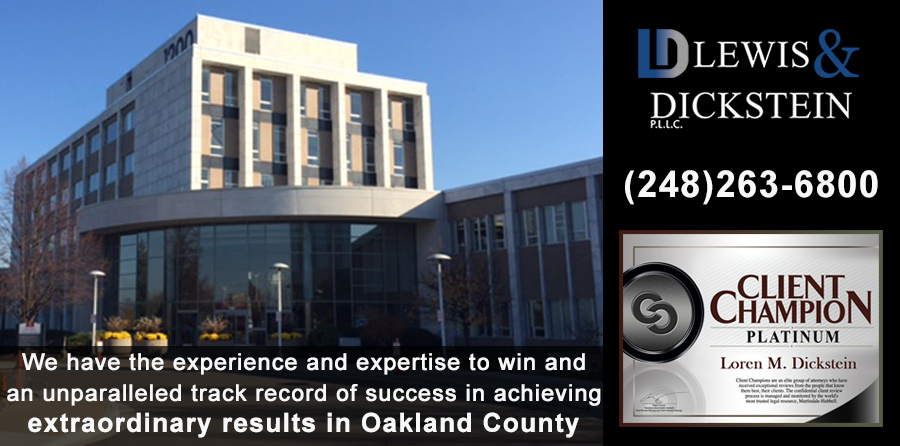 When prospective clients meet with one of LEWIS & DICKSTEIN, P.L.L.C.'s attorneys relative to an Oakland County charge, they frequently ask, "who is the best Oakland County lawyer," or "who is the most experienced Oakland County lawyer?"  It is fair to say that this is an impossible question to answer because the opinion of who is the "greatest" or "best" is subjective.  Many lawyers may feel they are the best or claim they are the most experienced, but their track record and reputation do not support that opinion.  The best way to determine who is the best attorney in Oakland County is not to consider who spends the most money to advertise, but who gets the best results and who do other attorneys, judges and the general public speak most positively about when asked for a referral to a Michigan criminal defense attorney.
The answer to the question, "who is the best criminal defense attorney in Oakland County?", can also be found by doing your research.  Our firm's lawyers do everything humanly possible to achieve a dismissal of the charges or, if that is not possible, the best possible outcome.  The attorneys with LEWIS & DICKSTEIN, P.L.L.C. practice exclusively criminal defense and are the recipients of numerous awards and distinctions that take note of their unparalleled track record of successful representation for felony and misdemeanor cases.  There are various rating services on the internet that provide a wealth of information about Michigan attorneys, including client ratings, client feedback, attorney and judge ratings of lawyers, self-described practice areas, and much more.
Tenacious, Fearless and Effective Representation – Oakland County Michigan Criminal Defense Team
The Oakland County criminal defense attorneys of LEWIS & DICKSTEIN, P.L.L.C. are dedicated to the passionate, tenacious and compassionate representation of those charged with a felony or misdemeanor offense.  The attorneys of LEWIS & DICKSTEIN, P.L.L.C. have decades of experience in successfully defending criminal allegations, and we are adept at handling all aspects of criminal matters from pre-charge, charge, trial, sentencing, appeal, and post-conviction motions.

The Consequences of a Criminal Conviction in Oakland County
We know that the consequences of criminal charges can be life-changing in a tragic way.  It is for precisely this reason that we stop at nothing in order to protect our clients from being over prosecuted, falsely prosecuted, or from being taken advantage of by a prosecutor or a judge who does not care enough to consider our client's personal situation adequately.  We put forth our best possible effort in each of our cases, and our highest priority is to achieve a dismissal of all charges if possible.  The level of experience, dedication, and zealousness you will find with LEWIS & DICKSTEIN, P.L.L.C. is unmatched.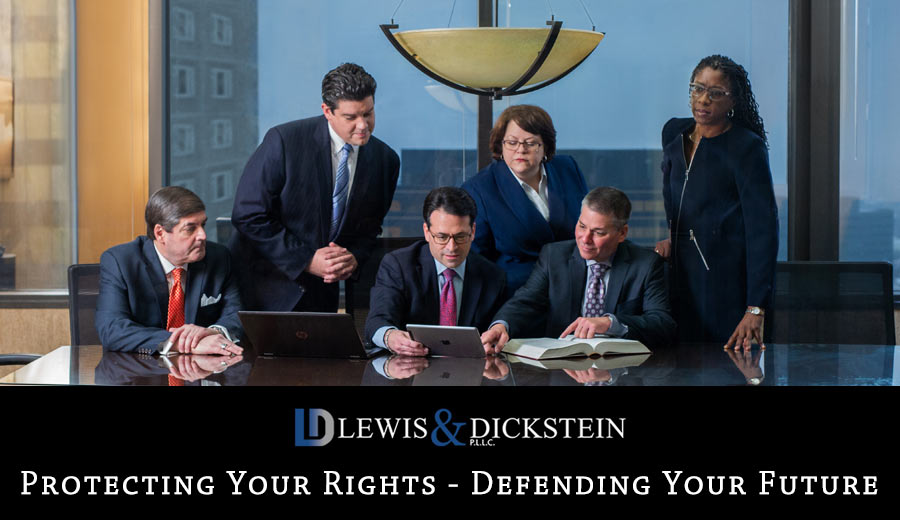 Criminal Defense Attorneys Oakland County Michigan
Why do you need criminal defense attorneys in Oakland County, Michigan that are experienced, knowledgeable, zealous, and they have stellar reputations?  LEWIS & DICKSTEIN, P.L.L.C. has the highest possible standards for members of their Defense Team, and every lawyer at the firm practices exclusively criminal defense.  The unique and collaborative team approach used by the firm ensures that every avenue for relief is evaluated, every defense is explored, and every advantage is achieved.  In addition to the highly qualified lawyers with the firm, the support staff has decades of experience in courts and in the prosecutor's office, which helps ensure that the client receives excellent communication and the best possible representation.
Call us today at (248) 263-6800 for a free consultation, or complete a Request for Assistance Form and we will contact you promptly.
We will find a way to help you and, most importantly,
we are not afraid to win!