Experienced, Aggressive, Effective Criminal Defense
Michigan's premier criminal defense law firm is LEWIS & DICKSTEIN, P.L.L.C. The firm's unparalleled track record of success results from a highly unique team approach to every client.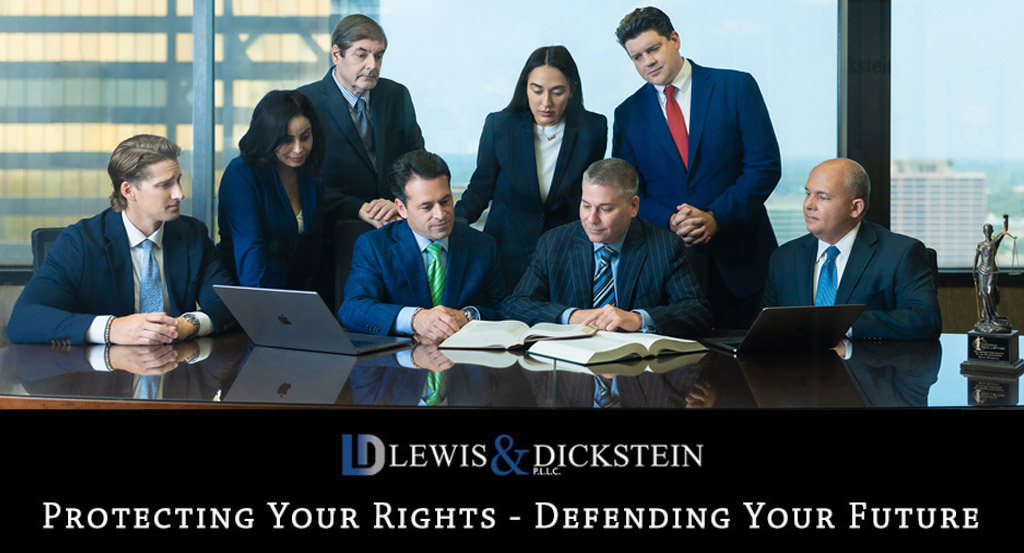 When you hire one of us, you get the whole team!
If you face a criminal charge, now is not the time to be careless about your legal representation. There are no second chances when defending criminal charges. Trust the experience and knowledge of Michigan's most successful Michigan criminal defense law firm. Whether you are facing a felony charge or misdemeanor, the legal team at LEWIS & DICKSTEIN, P.L.L.C. will sit down with you to listen to your case and develop a plan to move forward successfully. While we cannot promise a "not guilty" verdict or a dismissal, our strong, successful track record with past clients speaks for itself.
We have decades of experience defending clients facing the following charges; domestic violence, retail fraud, OWI, DUI, assault and battery, homicide, possession of marijuana, embezzlement, larceny, violation of probation, armed robbery, refusal to pay child support, possession of child pornography, traffic charges, and other misdemeanors and felony cases. When you face a felony or misdemeanor charge, your freedom and reputation are at stake. Too many individuals represent themselves or have general practice or inferior criminal defense lawyers to save money. With such high stakes, leave it to an experienced Michigan criminal defense law firm with a proven track record – one like LEWIS & DICKSTEIN, P.L.L.C.
What are the firm's qualifications? Why do many consider LEWIS & DICKSTEIN, P.L.L.C. one of Michigan's best criminal defense law firms?
LEWIS & DICKSTEIN, P.L.L.C. carries a 10 AVVO Rating (the highest rating) and the SupreLawyer Designation, consistently, year after year. Read through our client reviews, and you will understand and appreciate the competence and success of LEWIS & DICKSTEIN, P.L.L.C. While other Michigan criminal defense law firms in Michigan may promise favorable outcomes, our team will take the time with each client to make sure they feel heard, supported, and are accurately and fearlessly represented in a court of law. Here are a few of our firm's prestigious honors and accolades:
Ten Best Attorneys – American Institute of Criminal Defense Attorneys
Avvo 10.0 Rated (over 600 combined reviews)
SuperLawyers – Thomson Reuters
America's Most Honored Professionals
Top Lawyers – dbusiness Magazine
AV Preeminent – Martindale-Hubbell
Nation's Top 1% of Lawyers
Top Attorneys in Michigan – Crain's Detroit Business
Lead Counsel Rated – Lead Counsel Review Board

What are the advantages of a law firm over a solo practitioner?
Choosing between a law firm and a solo practitioner can depend on the nature and complexity of your case, your budget, and your personal preference. However, there are several significant advantages to working with a respected, successful criminal defense law firm:
Expertise: The best criminal defense law firms have attorneys specializing in different areas of criminal law, providing you with access to comprehensive knowledge and expertise under one roof.
Availability: A law firm generally has more resources and personnel available. If one attorney is unavailable or heavily booked, another can often step in to assist. This can also help ensure continuity of service. When a solo practitioner is ill or unavailable, the client ends up with a stand-in lawyer who has no loyalty to them or their case. A law firm ensures a team of lawyers who collaboratively represent each client.
Collaborative Environment: In a law firm, lawyers can easily consult with each other about complex cases and issues, which can provide more well-rounded advice and strategies. At LEWIS & DICKSTEIN, P.L.L.C., we often conduct mock trials and hearings to ensure all bases are covered, and no detail is left unaddressed.
Resources: Larger firms, such as LEWIS & DICKSTEIN, P.L.L.C., typically have greater resources, including support staff, state-of-the-art technology, research materials, and access to legal databases, which can aid in the handling and preparation of your case.
Multiple Representation: If you have a complex case or legal issue, a firm can efficiently allocate different lawyers to handle various aspects of the case or work together to overcome any challenge.
Training and Development: Law firms often have more structured continuing education and training programs for their lawyers, ensuring they stay up-to-date with the latest legal developments and practices.
Networking and Influence: Law firms, such as LEWIS & DICKSTEIN, P.L.L.C., often have broad networks and relationships with other legal professionals, potentially including those in law enforcement, which could indirectly benefit your case.
Credibility: Law firms often have established reputations, which could impact the perception of your defense in court and negotiations with the prosecution.
Hiring the Best Criminal Defense Law Firm for You
When selecting the best criminal defense law firm, there are several essential qualities to look for. Firstly, the firm should have a strong track record in criminal defense, ideally with experience in cases similar to yours. Their reputation in the community and among peers can indicate their competence. They should communicate effectively, keep you informed about all aspects of your case, and be available to dedicate the necessary time to your defense. The firm should also exude professionalism in all interactions, from initial consultations to court appearances. Personal comfort and trust are crucial – you should feel at ease discussing sensitive matters with them and believe they genuinely care about your case. Transparency about fees is essential to avoid any financial surprises. Lastly, ensure the firm has the resources needed for your defense and that its lawyers adhere to high ethical standards, offering honest advice and respecting your decisions. These considerations can help you choose the best law firm for your needs.
Call LEWIS & DICKSTEIN, P.L.L.C. today for a free consultation. We will take the time to talk with you, answer your questions, and address your concerns. We have a well-earned reputation for providing Michigan's highest caliber criminal defense representation. When there is no room for errors and false promises, we are the team you want by your side. We will find a way to help you!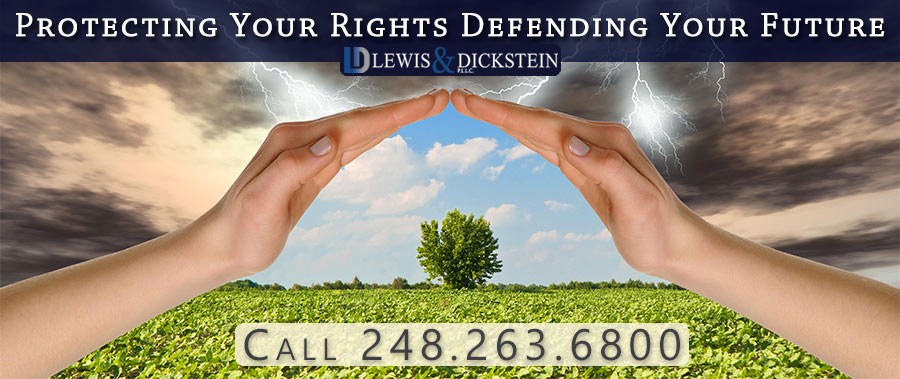 The Experienced Michigan Criminal Defense Lawyers
Whether you are being charged with an alcohol or drug crime, violent crime, or white-collar crime, LEWIS & DICKSTEIN, P.L.L.C. has the experience and effectiveness to handle your situation in the best way possible. No other Michigan criminal defense law firm can represent you better. While we can't promise a "not guilty" verdict, we can promise to fight for the best possible outcome relentlessly.
Call us today at (248) 263-6800 for a free consultation or complete a Request for Assistance Form. We will contact you promptly and find a way to help you.
We will find a way to help you and, most importantly,
we are not afraid to win!