There is No Substitute for an Experienced Criminal Defense Attorney
If you've been charged with a crime in Michigan or you think you may be a suspect in a criminal investigation, you need the immediate assistance of an expert Michigan Criminal Defense Lawyer.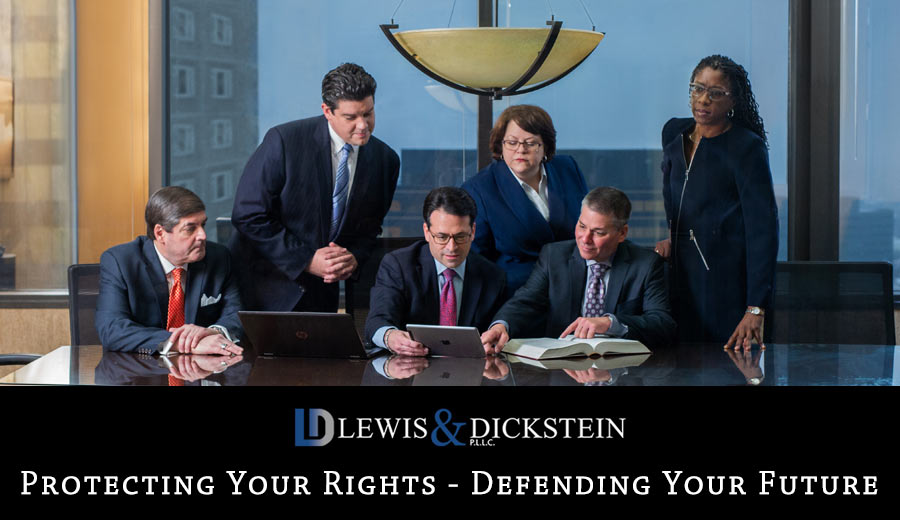 Why is a good criminal defense lawyer worth the investment?
A great criminal defense lawyer can explain your rights during all stages of the criminal process and will likely help make the difference between a good result and a great result.
Being charged with a crime in Michigan — whether a felony or misdemeanor — is a very serious matter. A person facing criminal charges in Michigan risks severe penalties and consequences, such as jail time, having a criminal record, loss of relationships, custody problems, employment hardships, loss of gun rights, heavy fines and costs, and more.
While some legal matters can be handled alone, a criminal arrest warrants the legal advice of a qualified, experienced, fearless criminal defense attorney who can protect your rights and secure the best possible outcome for your case. A highly qualified defense attorney can make the difference between a personal bond at an arraignment on a warrant or a substantial cash/surety bond.
If you're facing criminal prosecution in Michigan, a good criminal defense attorney can help you understand:
(1) the nature of the charges filed,
(2) any available defenses,
(3) what plea bargains or sentence agreements are likely to be offered, and
(4) what is expected at trial or if there is a conviction? The key to a good attorney-client relationship is good communication and an attorney who promptly returns calls and patiently listens to the client's concerns.
What to Look for in a Michigan Criminal Defense Lawyer
Criminal defense attorneys handle a variety of criminal cases, including felonies, misdemeanors, domestic violence, DUI (drunk driving or OWI), drug charges, white-collar crimes, and many other state and federal crimes.
When looking for a criminal defense lawyer, you'll want to find the best one for your case. As such, you should concentrate on the lawyer's expertise, skill level, and knowledge. There is no substitute for an "in-person" interview with an attorney. Trial lawyers are experts at talking but the eyes do not lie. Meet with an attorney personally and you will be able to get a good feel whether he or she is right for you. By meeting with a lawyer in person, you will be able to see his or her office, mannerisms, style, and support staff. A successful, effective attorney is likely to present a strong image of confidence and have the apparent resources to back up that confidence.
Expertise
A top criminal defense lawyer with years of experience and expertise may be able to:
(1) reduce your criminal charge to a lesser offense (for example, reduce a felony to a misdemeanor),
(2) lessen the severity of the punishment for the crime (including fines, costs, and term and conditions of probation),
(3) reduce or eliminate jail time (via probation, for example), and
(4) help you develop a sound defense strategy.
There should be no greater goal to a true Michigan Criminal Attorney than achieving a dismissal of all or part of the charges if possible.
Skill Level
Also, because of the nature of what's at stake, it's important that the defense attorney you hire has the necessary skill level and knowledge needed to defend the case, and is the one who actually conducts most of the work. For instance, you may need someone familiar with crime scene investigations, witness/victim/police interviewing, and/or extensive knowledge of polygraphs, sketches, photographs, and video.
Lawyers who are sole practitioners (work by themselves) or who simply "sign up" the client and then have other lawyers, who are not members of the same firm, handle the case, should be avoided.
Knowledge
An attorney that has few or no employees and advertises many areas of practice may not be able to adequately handle your criminal matter. The lawyers at our firm are experts and specialize in criminal law. The LEWIS & DICKSTEIN, PLLC team know the law and keep apprised of any new legislation.

How to Find a Michigan Criminal Defense Lawyer
There are numerous ways to find a criminal defense lawyer. Referrals from friends and family or online research (like www.avvo.com) may be a good start. However, there is no better way than interviewing a criminal attorney on the telephone or in-person to see if he or she is the right lawyer for you.
We Can Help You
At LEWIS & DICKSTEIN, P.L.L.C., the premier Michigan Criminal Defense Law Firm, we understand that money is valuable and anything you spend on legal fees is less that you can save and use for your family. By the same token, we also understand that having expert legal representation and doing what is necessary to help you get the best possible defense is a valuable, priceless investment.
Come See Us
We would like to meet with you and give you the personal attention of a member of our team. We are a true criminal defense law firm that uses a team approach to achieve the best possible result for our clients. We have the experience and reputation to attain results for our clients that other lawyers simply are unable to achieve.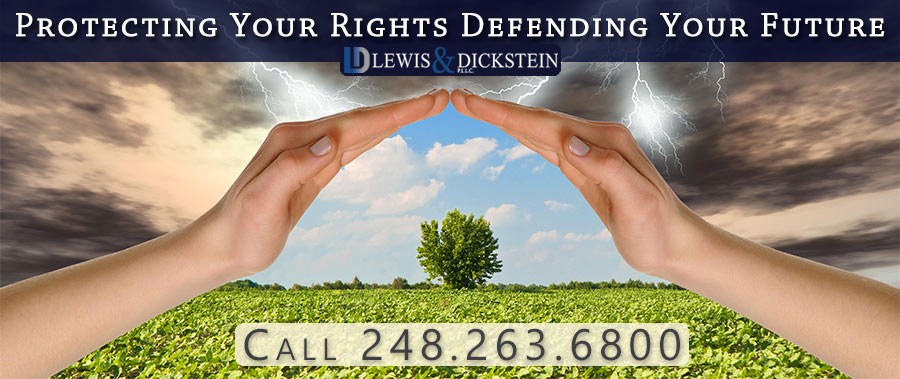 We Won't Let You Down
If you are charged with a crime or accused of committing a criminal offense, you deserve the care and dedication that LEWIS & DICKSTEIN, P.L.L.C. provides. We understand that our clients want to be treated as if the attorney was representing a member of his own family. That is the type of attention and commitment that you will receive.
We will find a way to help you and most importantly…we are not afraid to win!
Call us today at (248) 263-6800 for a free consultation, or complete a Request for Assistance Form and we will contact you promptly.
We will find a way to help you and, most importantly,
we are not afraid to win!