Local and Affordable Criminal Defense Lawyers
The cost of a defense attorney can be burdensome, but a conviction's consequences can cost much more. If you face criminal charges, you do not want to risk hiring the wrong attorney solely because they come at a low cost.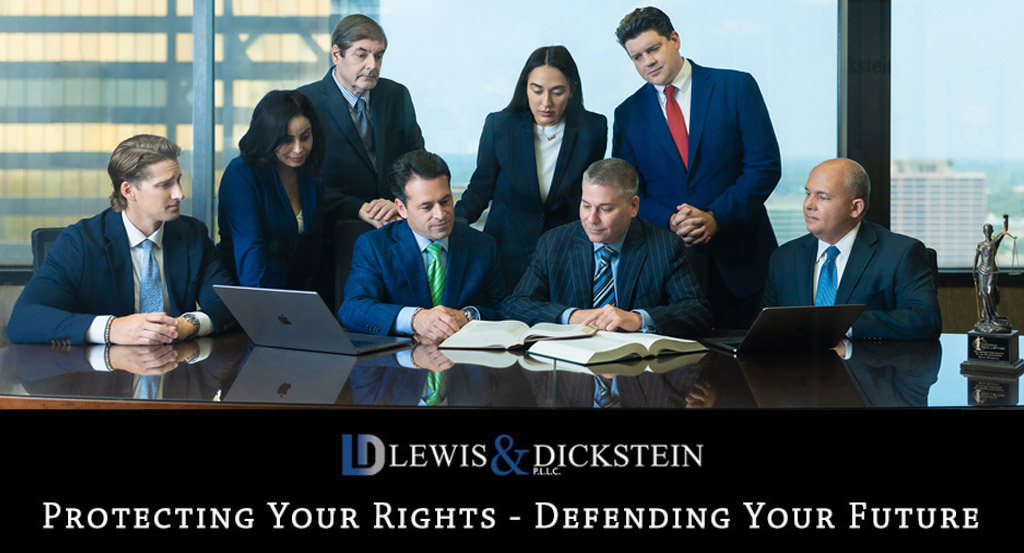 How Much Should a Criminal Defense Attorney Cost?
The average cost of hiring a criminal defense lawyer varies depending on the severity of the charge and the experience and reputation of the lawyer. Most criminal defense lawyers charge flat fees, payable at the beginning of the case or with scheduled payments. Some low-cost criminal defense attorneys offer payment plans. The need to hire a defense attorney is usually unexpected. The good news is that even great lawyers offer fair and affordable legal fees!
The Defense Team with LEWIS & DICKSTEIN, P.L.L.C., is aware that many Michiganders are having a tough time financially. We recognize most people don't budget for a time when they need to hire a defense attorney. The need to be fair and reasonable is apparent when a person faces a criminal allegation and is unfamiliar with hiring a defense attorney to protect and defend themselves.
Beware of Budget Lawyers – You Get What You Pay For!
When hiring an attorney, you want to be aware that there are budget and low-cost criminal defense attorneys who focus more on the number of their clients (having as many as possible) instead of the quality of their legal representation. It can be challenging to spot lawyers who prey on unsuspecting clients with false representations and promises of exceptional results. Make sure you take the time to research an attorney on the internet to verify that, while they might be low-cost or affordable, they are well-regarded and specialize in criminal defense.
Can I Afford a Lawyer if I am Facing Criminal Charges?
If you do not have the financial ability to hire a lawyer, it is in your best interest to try to find a way to make it work. When asking yourself whether you can afford a lawyer, consider the cost of attorney fees in relation to the "cost" of a conviction. Penalties for criminal convictions include potential jail sentences, probation, and fines. Many people do not realize that a criminal conviction can jeopardize the following:
child custody,
employability,
financial stability,
family life,
civil liberties (such as firearm rights),
immigration status, and much more.
Your ability to obtain credit, get a mortgage or student loan, get a job requiring a license, or do anything requiring a criminal background check can be impacted. A criminal conviction might be on your record for many years or the rest of your life. When facing these severe and life-altering consequences, the cost of not hiring a good lawyer is much higher than the cost of getting a skilled attorney to protect and defend you.

It is Hard to Ask for Help, But There is No Time Like the Present
If there has ever been a time in your life to ask family, friends, or employers for help, this is the time. Your job, future, and liberty are all on the line. You get what you pay for relative to criminal defense lawyers. A cheap lawyer generally results in a lesser quality of service and a lesser quality of results. At such a critical time in your life, it is not the time to shop for bargain basement prices. On the other hand, you can find a fair, experienced criminal defense attorney who charges a fee within your budget.
Retaining a Low-Cost Criminal Defense Attorney vs. Requesting a Court-Appointed Attorney
The 6th Amendment guarantees court-appointed counsel for an indigent defendant in a criminal case. Generally, courts pay court-appointed lawyers a nominal fee for providing an adequate defense to those facing criminal charges. The standard for a court-appointed lawyer is to provide a level of defense that is not deficient. There are many talented, hard-working, court-appointed lawyers. On the other hand, some may focus on getting as many clients as possible to maximize their income and compromise the level of representation provided to each client. Still, many lack the experience and resources to provide a meaningful defense or to negotiate a favorable resolution with the prosecutor and judge.
To secure the best defense, you must engage a reasonable but specialized, low-cost criminal defense lawyer who will do whatever it takes to protect and defend you. When making this decision, ask yourself, "What is the value of your future, family, freedom, status in the United States, and reputation?" The answer to these questions will help you decide whether to hire a private attorney or request court-appointed counsel.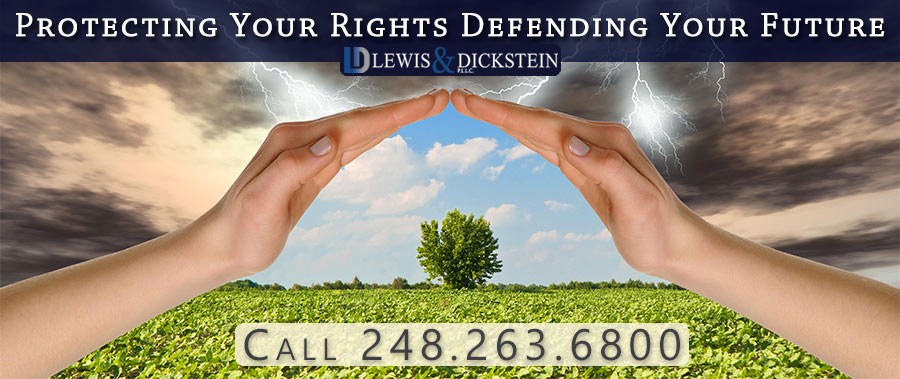 Call LEWIS & DICKSTEIN, P.L.L.C. for a Free Consultation
If there is a way to help you, we will find it. We will not let you down!

The Defense Team with LEWIS & DICKSTEIN, P.L.L.C.
There are lawyers for every budget. If you consider hiring a lawyer who is a solo practitioner or general practice lawyer, you can expect satisfactory representation. A criminal defense law firm, with a team of lawyers and experienced support staff, is in the best position to win cases. The total legal fee should not be significantly different. No single lawyer can achieve the same results as a team of attorneys, paralegals, legal assistants, and experts working in unison and collaborating.
Consider the Defense Team with LEWIS & DICKSTEIN, P.L.L.C. You deserve to be defended by someone who takes the time to get to know you, puts up a fight for you and cares what happens to you. Although hiring a qualified criminal defense lawyer can be challenging, doing so is an investment in your future. Instead of asking, "Can I afford a lawyer?" consider asking yourself, "Can I find a good, affordable lawyer?" If you call LEWIS & DICKSTEIN, P.L.L.C., we will take the time to talk with you, answer your questions, and work with you to find an affordable fee for us to protect and defend you as we fight to obtain your best results.
Call us today at (248) 263-6800 for a free consultation or complete an online Request for Assistance Form. We will contact you promptly and find a way to help you.
We will find a way to help you and, most importantly,
we are not afraid to win!

Frequently Asked Questions (FAQs) About Low-Cost Criminal Defense Attorneys
---
How do I find a reputable criminal defense attorney in Michigan? Start with searching the internet for lawyers with online reviews. Look through the reviews to find an attorney with the qualities you value most. Also, seek recommendations from friends, family, or colleagues. If you get a recommendation, research that person's online reviews and reputation on websites such as Avvo, SuperLawyers, Martindale-Hubbell, FindLaw, and others. There is no substitute for meeting a lawyer in person, seeing their office and staff, and talking with them about how they can help with your particular case.
How much does a criminal defense attorney typically cost in Michigan? Fees can vary based on experience, complexity of the case, and location. Some attorneys charge flat fees for specific services, while others might charge hourly. It's best to discuss fees upfront during your free initial consultation with a criminal defense attorney.
What's the difference between a public defender and a private attorney in Michigan? Unlike retained criminal defense attorneys, public defenders are appointed by the court for individuals who can't afford a private attorney. While some are fully qualified, they often have high caseloads, insufficient time to devote to a particular client, and a lack of resources to build a robust defense. Private attorneys are hired and paid by the defendant or their family and might have more time and resources to dedicate to a specific case.
How do I know if a Michigan criminal defense attorney is experienced in my specific type of case? Ask them about their experience with similar cases, the outcomes, and any relevant strategies. You can also check their website or online profiles for case summaries or testimonials. Websites that post client reviews can be a helpful resource when evaluating a defense lawyer.
What questions should I ask when meeting with a defense attorney in Michigan for the first time? Some suggested questions include: What's your experience with cases like mine? What's your proposed strategy? How will you communicate updates to me? What are your fees? Are you part of a law firm or a solo practitioner? Do you exclusively defend against criminal charges or practice in other areas of the law?
Can I switch lawyers in the middle of my case in Michigan? Yes, you have the right to representation of your choice if you have retained counsel (privately hired). However, switching might require court approval. If you have court-appointed counsel, making a change is much more difficult.
How does a defense attorney's payment structure work in Michigan (hourly vs. flat fee)? This varies by attorney. Some might charge a flat fee for the entirety or parts of the case (like pre-trial or trial). Others might charge hourly. Always get a written fee agreement to understand costs.
What should I do if I can't afford an attorney in Michigan? If you can't afford an attorney, the court will typically appoint an attorney or public defender. Inform the judge during your initial appearance or arraignment.
How do I check a Michigan attorney's credentials or disciplinary record? You can check through the State Bar of Michigan's website. They offer tools to verify a lawyer's licensing status and view disciplinary actions.
What is attorney-client privilege, and what does it cover in Michigan? The attorney-client privilege protects the confidentiality of communications between a lawyer and their client. This means that, with few exceptions, your attorney can't disclose what you've discussed with them without your permission. The attorney-client privilege attaches to statements made during free and initial consultations with criminal defense attorneys in Michigan.