Ten Qualities of A Great Criminal Defense Attorney
A criminal conviction can cause havoc in a person's life. A criminal record can result in loss of employment, inability to advance in a career, loss of a professional license, damage to a reputation, and more. This is why you will want the best lawyer you can get.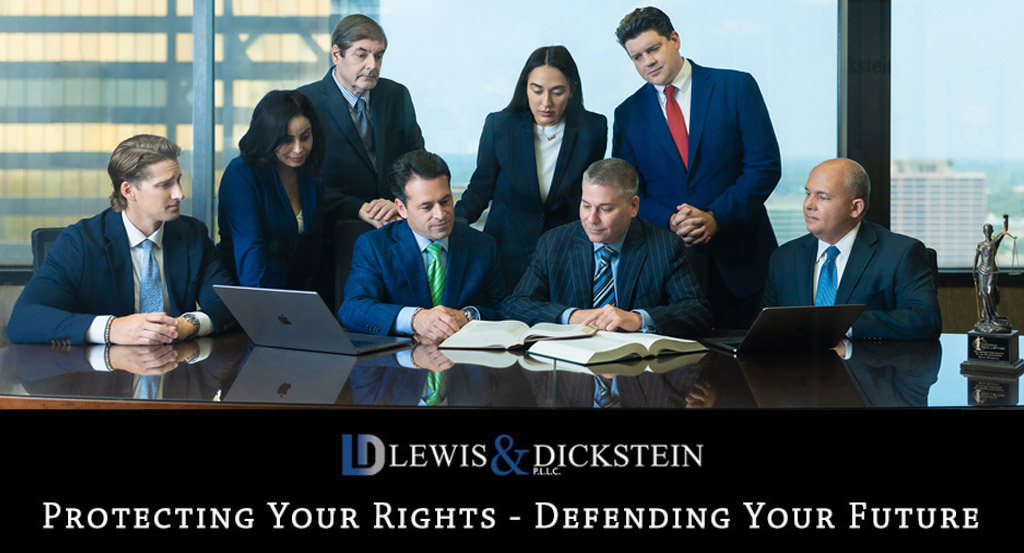 How to get the best lawyer for criminal defense?
If you have been arrested and charged with a criminal offense, you need a criminal attorney. If you're like most people, you want the best – the one that will keep you out of jail or get your case dismissed if possible. However, how do you know what makes a great criminal defense attorney? Below you'll find some attributes that great criminal defense attorneys have and why they are so important.
#1 Education – A lawyer's education is essential for several reasons. Each law school is not the same. Some are more difficult than others, and a few are very prestigious. While a prestigious law school degree may not ensure a lawyer's effectiveness, quality legal education is vital. As crucial as law school is, only a lawyer who participates in continuing legal education, seminars, and conferences can be abreast of the latest criminal laws, trial techniques, and advanced negotiating skills.
#2 Experience – An experienced criminal attorney is a must. Some criminal attorneys do not have extensive trial experience, and some have only worked on specific types of cases. You never want to hire a lawyer who handles more than one kind of law. Only work with a criminal defense specialist. You want a lawyer that has extensive trial, plea bargaining, and negotiating experience if you plan to get the best possible result in your case. Anything less could cost you your freedom.
#3 Familiarity with the Local Court System – A lawyer familiar with the courts where you have been charged is essential. Each judge runs their courtroom differently, and some judges will get rather upset or uncooperative if a lawyer does not practice law in a manner that makes them comfortable. When a lawyer is familiar with these nuances and quirks, it will make the entire process go more smoothly and increase the client's chances of getting an extraordinary result. Some lawyers claim that their "special relationships" with the judges will result in "favors" or "special deals." These types of claims are unethical and a sign that the attorney is willing to be dishonest to sell their services to a potential new client.
#4 Time Management Skills – If your lawyer has dozens of active cases, they may not be able to devote as much time to your case as you need. One of the problems with many lawyers today is that they have too many clients and not enough time. You see this all the time with court-appointed attorneys. Suppose a lawyer is extremely busy; this is a good sign that they are successful and in demand. A well-respected lawyer may receive a high volume of referrals. If a lawyer is more focused on the number of their clients, instead of the quality of the representation they provide, look for someone else.
#5 Adequate Resources – Believe it or not, many lawyers run their business from the trunk of their car, a temporary office, or space within another lawyer's office. They don't have their own office and will take any case that comes their way. Avoid these lawyers and choose one that provides the professional appearance that garners respect. A lawyer with a respected and prestigious law firm is likely one that has had long-term success in criminal defense and is probably an excellent attorney.

#6 Customized Fees – Some criminal defense attorneys run their practices like a restaurant. They pre-determine fees for different types of cases. "Cookie-cutter" legal fees are a sign that a lawyer works in volume rather than quality. Take an OWI or a domestic violence case, for example. Person A is charged and wants to resolve his case with a plea, and Person B wants a trial. A lawyer who charges everyone the same fee is likely to manipulate Person B into a plea or provide substandard and rushed trial work. Every case is different, and a great criminal lawyer will take the time to meet with a client in person to determine an appropriate and fair legal fee to give them the best possible defense.
#7 Dynamic Personality – Some cases require a criminal defense lawyer that is a fire-breathing dragon. Other cases require an attorney who is articulate, confident, and a persuasive negotiator. Unfortunately, it is almost impossible to tell which type of attorney will be needed as a case develops and travels through the court system. Many cases require the dragon at one moment and the savvy negotiator at other times. A great criminal defense lawyer can be broadly versatile and adaptable and provide the type of legal representation that is the best at any given moment in a case.
#8 Credible Threat – Most criminal defense attorneys rarely go to trial and regularly plead out their clients. It goes without saying that if a client is innocent and his case is going to trial, he needs a great trial lawyer, but what about the client who is looking for a plea bargain or other type of settlement or dismissal? This person needs a great trial lawyer more than ever because a great trial lawyer is a credible threat to a prosecutor. If a prosecutor is up against an experienced, successful, and known trial lawyer, they are more likely to offer a generous plea bargain or dismissal. If a lawyer is known as a plea bargain attorney, the prosecutor has no incentive to offer an extraordinary plea bargain because the attorney will plead out the client no matter the resolution.
#9 – The Google Factor. Almost any lawyer who has experience will be searchable and researchable on Google. Never hire an attorney before you have an opportunity to research them on the Internet. One bad post or one negative review should exclude an attorney. Still, there should be some favorable information about a criminal defense lawyer in populous counties like Oakland County, Macomb County, Washtenaw County, Wayne County, or Livingston County. Websites like www.avvo.com, www.martindale.com, and SuperLawyers are excellent resources when looking for a great criminal defense lawyer.
#10 – The X Factor. Some lawyers have "it," and some don't. It is critical to meet a lawyer in person before making a selection. The only way to know if you can trust a person with your fate is to look in that person's eyes. When you look into their eyes, and they say they will fight for you, you will be able to tell whether it is a sales job or genuine. You can never fully judge a person's credibility over the telephone or through email. If you feel confident that an attorney is a great criminal defense lawyer who will provide the best possible legal representation after meeting personally with them, you have likely found the right person for you.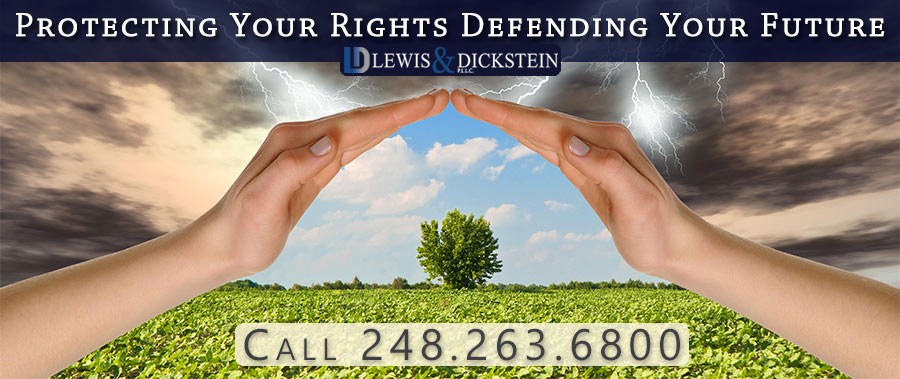 Your Best Defense Starts Here
The nationally recognized defense team with LEWIS & DICKSTEIN, P.L.L.C. has decades of experience successfully representing clients on state and federal criminal charges in courts throughout Michigan. The firm is widely known for providing the highest caliber defense. Our lawyers fearlessly fight to protect and defend our clients and obtain the best possible result.
Call us today at (248) 263-6800 for a free consultation or complete a Request for Assistance Form. We will contact you promptly and find a way to help you.
We will find a way to help you and, most importantly,
we are not afraid to win!