Top-Rated Criminal Defense Attorney in Oakland County Michigan
When there is no room for errors and false promises, you need a team of Oakland County criminal defense attorneys who will do everything humanly possible to help you. We are not afraid to win! Felony or Misdemeanor Defense in Oakland County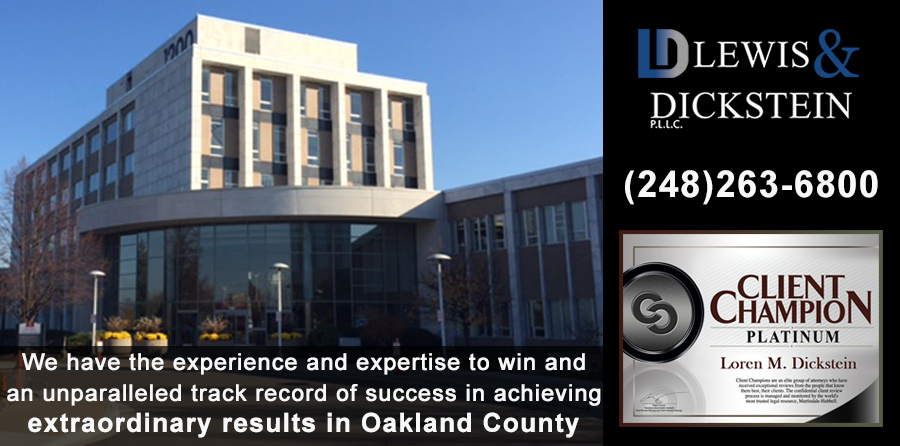 When someone is charged with a felony or misdemeanor in Oakland County, they want a criminal defense lawyer who is not just familiar with the law but also known and respected in the circuit and district courts in Oakland County, Michigan. Each lawyer with LEWIS & DICKSTEIN, P.L.L.C. has decades of experience tenaciously and fearlessly defending clients with felony and misdemeanor charges. We know the prosecutors and judges very well and we are highly respected as being among the most effective criminal defense lawyers in Southeastern Michigan. Similarly, we also make it our practice to know the local police and have knowledge of public safety information in our area.
Criminal Defense Attorneys in Oakland County Michigan
Though Oakland County ranks as one of the safest counties in Michigan and the United States, it still sees its share of legal trouble. Burglary, theft, domestic violence, retail fraud, robbery, and other crimes are routinely reported in Oakland County. With a population of over one million people, allegations of wrongdoing are bound to happen.
Large populations don't necessarily equal high crime rates, however. In comparing cities and townships within Oakland County, AreaVibes reveals that Pontiac, the Oakland County seat, has an overall crime rate that is 47 percent higher than the nation's average. That percentage is a stark contrast to the safety of the crime rate throughout Oakland County. If you compare Pontiac to Rochester Hills, with its population of over 71,000, you will see another, similar distinction. Rochester Hills is larger than Pontiac, by over 11,000 people, yet the crime rate in that big Michigan city is lower than the national average by 58 percent.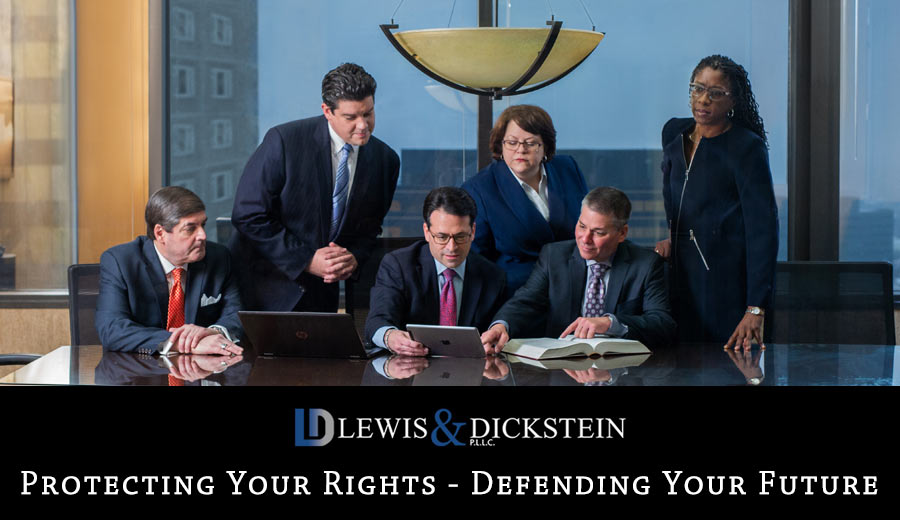 Looking at other Oakland County cities, it would be easy to draw a conclusion that the smaller communities are less safe. For example, Auburn Hills with its small population of around 21,400, is less safe than 66 percent of U.S. cities, based on AreaVibes data. Then there is West Bloomfield with its larger populace of almost 66,000, and NeighborhoodScout says that it is safer than 78 percent of cities in the nation. Yet, Royal Oak, with a population of about 58,000, is one of the smaller areas, even smaller than Pontiac, but AreaVibes says that it is safer than 72 percent of other cities in the country.
The Best Criminal Defense Team in Oakland County
The bottom line is that no matter where you go in Oakland County, crime is a possibility, and so is the chance of being accused of a crime. Most people are not fully aware of their rights, and that's why it's vital to have an experienced criminal defense attorney in Oakland County, Michigan. The team of attorneys at LEWIS & DICKSTEIN, P.L.L.C. have the knowledge and skill earned through decades of criminal defense practice to back up their reputation as the most formidable and effective criminal lawyers in Oakland County.

What about using an Oakland County Court Appointed Attorney?
Getting a good, conscientious court-appointed lawyer in Oakland County is possible. This being said, you get the luck of the draw and some lawyers are more concerned with burning through quantities of cases, as opposed to providing quality representation. There are significant advantages to having an experienced, aggressive, and well respected retained lawyer. As a few examples, a court-appointed lawyer cannot or will not do any of the following:
Pre-Charge Representation – Trying to stop charges before they start!
Pre-Arraignment Preparation – A low bond can be the difference between freedom and jail.
Informed and Prepared Negotiations – A good retained lawyer will take the time necessary to get fully prepared and informed so that negotiations are as effective as possible.
Extraordinary Deals – A known and respected retained attorney gives the client the best possible chance of achieving an exceptional settlement
Experts and Resources – Some retained lawyers have greater resources to explore every possible defense and they are not second-guessed by penny-pinching judges who are being asked to spend public funds.
Team Approach – A court-appointed lawyer is almost always a "one-man show." The Defense Team with LEWIS & DICKSTEIN, P.L.L.C., collaborates on all cases so that every possible perspective is explored and every avenue that can help the client is pursued.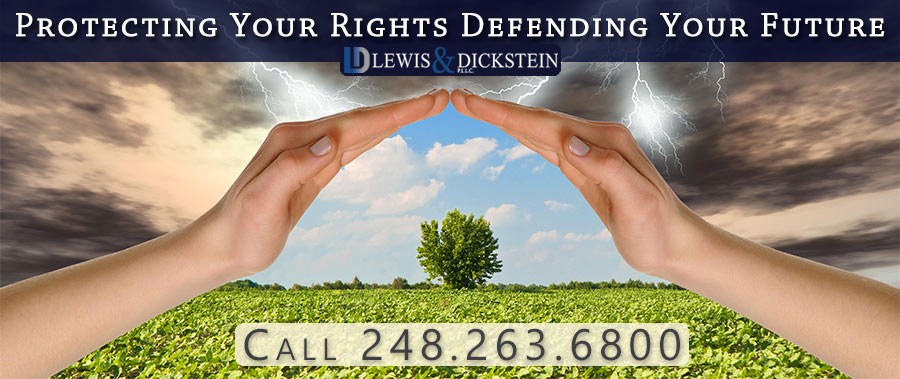 OWI, DUI, OWPD, and Drunk Driving Defense
From Northern Oakland County to Southern Oakland County, prosecutors and city attorneys are extraordinarily aggressive in DUI and OWI prosecutions. In fact, it is well known that the Oakland County Prosecutor has a "no reduced plea" policy. If there are no reduced pleas with the state prosecutor, then why would someone need a top OWI defense lawyer? Because every rule has an exception and we know how to obtain extraordinary results. Criminal defense attorneys are well known to prosecutors, and they know which defense lawyers are "plea lawyers" and which ones are credible threats. The lawyers with LEWIS & DICKSTEIN, P.L.L.C. are known for fighting DUI and OWI cases aggressively, intelligently, and fearlessly. City and township prosecutors are generally more reasonable but even they have limits and are closely watched by local judges and police chiefs. Reductions in charges, sometimes to non-alcohol relates offenses, are possible but the lawyer must have the reputation to back up any threats of litigation.
We know how to effectively defend our clients whether the charges are DUI & OWI, retail fraud, domestic violence, theft, violation of probation, or sex offenses, among others. Offering the best possible defense, the team with LEWIS & DICKSTEIN, P.L.L.C. is not afraid to win!
Call us today at (248) 263-6800 for a free consultation, or complete a Request for Assistance Form and we will contact you promptly.
We will find a way to help you and, most importantly,
we are not afraid to win!

Pontiac, Bloomfield Hills, West Bloomfield, Southfield, Madison Heights, Novi, South Lyon, Ferndale, Oak Park, Beverly Hills, Keego Harbor, Sylvan Lake, Clarkston, Troy, Farmington Hills, Pontiac, Rochester Hills, Royal Oak, and Throughout Oakland County. We Aggressively Defend Our Clients.