Zero Tolerance Program is a sentencing alternative in Oakland County, Michigan
It can be a sentencing option for people with substance abuse problems.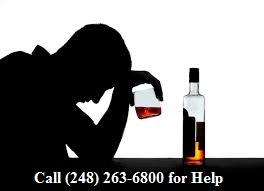 The Zero Tolerance Program is designed to enforce sobriety from controlled substances and/or alcohol by random urine tests.  A person can stay living in their community as long as the urine tests are all negative and they remain alcohol and/or drug free.  If there is a failed test the person is ordered to jail.  A person is generally ordered to be in the Zero Tolerance Program for the same amount of time a jail sentence would have been.  This is a good program for people that are ready to live sober.  The only downside is that getting any outside help is up to the person and not ordered or provided by the program.  There is a $25.00 one time enrollment fee and $15.00 per drug test and $4.00 for alcohol tests.  These costs may change.
Eligibility and Charge Appropriateness:
All non-violent felony and misdemeanor charges are acceptable. Some of the suggested offenses for the program are retail frauds, possession offenses and even probation violations.  It is generally preferred that there be a history of non-assaultive offenses in order to be eligible for the program.  However, assaultive offenses can be considered if they are older than 10 years.
Being Allowed into the Zero Tolerance Program is Not Guaranteed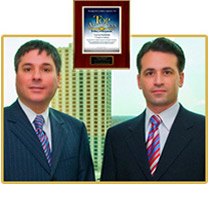 Being allowed to serve a sentence in the Zero Tolerance Program has many benefits.  The most important one is that you can stay out of jail and remain in your community.  It is important, however, that when you consider asking a judge for a sentence to the Zero Tolerance Program that you be ready to maintain sobriety by any means necessary or you will go to jail eventually.  Also it is important to note that being allowed to participate in the Zero Tolerance Program is not guaranteed.  This is why you need the best criminal defense attorney available.  A highly experienced criminal defense attorney will know how to make the best argument to the court to convince that judge that the Zero Tolerance Program is right for you.  The attorneys at LEWIS & DICKSTEIN, P.L.L.C. have decades of experience practicing nothing but criminal law.  Their daily focus is the protection of clients and being absolutely certain that constitutional rights are being protected.  The firm's lawyers have good working relationships with prosecutors, judges and court staff's all over the State of Michigan.  They come prepared and they come to win!!  If you are facing criminal charges and possible loss of your freedom, this is not the time to pinch pennies.  Go for the best!!!  The best is LEWIS & DICKSTEIN, P.L.L.C.!!  Call us at (248) 263-6800 for a free consultation or complete a Request for Assistance Form and one of our award winning attorneys will call you.
"We Are Not Afraid To Win"
LEWIS & DICKSTEIN, P.L.L.C.