Oakland County's Top-Rated Defense Lawyers
If you face criminal allegations, you will want a reputable, aggressive, and credible defense. Few lawyers can provide the highest level of representation in Oakland County.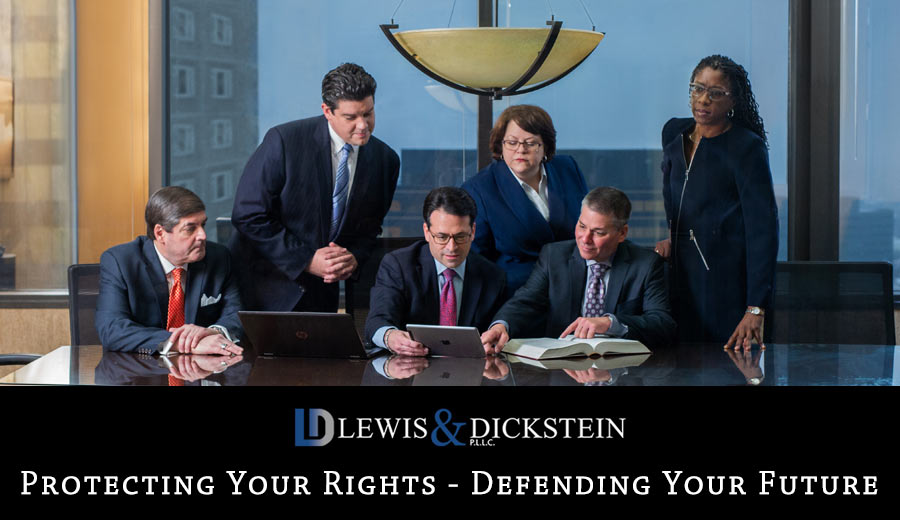 Successful Oakland County Criminal Defense Attorneys
Few lawyers have a proven track record of consistently achieving, extraordinary results with defending clients on felony and misdemeanor charges in Oakland County. A top tier defense lawyer will have an established reputation for integrity, intelligence, and legal expertise. To ensure that you receive the highest caliber of legal representation, you must have attorneys who communicate well with you, help you understand your situation, and ensure that you are aware of all possible consequences. Additionally, your lawyer must faithfully and fearlessly fight for exceptional results.
The Oakland County Court System
The Oakland County court system consists of one central Circuit Court and several district courts. The Oakland County Circuit Court is located at 1200 N. Telegraph Road, Pontiac, Michigan 48340. The various district courts are located in Troy, Novi, Clarkston, Rochester Hills, Farmington Hills, Bloomfield Hills, Pontiac, Madison Heights, Oak Park, Ferndale, Hazel Park, Pontiac, Southfield, Royal Oak, and Waterford.
The Oakland County Circuit Court handles felony cases, which are criminal offenses carrying the possibility of more than one year in state prison and up to five years of probation. The various district courts handle misdemeanor cases. A misdemeanor is a criminal charge that has a potential sentence of up to one year in a county jail and up to two years of probation.
Most cities and townships have local attorneys who prosecute misdemeanor ordinance violations. The Oakland County Prosecutor's Office prosecutes state law misdemeanors and felony charges. The Oakland County Prosecutor's Office is notorious for overzealous prosecutions and its senseless resistance to alternative sentences, rehabilitation programs, and reasonable plea bargains to resolve complex cases.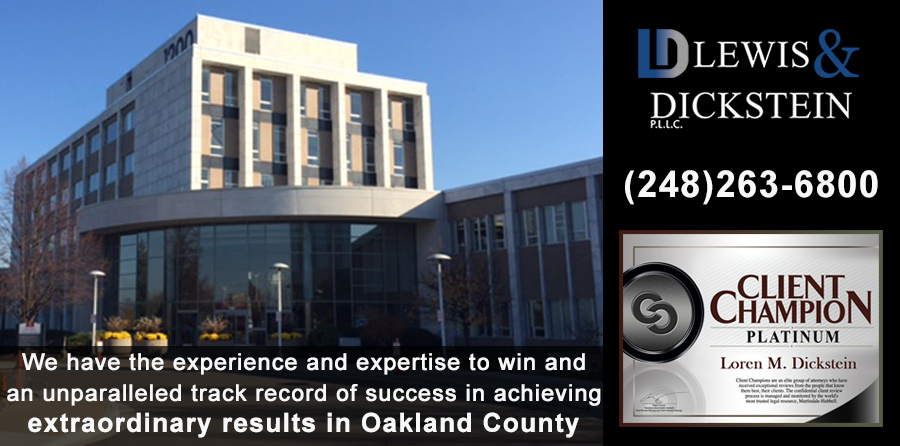 Expectations of a Top Criminal Defense Lawyer in Oakland County
Different lawyers operate in their own unique fashion; however, there are particular characteristics that the best lawyers consistently possess. For example, you should expect the following from your attorney:
outstanding and patient communication,
the prompt return of phone messages and emails,
extensive familiarity with your case and the law,
fearless representation that will not buckle under pressure,
accessibility when you have questions and concerns,
extraordinary legal acumen, talent, and performance in and out of the courtroom,
unmatched negotiating skills,
legal teamwork (a team of lawyers who will collaborate on the important issues in your case),
availability (so you never have to appear in court with a lawyer unfamiliar with your case), and
the resources and connections needed to give you every possible advantage.
Oakland County's Premier Criminal Defense Law Firm
The Defense Team with LEWIS & DICKSTEIN, P.L.L.C. has an unparalleled track record of success defending clients on both felony and misdemeanor charges in courts throughout Oakland County. We have successfully defended thousands of clients by achieving acquittals at trial, dismissal of charges, and reductions in charges and sentences. Our ultimate goal is to get each client's charges thrown out of court, if possible, and to help our clients avoid time in jail if a dismissal is not possible.

Preventing Criminal Charges in Oakland County
Our attorneys are hired regularly to represent ordinary people and high profile clients who have been accused of or are under investigation for possible criminal activity. When LEWIS & DICKSTEIN, P.L.L.C. is retained on a pre-charge basis, we will first determine if it is possible to prevent the filing of charges. Pre-charge representation is a strategic defense tactic employed frequently by LEWIS & DICKSTEIN, P.L.L.C. Less experienced or skilled lawyers may tell a client, "let me know if an when you are charged." If stopping the charges is a viable option, we will aggressively and formidably advocate on behalf of our client to convince law enforcement and the prosecutor's office that our client is innocent or that there is insufficient evidence to bring charges. We have been able to prevent charges from issuing in cases where, if our clients had done nothing, they would have had to face charges in court.
If charges cannot be prevented, we can help our client take mitigating measures to ensure a low or personal bond, discover and preserve exculpatory evidence, and facilitate the likelihood of a lenient sentence. Additionally, we can negotiate with law enforcement so that our client is given an opportunity to self-surrender, as opposed to being arrested on a warrant.
Extensive Experience with All Felony and Misdemeanor Matters
The attorneys with LEWIS & DICKSTEIN, P.L.L.C. have decades of experience defending and protecting clients charged with both felony and misdemeanor charges. Some of the most common charges in Oakland County include OWI, assault, domestic violence, drug or controlled substance possession or distribution, weapons charges, crimes of theft or fraud, computer crimes, child pornography, and white-collar crimes. Regardless of the charge, our lawyers will find a way to help you.
Free Consultation and Confidential Case Evaluation
Contact one of our attorneys directly for a free consultation and confidential case evaluation. We will take the time to talk with you about your situation, your options, and strategies that can be used to help you. Additionally, we will answer all of your questions, address each of your concerns, and work with you to develop a winning strategy.
Call us today at (248) 263-6800 for a free consultation, or complete a Request for Assistance Form and we will contact you promptly.
We will find a way to help you and, most importantly,
we are not afraid to win!