Reasonable Attorney Fees for a Top Family Law Lawyer in Michigan.
The emotional toll it takes on both parties can be overwhelming when it comes to divorce. However, the financial aspect of divorce can be just as stressful, if not more so.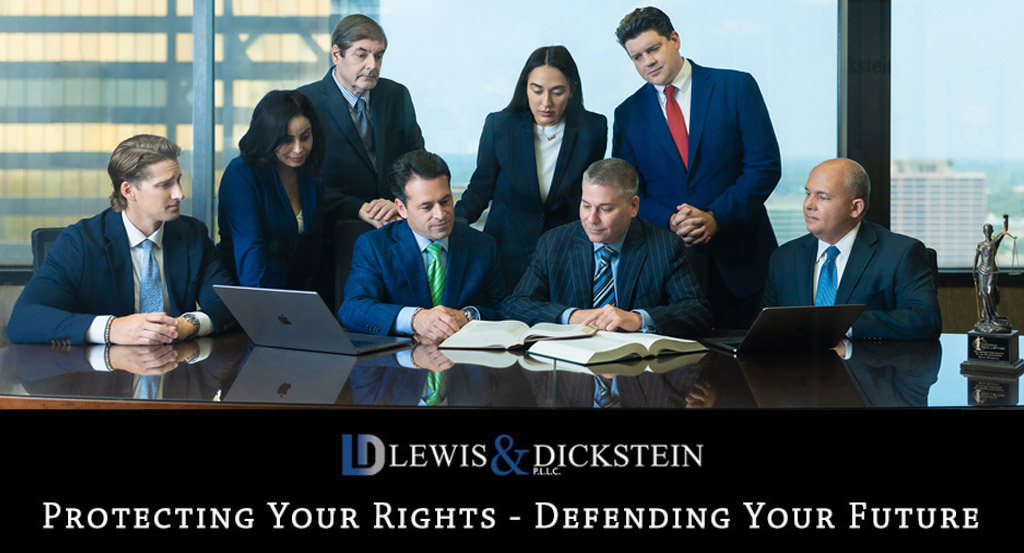 Is it worth it to spend the money on a top divorce lawyer?
The cost of a top divorce lawyer can range from a few thousand dollars to tens of thousands of dollars. So, is it worth the cost? What are the advantages of having a great attorney versus an average lawyer? When evaluating whether to hire a divorce or family law expert, as opposed to an average attorney, it often helps to ask yourself, "what might it cost me in terms of money or the relationship with my kids if I do not have a top attorney protecting my interests?"
Top Divorce Lawyers Differ from Average Divorce Lawyers
First, it's essential to understand that a top divorce lawyer differs from an average divorce attorney. A top divorce lawyer is experienced, knowledgeable, respected, and has a successful track record in handling divorce cases. People with significant assets or custody issues often seek them for their expertise and reputation for getting their clients the best possible outcome in their divorce case.
Factors that Contribute to the Cost of Top Divorce Lawyers
Several factors contribute to the cost of hiring a top divorce attorney, including their hourly rate, the case's complexity, and the divorce proceedings' length. Generally, a top divorce lawyer will charge a higher hourly rate than an average divorce lawyer. However, their experience and expertise can often lead to a faster and more efficient resolution to the case, ultimately saving their client money in the long run.
So, why is it essential to hire a top divorce lawyer?
Here are several reasons:
Knowledge of the law: A top divorce lawyer thoroughly understands Michigan's divorce laws and procedures. They can navigate the legal system and protect your rights throughout the divorce process.
Experience: A top divorce attorney has handled many cases and knows what to expect in court. They have the expertise and knowledge to successfully address any issues that may arise during the divorce proceedings, including financial disputes, custody and visitation issues, real and personal property division, and business asset division or dissolution.
Negotiation skills: A top family law attorney is skilled in negotiations and can help you reach a settlement that is in your best interests. They will work to ensure that you get a fair and equitable outcome in your divorce case.
Representation: A top divorce lawyer will represent you in court and act as your advocate. They will ensure that your voice is heard and your rights are protected throughout the divorce proceedings.
Emotional support: The divorce process can be emotionally draining, and a top divorce lawyer can provide support and guidance during this difficult time. They will help you navigate the legal process and provide you with the information and resources you need to make informed decisions about your divorce.

A Top Divorce Attorney is an Investment in Your Future
It's important to remember that the cost of hiring a top divorce lawyer is an investment in your future. A top divorce attorney can help you get a fair and equitable outcome in your divorce case, which can significantly impact your financial stability and emotional well-being for years to come.
Working With a Top Divorce Lawyer is Worth the Cost for Several Reasons
Their knowledge of the law, experience, negotiation skills, representation, and emotional support can significantly affect your divorce case's outcome. So, if you are facing a divorce, it's worth considering hiring a top divorce lawyer to ensure that your rights are protected and that you get the best possible outcome in your case.
How much does a divorce lawyer cost?
The cost of a divorce lawyer depends on several factors. Unfortunately, it is often difficult to predict how complex and contentious things might become at the onset of a divorce. An amicable divorce will take far less time and money than a contentious one. Things like minor children, business interests, vast financial holdings, multiple real property investments, etc., can potentially make the divorce process more expensive from a litigation standpoint.
Why not just search for a low-cost divorce lawyer near me?
You only get one bite at the apple when it comes to divorce and family law proceedings. If you hire a low-cost or multi-practice attorney who fails to achieve your best possible outcome, you do not get to try again, you are just stuck. Also, many decisions are made at the commencement of divorce proceedings or early on in litigation that set the stage for a favorable outcome or, in the alternative, a disaster. It is always best to start out with an experienced family law expert right from the beginning. Do not take chances with your money, children, or future.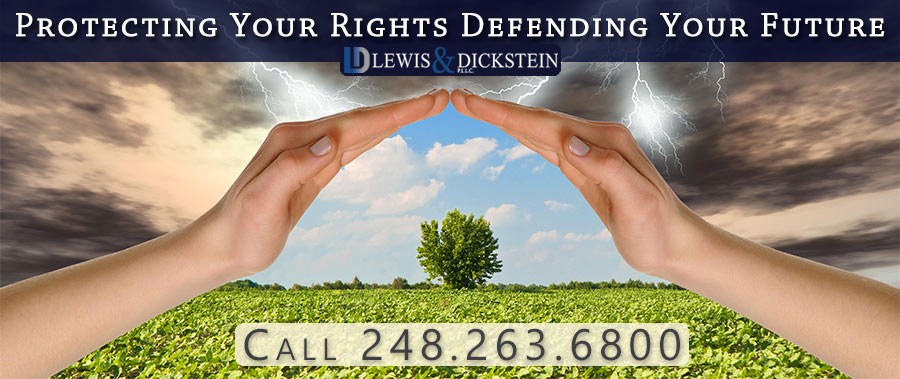 The Cost of Hiring a Top Divorce Lawyer is Less than the Cost of Not Hiring One
Although LEWIS & DICKSTEIN, P.L.L.C. does not represent clients in divorce and family law matters, we work with many of the best family law lawyers in Michigan. When couples go through difficult or tumultuous times, conflict and misunderstanding can arise and result in a police response, such as domestic violence, allegations of child abuse or neglect, and theft of marital property. We work hand-in-hand with top divorce attorneys who ensure their clients get the best possible representation in family courts in Oakland, Wayne, Macomb, Washtenaw, and Livingston Counties and courts throughout Michigan.
We Can Help Find You the Best Divorce or Family Law Attorney for Your Case
Call us for a Free Consultation if you are looking for a family law attorney and do not know who to trust. Our lawyers can help you understand the cost of hiring a top divorce lawyer. We will take the time to listen to you, answer your questions, and steer you toward an experienced, effective family law lawyer who will faithfully and fearlessly fight to protect your rights, your children, and your assets.
Call us today at (248) 263-6800 for a free consultation or complete a Request for Assistance Form. We will contact you promptly and find a way to help you.
We will find a way to help you and, most importantly,
we are not afraid to win!

Is there a difference between a specialized divorce lawyer and a general practice attorney?
An experienced, top divorce lawyer is often more effective than a general practice attorney in family law cases for several reasons:
In-depth Knowledge of Family Law: An experienced divorce lawyer has a deep understanding of the specific laws and regulations that apply to divorce cases. They are well-versed in the nuances of family law and understand the complexities of the legal system as it relates to divorce cases.
Familiarity with Local Courts: An experienced divorce lawyer is familiar with the local courts and judges, which can be advantageous in navigating the legal system and achieving the best possible outcome for their client.
Specialized Skills: Divorce cases often involve complex financial, property, and custody issues that require specialized skills and knowledge. An experienced divorce lawyer has honed these skills over years of practice, making them better equipped to handle these issues and negotiate the best possible settlement for their client.
Ability to Manage Emotions: Divorce cases are often emotionally charged. An experienced divorce lawyer knows how to manage these emotions and guide their clients through the process calmly and professionally. They understand the importance of communication, negotiation, and collaboration to achieve the best possible outcome.
Better Understanding of Client Needs: An experienced divorce lawyer understands the unique needs of their clients and tailors their approach to best meet those needs. They have the experience and expertise to provide personalized advice and guidance specific to the client's circumstances.
An experienced divorce lawyer can provide specialized knowledge, skills, and resources to help their clients navigate the complex legal system and achieve the best possible outcome in their divorce case. While general practice attorneys may be familiar with divorce law, they are less likely to have the in-depth knowledge and specialized skills necessary to represent a client in a divorce case effectively. Also, the cost of hiring a top divorce lawyer might be a bit higher than that of a decent general practice attorney; however, an improved outcome in a family law matter justifies the expense of hiring a specialist.