Michigan Criminal Defense Attorney
If you face felony or misdemeanor allegations, it is essential that you have the best criminal defense attorney you can get to protect and defend you.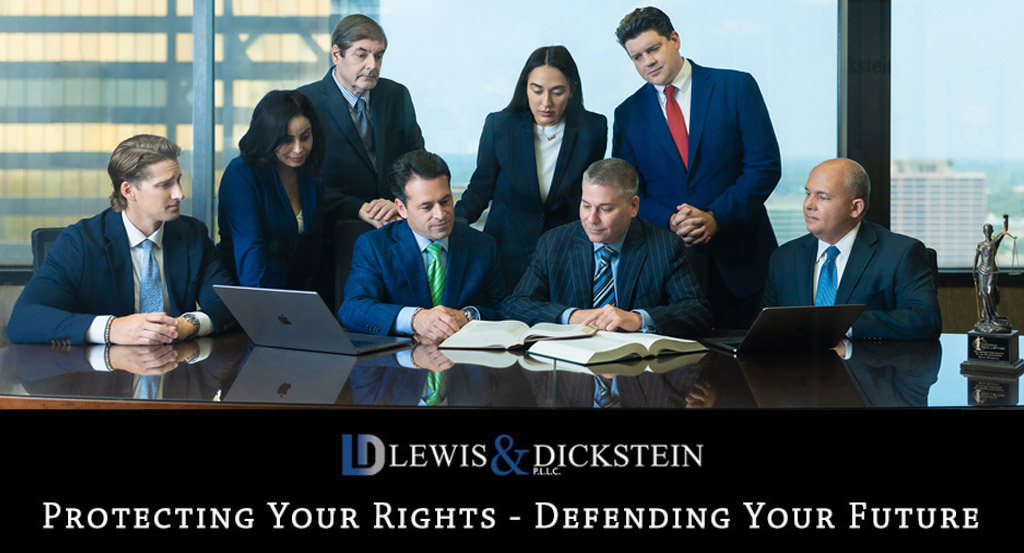 Criminal Defense Attorney in Michigan
When an individual is accused of criminal activity or under suspicion, the best chance they have for avoiding formal charges in court is the immediate assistance of an experienced, zealous, and proactive criminal defense attorney. Most police officers, special agents, and prosecutors assume that overwhelmed court-appointed or ineffective lawyers will represent the vast majority of criminal defendants. Some investigators and prosecutors presume a defendant will not get a vigorous, strong defense, so they cut corners, over-charge, exaggerate, embellish, and play fast-and-loose with a defendant's constitutional rights. Committed Michigan criminal defense attorneys will not stand for governmental abuse of power. They will do whatever it takes to guarantee their client is treated fairly and given every benefit of the doubt.
A criminal defense attorney's function is to:
protect their clients' constitutional rights by ensuring the government does not abuse its powers, and expose any improper or unconstitutional conduct,
zealously defend against criminal allegations and charges,
provide any needed counseling, help, and assistance, and
ensure that everything feasible is done to lessen or eliminate indirect and collateral consequences of a conviction.
Pre-Charge Representation for State and Federal Allegations
When an investigation is commenced by the state or federal government, law enforcement officers and agents typically enter their investigation with a theory that their suspect is guilty. Because of a psychological principle called "confirmation bias," investigations tend to become a mission to build a case, not a search for the truth. In most cases, a suspect is asked to make a statement or tell their side of the story. This is a trap. Anything the suspect says or does will be used against them. These seemingly innocent requests by police officers or federal agents for the "other side of the story" are deceptions used to entrap suspects and get them to incriminate themselves either verbally or through "suspicious" body language (sweating, shaking, lack of eye contact, etc.). Talking to the police, federal agents, or other law enforcement individuals is a recipe for disaster.

What should someone do if they are under suspicion or investigation for state or federal criminal activity?
Hire the most successful lawyer you can get. There are times to bargain hunt, but if your freedom and future are important, do not want to trust your fate to the lowest bidder. A highly respected criminal defense attorney will proactively take measures to protect their client and prevent criminal charges, if possible. Even in the worst-case scenarios, talented and respected lawyers can persuade the government to forgo or reduce charges and agree to favorable bond conditions.
When charges in court are unavoidable, a beneficial settlement can sometimes be negotiated before the charges are filed in court. Doing nothing and waiting to see what happens would be a regrettable and painful mistake if, in hindsight, the charges could have been avoided or reduced. Many people worry that hiring a criminal defense attorney can make them "look bad" or "seem guilty." To law enforcement officers, prosecutors, and courts, hiring a competent, experienced lawyer makes a person look like they take their innocence seriously, not like they've done something wrong. You can rest assured that if a police officer, prosecutor, or judge was accused of a crime, the first thing they would do is hire a top-notch criminal defense attorney.
"Why hire a lawyer if I've done nothing wrong?"
Literally, thousands of people have been wrongfully convicted in the United States. The Innocence Project has won the freedom of countless individuals who were wrongfully convicted beyond a reasonable doubt. The ugly truth is that people lie, investigators make mistakes, evidence is sometimes misunderstood or falsified, and politics can play a role in the charging process. If you haven't done anything wrong, it is absolutely vital that you get a seasoned defense attorney working to protect you immediately.
Felony and Misdemeanor Defense in State and Federal Court
There are numerous criminal defense attorneys in Michigan; however, few defense attorneys are considered at the pinnacle of the profession. Virtually any defense lawyer is better than having no lawyer; however, there is no substitute for a premier criminal defense law firm's effectiveness. LEWIS & DICKSTEIN, P.L.L.C. is widely regarded as one of the elite defense firms in the state of Michigan. With decades of experience and a proven, reliable track record of success, our attorneys stop at nothing to obtain the optimum result for every client. Our lawyers have been honored to receive the following prestigious accolades:
Top Attorneys in Michigan by Crain's Detroit Business
AV Preeminent by Martindale-Hubbell
Top Attorneys in Metro Detroit by dbusiness, Detroit's Premier Business Journal
America's Most Honored Professionals
Super Lawyers by Thomson Reuters
Top-Rated Lawyer – Superb Category by Avvo
America's Top 100 Criminal Defense Attorneys – Nation's most esteemed and skilled White-Collar and General Criminal Defense Attorneys
10 Best Attorneys (Exceptional and Outstanding Client Service) by American Institute of Criminal Law Attorneys
Lead Counsel Rated by the Lead Counsel Review Board
Nation's Top One Percent – National Association of Distinguished Counsel
And many more.
The people who hire LEWIS & DICKSTEIN, P.L.L.C. are those who cannot afford to lose. If you work with our criminal defense attorneys, you can rest assured that you are getting the most forceful defense imaginable and that no stone is left unturned. Our highest priority is to get our clients' cases dismissed when getting the case thrown out of court is achievable. When the result matters, your best hope is with LEWIS & DICKSTEIN, P.L.L.C.
What Our Criminal Defense Attorneys Bring to the Table
Defense lawyers in Michigan are a dime-a-dozen. The greatest defense attorneys distinguish themselves through experience, savvy, tenaciousness, and effectiveness. Here is what separates LEWIS & DICKSTEIN, P.L.L.C. from other criminal defense attorneys:
a unique, highly-proficient team approach,
a group of talented, successful defense lawyers collaborating to achieve the ideal result for every client by thoroughly investigating all aspects of their case,
crafting of a multi-teared, intelligent, and credible attack on the government's case,
review and analysis by trustworthy forensic experts when appropriate,
access to crafty, fearless private investigators,
talented, motivated paralegals working with our criminal defense attorneys to draft highly persuasive, exceptional pleadings,
outstanding communication and reliable, prompt responses to client inquiries, and
much more!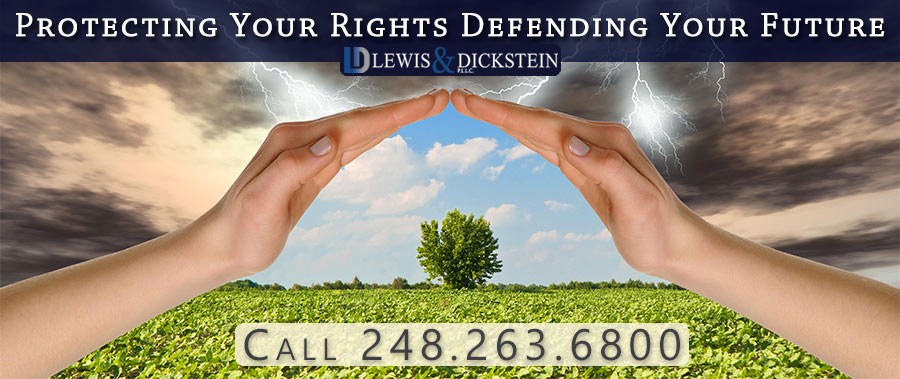 Free Consultation with a Top-Rated Criminal Defense Attorney
Being investigated, accused of, or charged with criminal activity can be terrifying and confusing. It is normal to feel anxious, worried, angry, and upset. The most significant thing you can do to protect yourself and the things you value in your life is to work with the finest criminal defense lawyers available. Of course, hiring first-class criminal defense attorneys, especially under stressful circumstances, is undeniably challenging. You want to be confident you're hiring an attorney who will dutifully look out for your best interests, fearlessly and persistently fight for you, and employ the many years of experience that is necessary to obtain extraordinary results. If you call LEWIS & DICKSTEIN, P.L.L.C. for a free consultation, we will take the time to talk with you, answer all of your questions, and address each of your concerns. Together, we will craft a winning strategy for your situation. Most importantly, we will not let you down.
Call us today at (248) 263-6800 for a free consultation or complete a Request for Assistance Form. We will contact you promptly and find a way to help you.
We will find a way to help you and, most importantly,
we are not afraid to win!