Can I get a new criminal defense attorney?
If you have a retained or court-appointed lawyer and you are not confident in your legal representation, it may be time for you to make a change.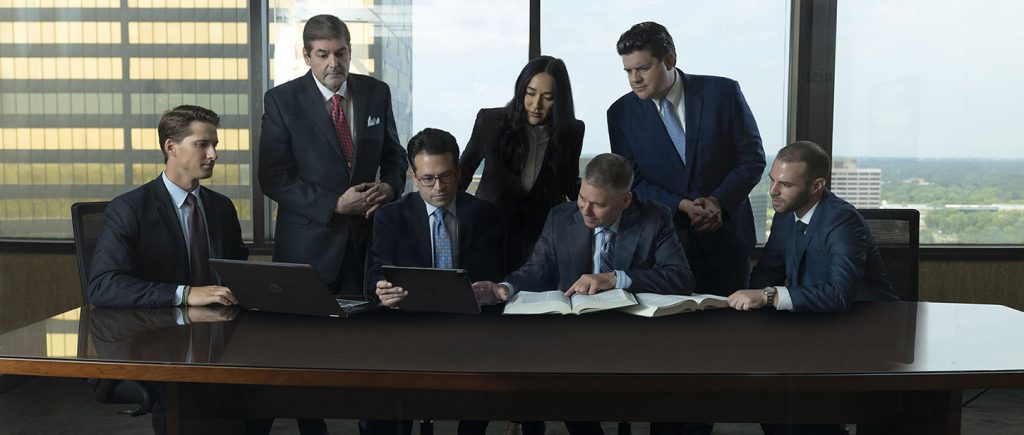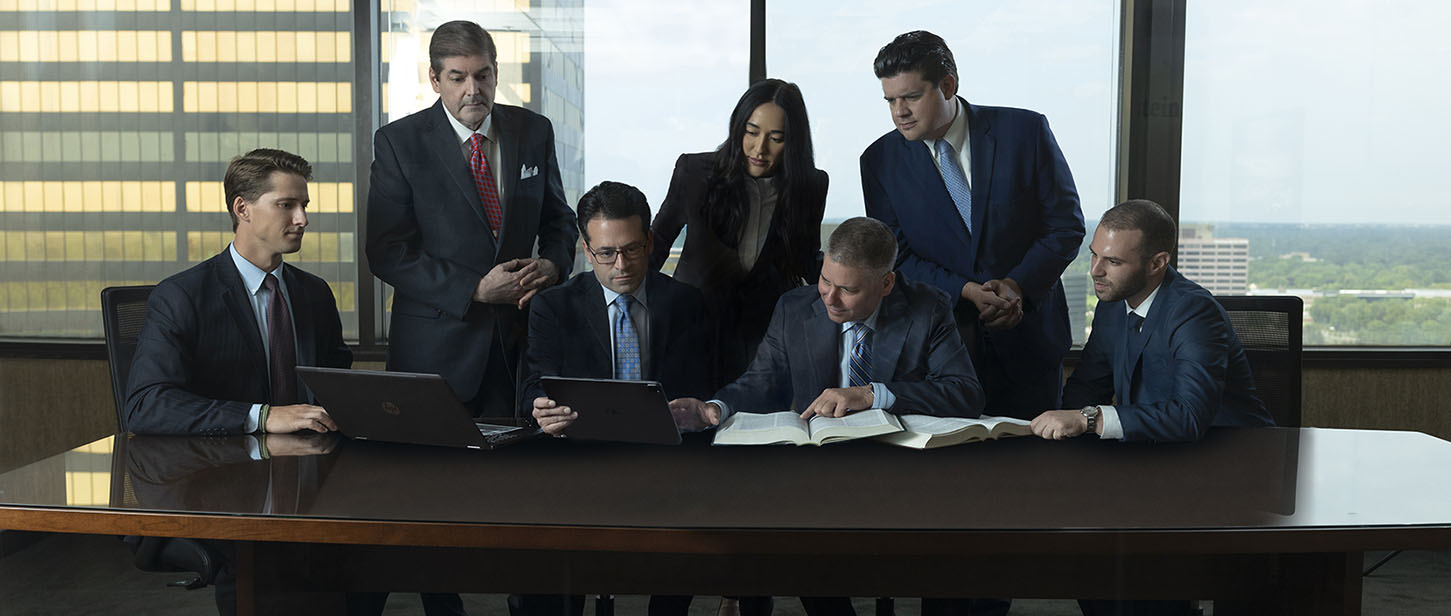 The Process is Different for Appointed and Retained Lawyers
The process of getting a new criminal defense attorney depends on whether you have a court-appointed or retained lawyer. If you have a retained attorney (the one you paid for), you may change attorneys at any time and for any reason. The process is as simple as finding an experienced criminal defense attorney and hiring that person. They will know how to handle the simple mechanics of taking over your representation and releasing your prior lawyer.
If you have a court-appointed attorney, you must appear in court, usually at one of your regularly scheduled court dates, and explain to the judge you would like to get a new court-appointed criminal defense attorney. You can probably expect an irritated and impatient response from the judge at first. The judge will grill you about your request and will most likely be skeptical of your motives. However, if you have a serious and legitimate issue, the judge will have no choice but to consider it. It would be a good idea to write down a list of your problems with your attorney so that you don't forget what to tell the judge. Bring any documents or communications that may back up your explanation.
Will the judge be angry if I change attorneys?
In a word, no. A change in attorneys is routine, and judges typically take little notice. If you've retained a new lawyer, the judge knows you have a constitutional right to a lawyer of your choice. Because you have a constitutional right to counsel, the courts are usually very accommodating when hiring a new attorney. In fact, it is common for the court to permit an adjournment to permit the new attorney to "come up to speed" on your case if that is necessary. If the new attorney is well known and experienced, the court is usually happy to have that person take over the case. Judges and prosecutors know that the court process runs more smoothly with a lawyer familiar with the court and experienced in criminal defense.
If your attorney was court-appointed, judges are reluctant to provide a new court-appointed criminal defense attorney. You may have a right to an appointed attorney, but not a lawyer of your choice. To change court-appointed attorneys, you must have a substantial, legitimate gripe with the lawyer to get a new one. If you replace a court-appointed lawyer with a privately retained attorney, the judge will be happy to save the court the money necessary for the appointed lawyer.

What is the process of getting a new attorney?
When you hire a new criminal defense attorney, they will advise the court and enter the appropriate order changing attorneys on your case. The process is usually quick and easy for a seasoned lawyer. An attorney with a track record of success in court and an excellent reputation will likely have experience replacing other less effective or experienced attorneys. The process is as simple as finding a lawyer you trust to fight for you and retaining that person to take over your representation.
The process will depend on the individual court and judge if you request new, court-appointed counsel. Different courts have different procedures for appointing lawyers. You must ask the judge to appoint a new criminal defense attorney with a good reason. The process is less complicated if the appointed lawyer agrees it would be best for you to have a new attorney. Switching from a court-appointed lawyer to a retained defense attorney is common and streamlined in most courts.
"If I get a new criminal defense attorney, will I be able to get a refund of some of the money I paid for my previous lawyer?"
"If I get a new criminal defense attorney, will my old lawyer give me some money back?" The answer to this question depends on the terms of the fee agreement or contract you signed with the lawyer. The different contractual terms and conditions are limitless, so there is no one correct answer to this question. The odds of getting a refund are much better if there is no fee agreement or contract. A professional, experienced, and respectable lawyer will always use a formal, written contract called a Fee Agreement.

Can my new criminal lawyer get my file from the previous lawyer?
Almost everything in your file at the prior lawyer's office is your property, and your new lawyer should not have any problem getting it. Many lawyers are familiar with this process, and making a copy of a file is not complicated. Most lawyers charge a nominal fee to the client to cover the cost of reproducing the file.
How do I know if I'm making the right decision in replacing my attorney?
It may not be easy to know if switching lawyers is the right decision. These are a few objective things to consider:
Does the lawyer communicate with you about what is going on in your case to your satisfaction?
Does your lawyer satisfactorily respond to your phone calls and emails?
Does your lawyer adequately explain why specific actions are being taken in your case so that you understand?
Is your lawyer rude or discourteous to you?
Does your lawyer frequently ask for money for things you believe are already covered by the retainer amount? If so, do you get an acceptable explanation?
Does your lawyer ask for legal fees above the amount you've agreed to in a contract?
Does it appear that the judge respects your lawyer, and does your lawyer treat the judge respectfully?
Is your lawyer courteous and professional with the opposing lawyer?
Is your lawyer doing the things they told you they would be doing?
In the final analysis, in addition to the items above, you will probably have a gut feeling if the lawyer is not suitable for you. If you have a retained attorney, you can act any time you want, within reason. Having the right criminal defense lawyer can make the difference between freedom and prison, guilt or innocence, and financial liberation or devastation. A conviction can be life-altering, and having the best legal counsel by your side can be invaluable.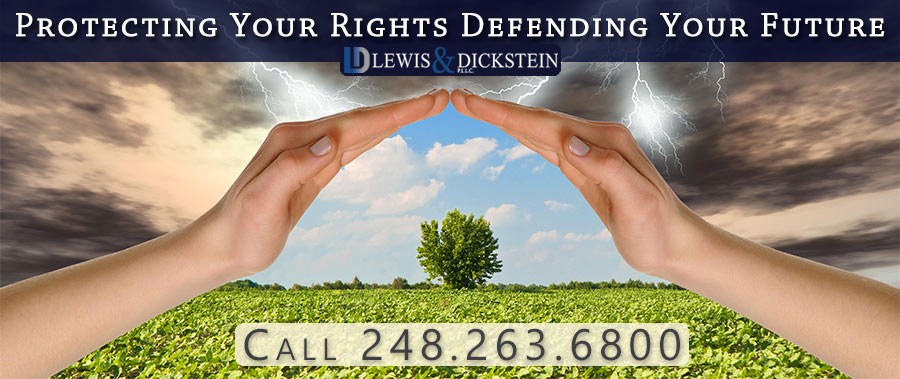 Respected and Effective Criminal Defense Lawyers
The Defense Team with LEWIS & DICKSTEIN, P.L.L.C. has routinely substituted into cases as new lawyers where clients were dissatisfied with their former attorneys. The dedicated, experienced, and zealous defense attorneys at LEWIS & DICKSTEIN, P.L.L.C. have successfully represented thousands of clients on felony and misdemeanor charges in Oakland, Macomb, Wayne, Washtenaw, and Livingston Counties and throughout Michigan. We have a well-earned reputation for providing the highest quality defense and aggressive representation while showing empathy and care for each client.
Call us today at (248) 263-6800 for a free consultation or complete a Request for Assistance Form. We will contact you promptly and find a way to help you.
We will find a way to help you and, most importantly,
we are not afraid to win!