Are you looking for the Best Criminal Defense Attorney to help you in Michigan?
Our attorneys have decades of experience successfully representing clients with felony and misdemeanor charges in courts throughout Michigan. We are widely recognized as aggressive, knowledgable, effective, and fearless.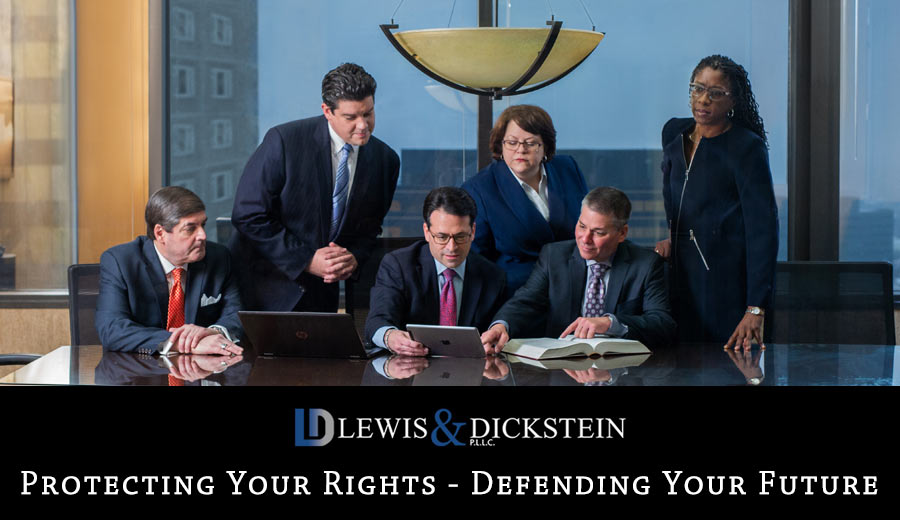 When you need a lawyer who will faithfully fight to protect and defend you, you will want to call us and talk with one of our lawyers about your situation. We will find a way to help you.
Being accused of a criminal offense in Oakland, Macomb, Wayne, Livingston, or Washtenaw County, anywhere in Michigan, is serious, and you will want to retain the best lawyer you can find in Michigan. An attorney that is experienced, and you can trust to fearlessly and passionately fight for your rights. A Michigan criminal attorney is one who specializes in Michigan law and can help you no matter what the charges. The skilled and experienced lawyers at the firm of LEWIS & DICKSTEIN, P.L.L.C. have decades of experience successfully defending clients on felony and misdemeanor charges. We are not afraid to do what it takes to work the law in your favor when you have been charged with any felony or misdemeanor offense, including operating a vehicle while intoxicated, retail fraud, criminal sexual conduct, larceny, embezzlement, assault, weapons charges, drug charges, white-collar crimes, violation of probation, and more. If you have a felony or misdemeanor charge in state or federal court, we have the experience and skill necessary to give you the best possible defense in court.
Finding a lawyer in Michigan isn't difficult, but finding one who has the experience you need behind you as well as the drive to work tirelessly in your defense is a different story. The dedicated and knowledgeable attorneys at LEWIS & DICKSTEIN, P.L.L.C. will work first to get the charges dropped but, at the very least, to get them reduced and keep you out of jail. We conduct a comprehensive pre-trial investigation, including interviewing everyone involved, including police officers, when appropriate. We also contact experts on your behalf who can provide professional assistance and help in strengthening your defense. If a private investigator is needed, we know the best investigators in the area and ones that have vast law enforcement experience as police officers and FBI agents.

A Unique Team Approach With Extraordinary Results
When you retain a solo practitioner or a law firm, you generally get a single lawyer who will work on your case and be responsible for your defense. Criminal defense lawyers frequently have court conflicts, and with most of these attorneys, you may find yourself in court with someone who doesn't know you or your case. Appearing in court with an attorney who is not familiar with your situation is distressing, and it can result in damage to your defense. Arriving in court with substitute counsel also send a message to the prosecutor and judge that your lawyer doesn't consider you or your case a priority. With LEWIS & DICKSTEIN, P.L.L.C., you will never have substitute counsel. Every member of your defense team will be familiar with your case and will know about you and your unique situation. When you walk into the courtroom with one of us, everyone there will know you have all of us behind you and that we have your back. You will also get the advantage of multiple lawyers collaborating on your case. With an alliance of lawyers working with synergy, you can be assured that no issues are missed, and no defense goes unexplored. We take the time to role-play contested hearings, including trials and evidentiary hearings, to develop the most persuasive arguments and effective strategies.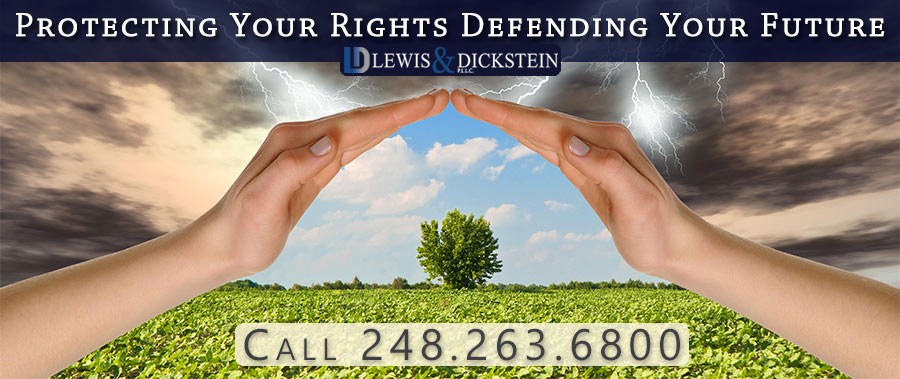 Michigan's Top Defense Team
When you've been accused of a crime, it's no time to go bargain hunting. You want the top criminal defense attorney that Michigan has to offer, someone who will do the best job possible to get you acquitted or at least have the charges dropped to a less serious offense. At LEWIS & DICKSTEIN, P.L.L.C., we understand that the stakes are high, and there is no room for errors and false promises. A criminal conviction can have a significant impact on a person's life, and we will stop at nothing to turn the tables on the prosecution and gain you every possible advantage. Call us, and we will talk with you about your case, answer all of your questions, address each of your concerns, and work with you to develop a winning strategy. We will find a way to help you.
Call us today at (248) 263-6800 for a free consultation, or complete a Request for Assistance Form and we will contact you promptly.
We will find a way to help you and, most importantly,
we are not afraid to win!