Why You Need a Good Criminal Attorney
When The Result Matters, a Top Criminal Defense Lawyer is Your Best Hope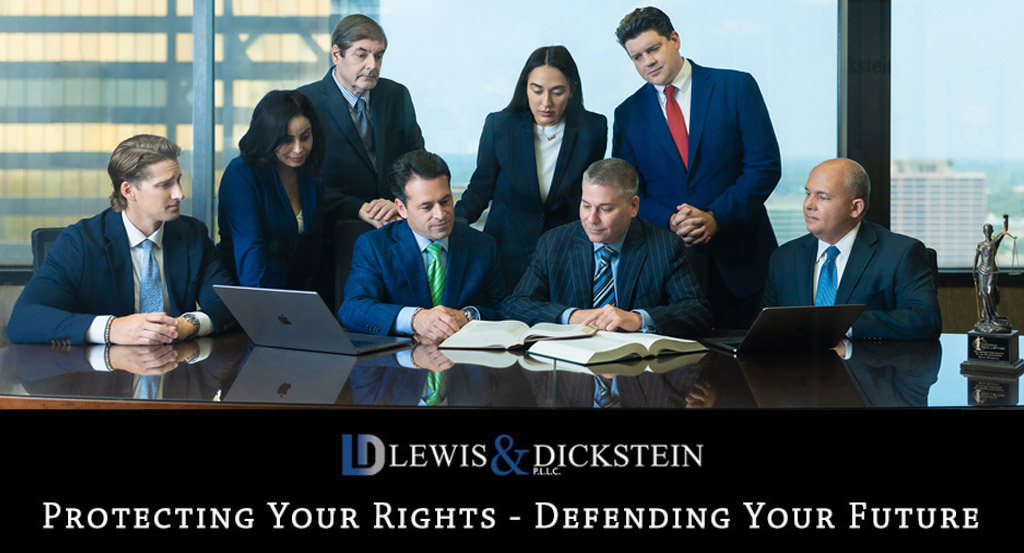 Avoiding Jail, a Conviction, and Even Probation is Possible
Law is complicated and is constantly changing. It takes years of study to understand all its facets, sub-sections, and precedents, and an attorney must always stay abreast of the latest developments and court decisions. Once you have criminal charges filed against you, you need an expert, and even most lawyers are not experts on criminal law. Luckily, some attorneys have already put in those years of study. They understand the law, the courts, what rights you have, and whether the government violated your rights. Simply put, lawyers are better at being in court than you, and some are better than others. Great criminal defense attorneys know what they're doing, are proficient at it, and their clients get the best possible results.
Here is What a Good Retained Criminal Defense Attorney Can Do For You
If you find yourself facing criminal charges, whether minor or serious, one of the most crucial decisions you'll make is hiring a skilled criminal defense attorney. While some individuals may consider a budget defense attorney or opt for a public defender, there are compelling reasons why you should seek the expertise of a good criminal attorney. In this blog post, we'll explore the critical role a top criminal defense lawyer plays in safeguarding your rights and securing the best possible outcome for your case.
Legal Expertise and Experience: Criminal law is complex, with a maze of statutes, regulations, and court precedents that can be daunting for someone without legal training. A seasoned criminal defense attorney possesses the knowledge and experience necessary to navigate the intricacies of the legal system. They understand the nuances of criminal laws, local court procedures, and the tactics used by prosecutors, enabling them to build a strong defense strategy tailored to your specific case.
Protection of Your Rights: One of the most fundamental reasons to hire a criminal attorney is to protect your constitutional rights. From the right to remain silent to protection against unlawful searches and seizures, your attorney will uphold your rights throughout the legal process. They will also advise you on how to interact with the court and prosecutors to avoid self-incrimination and maximize your chances of winning.
Strategic Defense Planning: Every criminal case is unique, and a good criminal defense lawyer will conduct a thorough analysis of the evidence, witnesses, and circumstances surrounding your case. With this information, they can develop a strategic defense plan to minimize or dismiss charges, negotiate favorable plea deals, or prepare for a strong courtroom defense.
Negotiation Skills: In many criminal cases, negotiation with the prosecution is critical to achieving a favorable outcome. A skilled criminal attorney can negotiate with the prosecutor on your behalf, seeking reduced charges, alternative sentencing options, or the dismissal of charges whenever possible. Their ability to advocate for your interests in negotiations can significantly impact the outcome of your case.
Courtroom Advocacy: Having a seasoned criminal defense attorney by your side is essential if your case goes to trial. They will present a compelling defense, cross-examine witnesses, challenge evidence, and make persuasive arguments to the judge and jury. Their courtroom experience is invaluable in presenting your case in the best possible light.
Emotional Support: Facing criminal charges can be an emotionally taxing experience. A good criminal attorney not only provides legal guidance but also offers emotional support during this challenging time. They can help you understand the legal process, manage stress, and provide reassurance throughout your case.
When you're charged with a crime, the importance of having a competent criminal defense attorney cannot be overstated. Their legal expertise, experience, and dedication to protecting your rights are crucial in achieving the best possible outcome for your case. Don't leave your future to chance—hire a good criminal attorney who will fight vigorously to defend your rights and interests.


How to Find a Good Criminal Defense Law Firm in Michigan
When you're facing criminal charges in Michigan, finding the right law firm, not just a solo practitioner, can make a significant difference in the outcome of your case. It would be best to have a team of lawyers dedicated exclusively to criminal defense, employing a unique team approach. This strategy ensures that every angle of your defense is meticulously explored and that you benefit from multiple legal minds' collective expertise and experience.
Look for Specialization and a Team Approach: In your search, prioritize law firms focusing solely on criminal defense. This specialization means they're well-versed in the nuances of criminal law and are up to date with the latest legal precedents and changes. A firm that uses a team approach can be particularly advantageous. This means that for your case, you won't just have one attorney working in isolation, but a group of legal experts pooling their knowledge, skills, and resources.
Assess Their Track Record: Success rates matter. Look for a firm in Michigan with an unparalleled track record of success. This doesn't just mean they "win" cases; it also encompasses the quality of outcomes for their clients. Wins and losses are relative. Do they have a history of reducing sentences, winning acquittals, or successfully negotiating plea deals? Real case studies or client testimonials can offer valuable insights into this aspect.
Local Experience is Key: A Michigan-based criminal defense law firm will have the added advantage of specific local knowledge. This includes familiarity with the Michigan court system, its judges, and prosecutors, which can be invaluable in formulating a defense strategy. They're also more likely to have established relationships within the legal community, which can sometimes facilitate a more favorable resolution of your case.
Conduct Thorough Research: Don't hesitate to do your homework. Research online, read reviews and look at the firm's case history. Make sure their expertise aligns with the specifics of your case. A good law firm should also offer initial consultations, allowing you to ask questions about their team approach, discuss your case, and gauge your comfort level with them.
Finding the right criminal defense law firm in Michigan is critical in ensuring the best possible outcome for your case. By focusing on firms specializing in criminal defense and utilizing a team-based approach, you can ensure that you have a dedicated, experienced, and well-coordinated team fighting for your rights.
A Good Criminal Defense Attorney Can Protect You if You're Innocent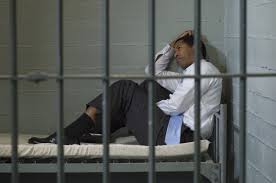 Unfortunately, our criminal justice system isn't perfect. People have been wrongly convicted in state and federal courts throughout the United States. An attorney can help you by properly examining the evidence, protecting you from prosecution, calling expert witnesses, and correctly filing all paperwork and materials. If you think you're innocent or not guilty of what you're accused of, hiring a good criminal attorney can give you the best chance of making sure the court thinks you're innocent.
Determining if Someone is a Good Criminal Defense Attorney
When consulting with a criminal defense attorney, asking questions that help you assess their expertise, experience, and approach to your case is important. Here are vital questions to consider:
Experience and Specialization:

How long have you been practicing criminal law?
Do you specialize in any particular area of criminal defense?
How many cases similar to mine have you handled?

Case Management:

Who in your office will handle my case?
Will you personally be working on my case, or will it be passed to another attorney or a junior associate?

Communication and Client Interaction:

How will we communicate throughout the case?
How often can I expect updates about my case?
Are you available outside of regular business hours if an urgent issue arises?

Strategy and Approach:

What is your general approach or philosophy in handling criminal defense cases?
Based on what you know about my case, what potential strategies do you foresee?
What are the possible outcomes for my case, including best and worst-case scenarios?

Track Record and References:

Have previous clients posted reviews about their experience with you?
Have you handled cases that went to trial, and if so, what were the outcomes?

Legal Fees and Costs:

How do you structure your fees?
Are there additional costs I should be aware of?
Can you provide a detailed estimate of the total cost for my case?

Professional Reputation and Ethics:

Are you a member of any professional criminal defense organizations?
Have you ever been disciplined by the bar association or a legal ethics committee?
Are you part of a law firm with additional attorneys who will participate in my defense?

Personal Compatibility:

How do you handle conflicts or disagreements with clients?
What is your policy on making decisions about the case? Will I be involved in decision-making?
Remember, assessing your comfort level with the attorney, their communication style, and commitment to your case is also essential. Trust your instincts and choose someone you believe represents your best interests.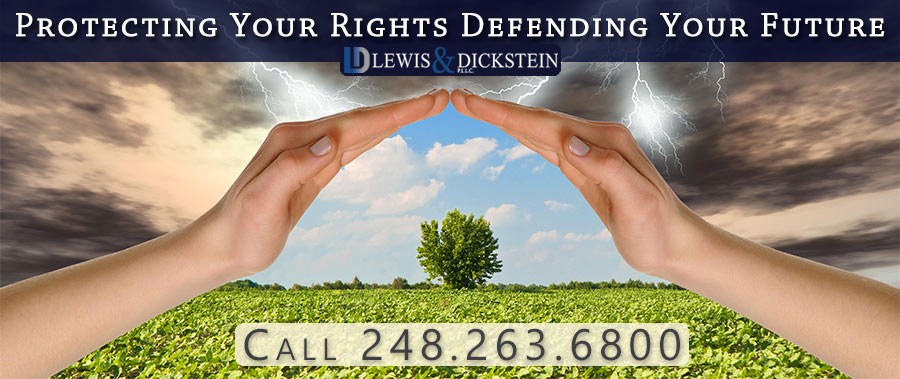 They Can Lower Sentences or Mitigate Impact if You're Guilty
Everybody's done things they regret. But even common crimes like DUI, domestic violence, theft, and drug possession can come with severe fines or even jail time. A criminal record (and jail time) can affect your career, family life, and financial standing. Your attorney can help you get charges reduced or dismissed, or sentence reduced or altered—and even set aside the conviction so that your record is clean. LEWIS & DICKSTEIN, P.L.L.C. is Michigan's premier criminal defense law firm. If you need an effective, successful, and aggressive Wayne, Macomb, Oakland County criminal attorney, we are here to protect and defend you against any felony or misdemeanor charge. When your freedom is at stake, you need the best, and we are not afraid to win! Our criminal defense attorneys are well-known for providing the highest caliber of customer service and fearlessly and effectively fighting to achieve the best possible results.
Call us today at (248) 263-6800 for a free consultation or complete an online Request for Assistance Form. We will contact you promptly and find a way to help you.
We will find a way to help you and, most importantly,
we are not afraid to win!