Oakland County Criminal Attorney
Aggressive, experienced, and effective Criminal Defense Attorneys handling felony and misdemeanor charges in Oakland County, Michigan. We will stand up to the prosecution and do whatever is necessary to protect our client's freedom!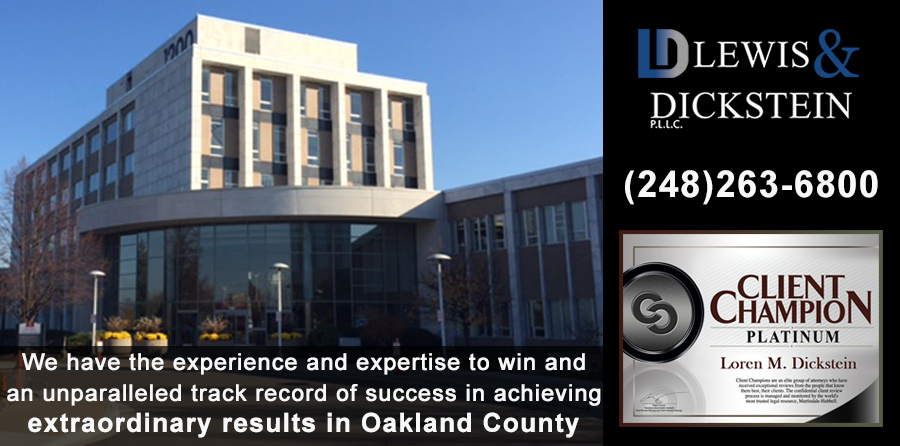 If you are facing charges in Oakland County, you need a reliable and influential defense lawyer to fight to protect you. The judges and prosecutors in the Oakland County Circuit Court and the various district courts are notorious for being overzealous, harsh, and frequently unreasonable. When the judge, police, and prosecutors have your fate in their hands, you need a hard-hitting advocate to help turn the tables. We are well respected and known throughout Oakland County and are frequently able to get extraordinary resolutions to cases that other lawyers are unable to obtain.
How to Choose the Best Oakland County Defense Attorney for You
Many attorneys are handling criminal cases in Oakland County, and making the right choice can seem daunting and confusing. LEWIS & DICKSTEIN, P.L.L.C. offers you your best hope for achieving the best possible resolution. Our firm is comprised of multiple, experienced criminal defense attorneys who each have decades of experience winning felony and misdemeanor cases in Oakland County. Our team has an unparalleled track record of keeping clients out of jail, even with the odds stacked against them.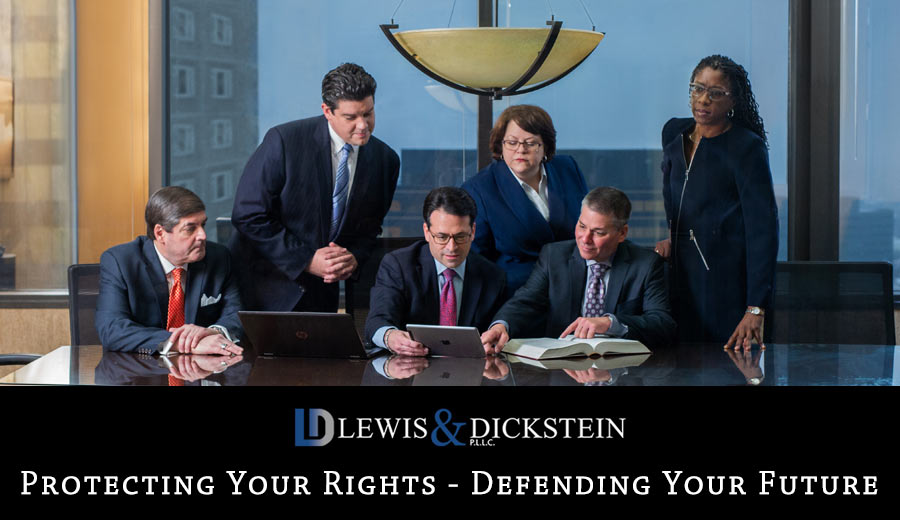 How we can help you with Felony or Misdemeanor Charges in Oakland County
We have decades of experience successfully representing clients in Oakland County, Michigan. When you hire an Oakland County Criminal Attorney with LEWIS & DICKSTEIN, P.L.L.C., this is what we bring to the table:
Decades of experience handling Oakland County charges,
Compassionate and respectful representation,
Thorough investigation,
Multiple experienced lawyers using a unique team approach,
Experts who can help with mitigating the charges and sentence,
Excellent communication,
Strong reputation with judges and prosecutors,
Fearless, tenacious litigators who regularly win jury and bench trials,
Intelligent, creative negotiators who have achieved extraordinary plea bargains, and
Persistence…we never give up until the best result is achieved!
Criminal Defense Attorneys who will Fight for You
The law firm of LEWIS & DICKSTEIN, P.L.LC. has a unique and highly effective strategy for defending clients. Instead of one lawyer handling a client's case, we use an extremely powerful team approach with multiple, experienced, and successful defense lawyers collaborating to achieve the best possible result. We have the experience and expertise to win and an unparalleled track record of success in achieving extraordinary results. Don't trust your fate to the lowest bidder when your future is at stake. We would be glad to meet you for a free consultation so that we can review your case and develop a strategy to resolve your situation in the best possible way.
Call us today at (248) 263-6800 for a free consultation, or complete a Request for Assistance Form and we will contact you promptly.
We will find a way to help you and, most importantly,
we are not afraid to win!