Oakland County Retail Fraud Attorney
Criminal defense attorneys with decades of experience defending clients charged with misdemeanor and felony retail fraud in Oakland County, Michigan.  When the stakes are high and there is no room for errors and false promises, you need LEWIS & DICKSTEIN, P.L.L.C.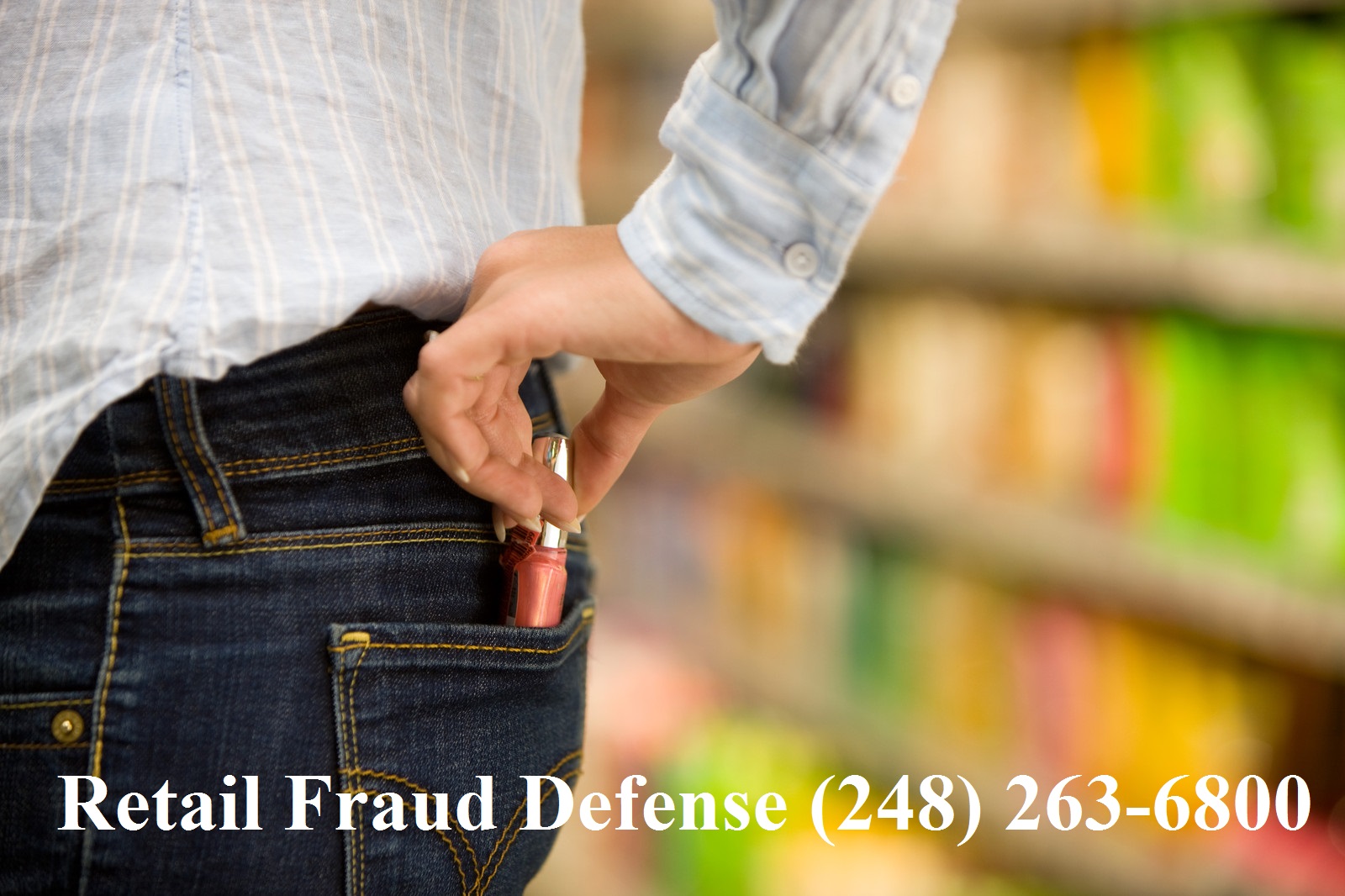 If you have been charged with a misdemeanor or felony retail fraud, you are likely worried about jail, your reputation, your job, your family and much more.  In over twenty years of practice handing retail fraud charges, the defense team with LEWIS & DICKSTEIN, P.L.L.C. has learned that many good, honest people get caught up in retail fraud allegations.  We take the time to learn about you and your case, counsel you on the best options and then do whatever is necessary to obtain the best possible outcome.
A dismissal of all charges is always our top priority when possible. Although prosecutors and judges frequently have the initial impression that a person charged with retail fraud in Michigan is a dishonest or bad person, we are virtually always successful in helping them understand that our client is a good person who made an isolated bad decision or is falsely accused.  The truth is that most people charged with retail fraud are first offenders and have no prior record.  It is our mission not to let a single incident define an otherwise law abiding person.
In those cases where there is overwhelming evidence of guilt or in cases with defendants who have prior records, we have a proven track record of helping most clients avoid a conviction and jail time.
The Best Defense for Retail Fraud and Reasonable Rates
At Lewis & Dickstein, we understand that money is valuable and anything you spend on legal fees is less that you can save and use for your family. By the same token, we also understand that having expert representation in the Retail Fraud Oakland County and doing what is necessary to help you get the best possible defense is a valuable investment.
In addition to jail and employment problems, a criminal conviction can result in jail, fines, loss of your driver license, changes in child custody, civil lawsuits, damage to your reputation, and more. We know that you want a Retail Fraud attorney who will represent you like they would their own family member. That is the type of care and dedication you will get from Lewis & Dickstein.  If your looking for Retail Fraud Oakland County attorney then give us a call today and we would be glad to help you out.
While it may be appropriate to look for a value when making many purchases in life, finding a Retail Fraud Oakland County attorney you trust with your future is very personal and you should take time to make sure you make the right choice. We would like to meet you and show you what we can offer. Do Not Trust Your Fate to the Lowest Bidder — This is Your Life.
Call LEWIS & DICKSTEIN, P.L.L.C. for a free consultation at (248) 263-6800 or complete a Request for Assistance Form and an experienced retail fraud defense lawyer will promptly contact you.