Penalties and Defenses to Shoplifting Charges in Rochester Hills, MI
The judges in the 52-3 District Court handle shoplifting and retail fraud cases out of Rochester Hills and Auburn Hills, Michigan. They are tough and routinely order jail time. Few lawyers can consistently achieve extraordinary results.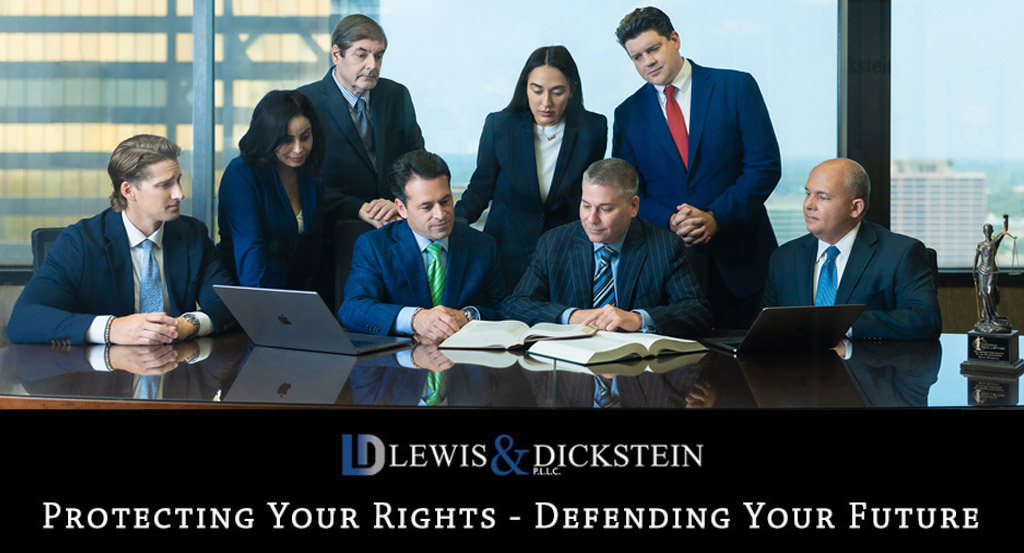 Your Best Defense to Retail Fraud and Shoplifting Charges
The very best shoplifting defense in Rochester Hills, Michigan, can be found with LEWIS & DICKSTEIN, P.L.L.C, one of the top legal firms. Since 1995 we have represented thousands of clients facing everything from domestic violence to DUI to shoplifting charges. We stand apart from other law firms in that we take the time to develop strong relationships of trust and understanding with our clients. If you need a shoplifting defense in Michigan, know that we will work tirelessly to protect your rights, fighting for charges to be dropped or a lessened sentence.
Non-judgmental representation can be hard to find
The Rochester Hills shoplifting defense attorneys with LEWIS & DICKSTEIN, P.L.L.C not only understand Michigan law and the various strategies for defending clients, but they also understand what drives a person to commit a crime of this nature. Psychological studies on shoplifting and kleptomania show that most shoplifters are rarely motivated by greed or poverty. Depression and anxiety are the driving factors in most cases. Our attorneys fight to keep repeat offenders out of prison since we do not feel that individuals struggling with feelings of depression belong behind bars.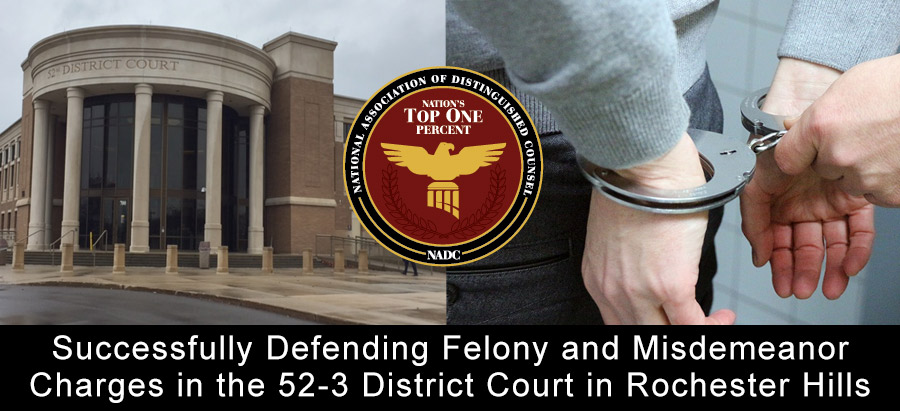 What consequences do I face if convicted?
Under the Michigan Penal Code, shoplifters face varying degrees of punishment, based on the degree of the crime. First degree retail fraud is considered a felony and includes up to 5 years of prison and 5 years of probation. A second degree retail fraud conviction is regarded as a misdemeanor and can include up to 1 year of jail time and up to 2 years of probation. A third-degree retail fraud, also a misdemeanor, can carry up to 93 days in jail and up to 2 years of probation. For previous convictions and co-occurring criminal offenses, the accused is looking at even more severe consequences. Probation for a retail fraud conviction will include drug and alcohol testing (even if drugs and alcohol played no part in the offense), mental health therapy, an educational program, reporting to a probation officer, community service, and more. Although many defendants are sentenced to jail terms, incarceration is not mandatory for any retail fraud conviction. A top shoplifting defense attorney in Rochester Hills gives you the best chance of avoiding jail or prison.

The Retail Fraud Defense Team
With care and empathy, we personalize a defense strategy for each client. The defense lawyers with LEWIS & DICKSTEIN, P.L.L.C. have decades of experience successfully defending and protecting individuals charged with retail fraud and shoplifting in Rochester Hills, Michigan. For the best defense that Michigan has to offer, please contact the attorneys at LEWIS & DICKSTEIN, P.L.L.C, and we will take the time to speak with you, answer your questions, and address each of your concerns. We look forward to helping you!
Call us today at (248) 263-6800 for a free consultation or complete a Request for Assistance Form. We will contact you promptly and find a way to help you.
We will find a way to help you and, most importantly,
we are not afraid to win!