The 27th District Court in Wyandotte is located at 2015 Biddle Ave, Wyandotte, MI 48192
The 27th District Court has exclusive jurisdiction over matters occurring in Wyandotte and Riverview, Michigan.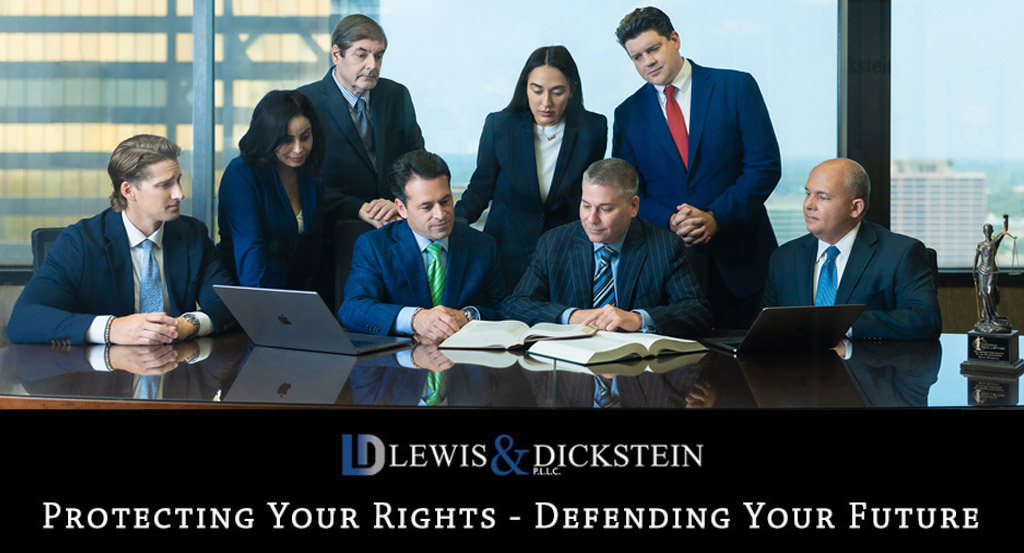 This court has a reputation for harsh justice and zealous prosecutors.
Wyandotte and Riverview defense attorneys and prosecutors know that the 27th District Court is notorious for harsh sentences and strict adherence to the law. Because prosecutors take advantage of the court's conservative predisposition, defense attorneys who are regularly successful understand that no stone can be left unturned in the protection and defense of clients facing misdemeanor and felony charges out of Woodhaven or Riverview.
Criminal Jurisdiction of the 27th District Court
Both felony and misdemeanor matters start in the District Court. Unless dismissed for lack of probable cause, felony charges are bound over to the Wayne County Circuit Court after a preliminary examination is either held or waived. The Wayne County Circuit Court holds all further court processings in felony matters. Misdemeanor cases, meaning cases punishable by a year or less in jail, are processed in the 27th District Court for Wyandotte and Riverview. Misdemeanor hearings include arraignment, pretrials, motion hearings, evidentiary hearings, plea hearings, trials, and sentencing. Felony charges carry a maximum possible sentence exceeding one year in the Wayne County Jail.
Bond is Set at Arraignment (Don't go without a lawyer!)
A person arrested for a felony or misdemeanor might be held in jail until a judge or magistrate sets bond at an arraignment is conducted in the 27th District Court for Wyandotte and Riverview. Posting a bond is a promise that the criminal defendant will appear in court when required and will refrain from activity prohibited by court order. There are four types of bonds.
Personal Recognizance Bond. When the court sets a personal recognizance bond, the defendant is released after making a promise to return to court when required. The defendant does not need to pay any money to the court or jail.
Cash Bond. A cash bond is a money deposit that guarantees that the defendant will return to court when required and follow the court's orders. When the judge sets the cash bond amount, the defendant (or someone on behalf of the defendant) must pay the bond's total bail amount before the jail releases the defendant.
Ten-Percent Bond. If the judge gives the defendant a 10% bond, the court will accept payment of ten percent of the full bail amount to guarantee that the defendant will appear as required and follow the court's orders. If the defendant does not appear or otherwise violates the bond, the court will require payment of the remaining ninety percent.
Surety Bond. The last type of bond is a surety bond. A surety bond is a promise made by an approved, licensed bondsman that the defendant will appear as required. A bondsman must prove to the court that they have sufficient financial resources to pay the full bail amount if the defendant does not appear as required.

Why hire an influential retained criminal defense attorney for the 27th District Court?
A criminal conviction has both direct and indirect consequences. The direct consequences are jail and probation. The indirect or collateral consequences are losing employment or inability to advance, damaged reputation, immigration issues, loss of civil rights (such as firearm possession), damaged credit, and more. A court-appointed lawyer or an average retained criminal defense lawyer will give you basic protection and defense. The defense lawyers with LEWIS & DICKSTEIN, P.L.L.C. take your representation to the next level. We use a unique team approach that has an unparalleled level of success for felony and misdemeanor clients in the 27th District Court for Wyandotte, Michigan. Walking into the courtroom with us at your side sends a clear message to the court and prosecution that you take your defense seriously. Our team will ensure that your rights are vigorously and fearlessly protected. When representing a client, we do everything possible to achieve the best possible result.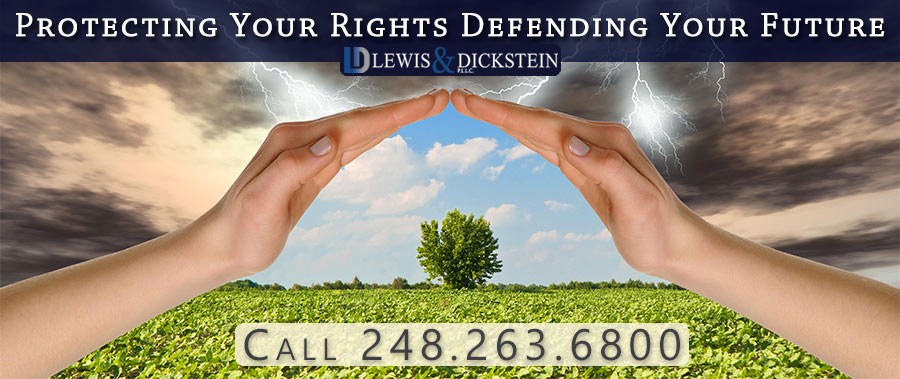 Your Best Defense Starts Here
The attorneys with LEWIS & DICKSTEIN, P.L.L.C. understand that money is valuable, and being trusted with a client's representation in the 27th District Court for Wyandotte and Riverview is an honor and a responsibility. If you hire us to protect and defend you or your loved one, we will treat our client and the case as a top priority. Having us by your side will give you the confidence that everything possible is being done to achieve the best possible result in your case, including getting all charges dismissed when possible.
In addition to jail and employment problems, a criminal conviction can result in jail, fines, loss of your driver's license, changes in child custody, civil lawsuits, damage to your reputation, deportation for non-U.S. citizens, and more. If you're looking for the most vigorous possible defense, call us today for a free consultation. Let us evaluate your felony or misdemeanor case in the 27th District Court for Wyandotte and work with you to develop the most effective defense you can get.
Call us today at (248) 263-6800 for a free consultation or complete an online Request for Assistance Form. We will contact you promptly and find a way to help you.
We will find a way to help you and, most importantly,
we are not afraid to win!