43rd District Court, Ferndale, Michigan
The 43rd District Court in Ferndale is located at 305 E 9 Mile Rd, Ferndale, MI 48220. The Court handles all traffic cases, including formal and informal hearings, trials, and parking violations.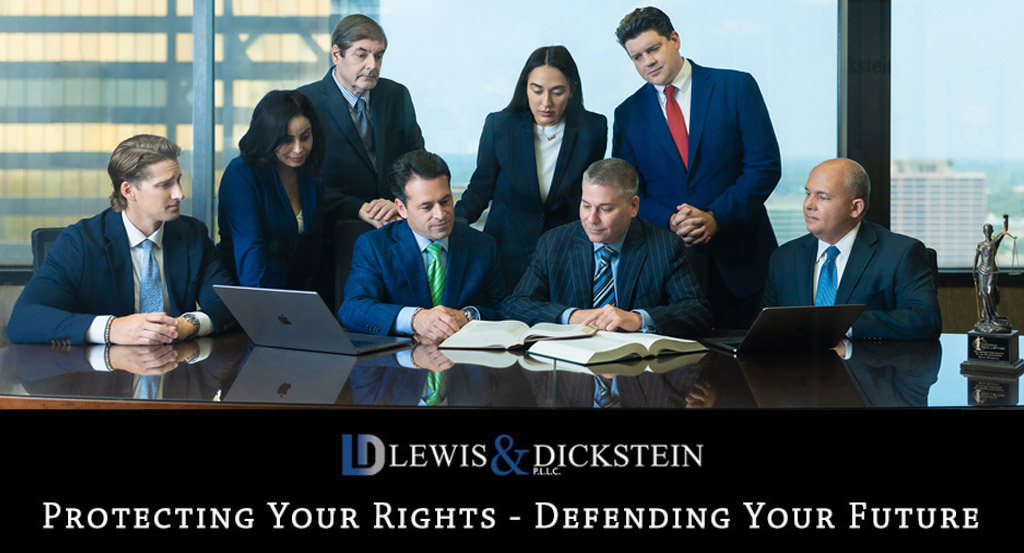 Ferndale District Court
In the criminal area, the district courts, such as the 43rd District Court in Ferndale, handle all arraignments, misdemeanor cases, the setting and acceptance of bail, bench and jury trials, sentencing, and preliminary examinations in felony cases. Courts in Oakland County are notoriously conservative. The Court is located at 305 E 9 Mile Rd., Ferndale, Michigan, 48220. The phone number is (248) 547-8700.
The District Court has exclusive jurisdiction over certain cases.
The district court hears civil infractions (like traffic tickets), minor civil cases, and criminal matters. The court has exclusive jurisdiction over misdemeanors, which are criminal offenses with a maximum possible sentence of one year or less in the Oakland County Jail. The court also handles the beginning stages of all felony matters, including arraignments, probable cause conferences, and preliminary examinations.
Civil Infractions/Traffic Violations
Civil litigation up to $25,000
Criminal misdemeanor offenses (adult only) punishable by a year's imprisonment
Landlord/Tenant disputes (e.g., evictions)
Preliminary examinations and arraignments for felony cases (adult only) punishable by more than one year
Misdemeanor Charges in the 43rd District Court in Ferndale
A misdemeanor in Michigan is an offense punishable by a maximum of 1 year or less in jail. A high-court misdemeanor carries a maximum sentence of up to 2 years in prison, and these charges are handled as if they were felonies. The Ferndale District Court has the power to place a defendant on probation for up to 2 years on a misdemeanor offense. Common terms and conditions of probation include:
monthly or weekly reporting,
court-ordered therapy,
educational programs,
GPS and alcohol tether,
house arrest,
restricted travel,
restricted rights to possess and use firearms,
community service,
drug and alcohol testing,
fines, costs, and supervision fees,
maintaining full-time employment or school, and more.
Hearings in misdemeanor cases include arraignments, pretrials, motions, evidentiary hearings, and trials. A trial can be with a jury or a judge without a jury (bench trial). Most cases in Ferndale are resolved with plea bargains and sentence agreements. Jury and Bench trials are relatively rare in this court.

Felony Charges in the Ferndale District Court
All felony cases start in a district court. The first hearing following the issuance of a complaint and warrant is an arraignment. The judge determines the amount of any bail or bond during the arraignment hearing. If the defendant cannot pay the amount of money ordered by the judge, they will remain in Oakland County Jail until the case is resolved. If the defendant can post bail, they are released on bond and must return to court for future court hearings.
Following the arraignment, the judge will schedule the felony charge for a Probable Cause Conference and a Preliminary Examination. At a Probable Cause Conference, the prosecutor and defense lawyer discuss the case and advise the judge if a Preliminary Examination will be needed. If not, the prosecutor and defendant must waive their respective right to hold a Preliminary Examination. Influential Oakland County defense lawyers will negotiate for a dismissal of charges or a misdemeanor plea bargain as an alternative to sending the case to felony court.
A Preliminary Examination is a hearing where the Ferndale District Court judge is required to determine if the prosecutor has sufficient evidence for the case to go to trial. The prosecutor must prove that there is probable cause to believe you committed a felony. If the Preliminary Examination is held, meaning the prosecutor calls witnesses and admits evidence, and the government fails to establish probable cause, the judge will dismiss the case. If the prosecution presents sufficient evidence, the case is "bound over" or sent to the Oakland County Circuit Court for further proceedings.
Bail and Bond in Ferndale, Michigan
A judge can order a personal bond, cash bond, surety bond, or a 10% bond. The differences in the bonds are as follows:
Personal – although the judge specifies an amount of money for a personal bond, no actual deposit of funds with the court is required (it is merely a promise to return to court),
Cash – meaning actual money or a cashier's check must be used to satisfy the total amount of the bond,
Surety – means that a bonds person can post the bond on behalf of the defendant, usually for a substantial, non-refundable fee, and
10% – meaning the defendant must pay 10% of the ordered amount of bail.
An order for bail or bond may require the defendant to remain in Michigan, get alcohol and drug tested, not possess firearms, refrain from using electronic devices (like computers and phones), and more.
If a defendant does not appear in court for a scheduled hearing or violates a bond term, the judge may forfeit the bond and issue a warrant for the defendant's arrest. If the bond were personal or a 10% bond, the judge would order the defendant to pay the total amount of the bond.
Typical Cases in the Ferndale District Court:
OWI, DUI, OWPD, and OWVI
Retail Fraud
Assault and Battery
Domestic Violence
Driving on a Suspended License
Disturbing the Peace
Trespassing
Theft Crimes, such as Retail Fraud, Larceny, and Embezzlement
Weapons Crimes, such as Felonious Assault, Felon in Possession of a Firearm, and Felony Firearm
Drug Crimes, such as Possession, Distribution (sales), Conspiracy, and Manufacture
Violation of Probation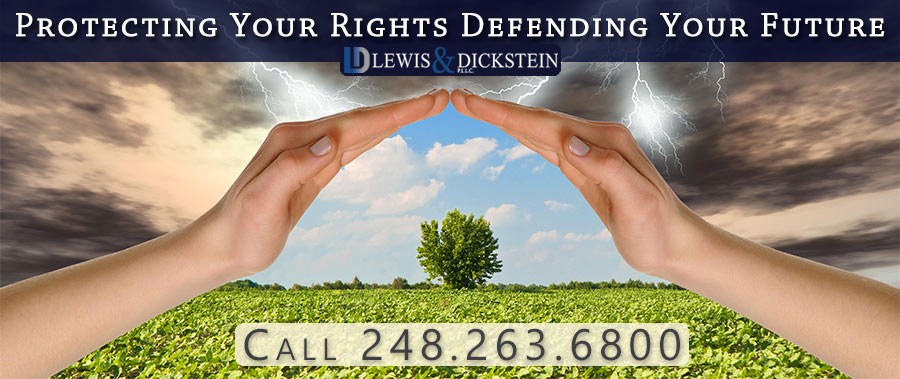 Your Best Defense Starts Here
If you face misdemeanor or felony charges in Ferndale, you undoubtedly want an attorney who will faithfully and fearlessly fight to protect and defend you. At LEWIS & DICKSTEIN, P.L.L.C., we use a unique team approach that has consistently enabled us to achieve results that are unattainable by many other lawyers. We will stop at nothing to achieve the best possible outcome, including a dismissal of all charges when possible. If you call us for a free consultation, we will take the time to talk with you, answer all your questions, and address your concerns. Together, we will craft a winning defense strategy.
Call us today at (248) 263-6800 for a free consultation or complete a Request for Assistance Form. We will contact you promptly and find a way to help you.
We will find a way to help you and, most importantly,
we are not afraid to win!