When choosing an attorney to see you through shoplifting charges, you should prioritize experience and track record. Shoplifting is known in Michigan as Retail Fraud.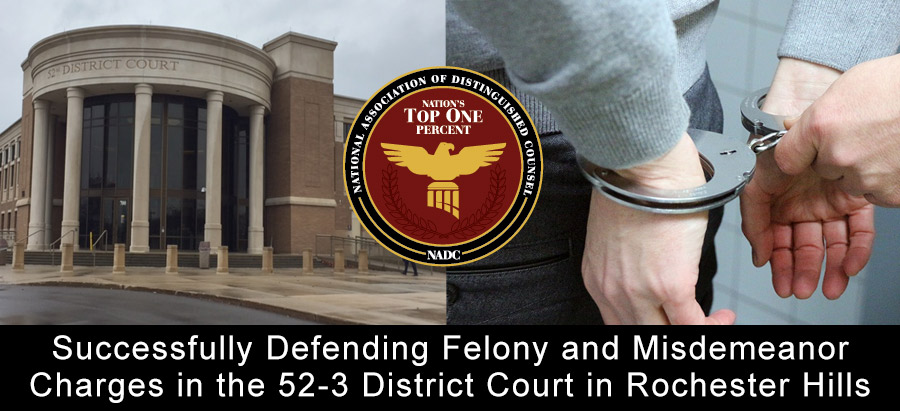 If you are in need of reputable, aggressive, and trustworthy legal representation in the State of Michigan, your best choice is LEWIS & DICKSTEIN P.L.L.C. Offering the very best shoplifting defense in Rochester Hills, Michigan, you will be hard pressed to find another law firm that can offer the time, attention, reputation and effectiveness that we do. We employ a variety of strategies to protect our clients, fighting for a lesser sentence and dropped charges. Our attorneys have been nationally recognized for our success in successfully representing clients who have stood in your similar situation. We have a well-known and highly regarded track-record for getting these charges dismissed.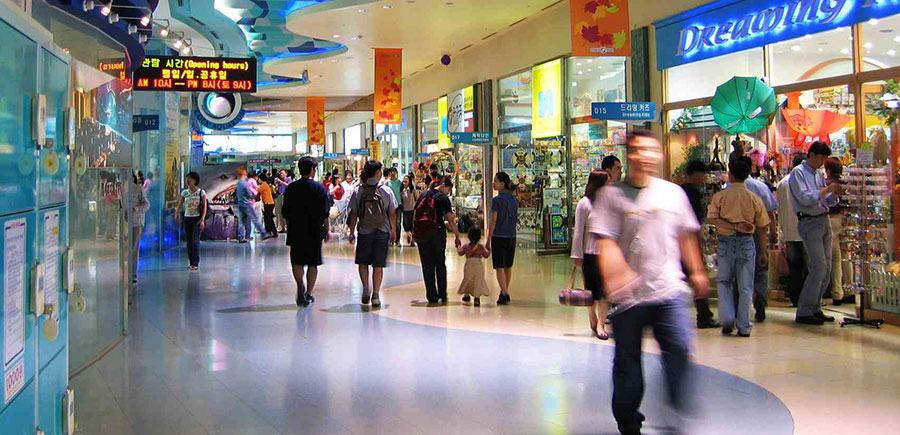 Does my behavior constitute shoplifting?
Many of us narrowly define shoplifting or retail fraud as stealing items from a retail store by hiding them in our bags or under clothing. The crime of shoplifting encompasses much more. The term also includes switching price tags to pay less for an item, returning stolen goods in exchange for cash, and using children to steal on your behalf. While it may not seem like an egregious crime, shoplifting leads to criminal prosecution and can result in jail time. In many cases, we see clients charged with retail fraud for leaving a store without realizing they were in possession of store property. These types of misunderstandings are common; however, the security personnel at the stores rarely accept even legitimate explanations and just assume the worst. The Retail Fraud Defense Team with LEWIS & DICKSTEIN, P.L.L.C. can help give your voice the credibility necessary for you to be heard.
Why do I need to hire an attorney?

Many first time offenders wrongly assume that their first offense will be met with leniency from the court. Retail fraud, also known as shoplifting, is taken seriously in the State of Michigan and we do not recommend facing charges with court-appointed or inexperienced lawyers or with lawyers who handle multiple areas of the law. You need a specialist to obtain the best possible result! With LEWIS & DICKSTEIN P.L.L.C. representing you, we will get an accurate and detail account of what happened, finding weak spots in the prosecution's case to support a lesser punishment or dropped charges all together. Using police reports, witness statements, audio and video records and sometimes experts, a seasoned attorney knows how to strategize a defense that will clear your name, keep you out of jail and potentially keep a conviction off your record.
The best shoplifting defense in Rochester Hills, Michigan
You need an attorney who is experienced and well versed enough in law to find holes in your charges and to identify moments in the legal process where your rights may have been violated. In situations where the infringement of your rights cannot be proven, LEWIS & DICKSTEIN P.L.L.C. can fight for reduce sentencing options. A criminal conviction carries with it steep consequence, jeopardizing future employment and a black stain on your legal record. Often times, these consequences can be avoided. For the best shoplifting defense in Rochester Hills, Michigan, look no further than LEWIS & DICKSTEIN P.L.L.C. Call us today at (248) 263-6800 or complete a Request for Assistance Form and one of our highly experienced lawyers will contact you.

"We will find a way to
help you and, most importantly,
we are not afraid to win!"
– LEWIS & DICKSTEIN, P.L.L.C.