A Criminal Conviction Can Be Life-Changing
Defendant's facing criminal charges in the 52-3 District Court in Rochester Hills will face some of the toughest judges and prosecutors in the state of Michigan. Our lawyers never back down and will do whatever it takes to obtain the best possible result.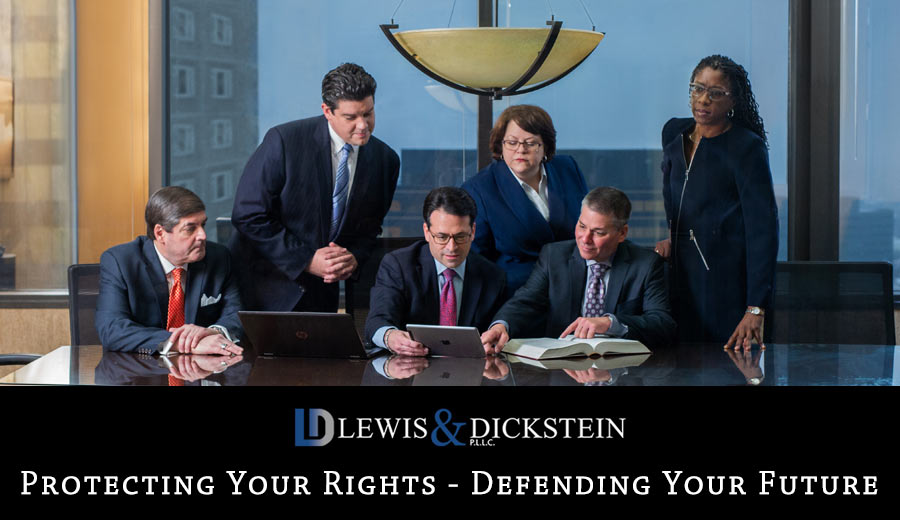 "What do I do if I'm charged in the Rochester Hills District Court?"
In addition to jail and employment problems, a criminal conviction can result in loss of your driver license, changes in child custody, civil lawsuits, damage to your reputation, and more. We know that you want someone who will represent you like they would their own family member. This is the type of care and dedication you will get from Lewis & Dickstein.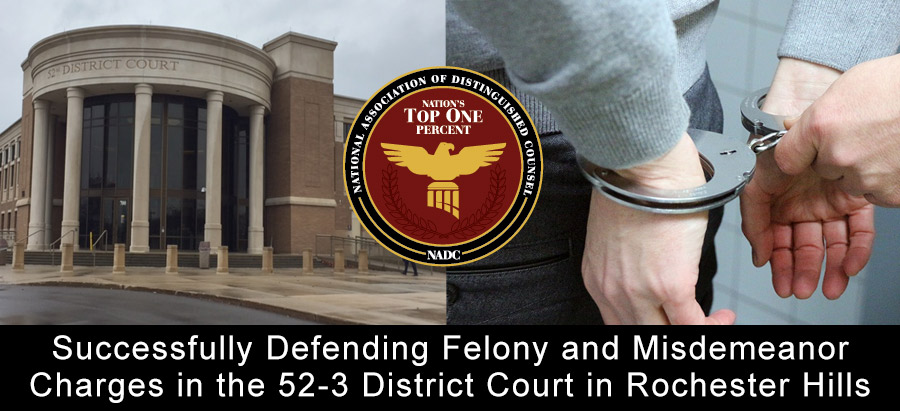 You want a reasonable and affordable, yet highly experienced and effective defense lawyer.
At LEWIS & DICKSTEIN, P.L.L.C., we understand that money is valuable and anything you spend on legal fees is less that you can save and use for your family. By the same token, we also understand that having expert criminal defense representation and doing what is necessary to help you get the best possible result is a valuable investment.
You deserve a defense lawyer that charges a reasonable fee for exceptional service and legal work. It is reasonable to look for a good value but do not trust your fate to a lawyer just because he is the lowest bidder.
The Defense Team for Rochester Hills District Court With an Unparalleled Track Record of Success
When we are retained to represent a client in Rochester Hills, we know the stakes are high and there is no room for error. Our Defense Team utilizes a unique and highly effective team approach. When you hire one of the defense lawyers at LEWIS & DICKSTEIN, P.L.L.C. you get the combined talent, reputation, and influence of every lawyer in the firm. We collaborate on every case, so you get the benefit of multiple lawyers working together to achieve the best possible result for you.
If you are in need of assistance from a highly experienced, aggressive and effective Michigan Criminal Attorney, please call us and we will find a way to help you.
Call us today at (248) 263-6800 for a free consultation, or complete a Request for Assistance Form and we will contact you promptly.
We will find a way to help you and, most importantly,
we are not afraid to win!