Unfortunately, many individuals are quick to cast judgment in domestic violence cases. The attorneys with LEWIS & DICKSTEIN, P.L.L.C. have represented countless individuals facing domestic violence charges over the last several decades and realize that there are many sides to one single story. With our in-depth knowledge of Michigan law and years of experience representing clients facing similar charges, we will work to drop domestic violence charges.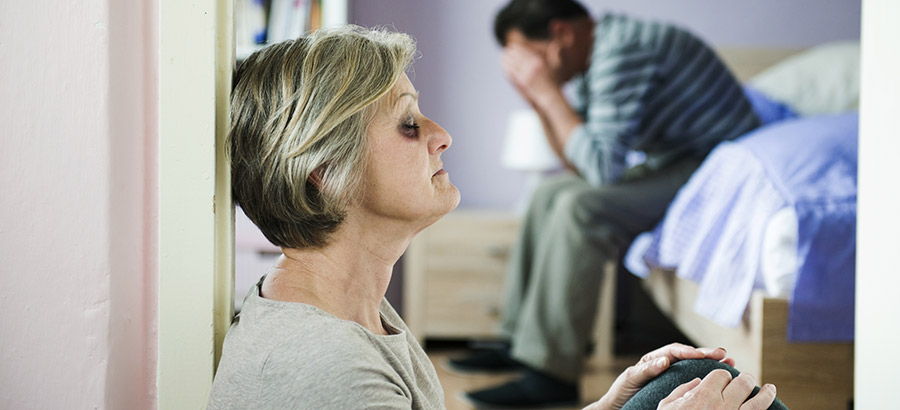 Self-Defense and Different Versions of Truth
The state of Michigan defines domestic violence as a pattern of behavior that involves one member of the household using physical, sexual, and emotional abuse to control another person against another family member. While we most often hear about domestic violence in cases of husband acting out against a wife, Michigan law extends to include any member of the family harming another. Kidnapping, attempted murder, extortion, assault, and arson all fall under the umbrella of domestic violence. Because the definition is so broad, there is much room for interpretation, and too often individuals falsely accuse an innocent partner or family member.
LEWIS & DICKSTEIN, P.L.L.C. has represented countless clients facing domestic violence charges based off of accusations that have been exaggerated or that have been completely fabricated. We exhaust all of our resources to make sure these charges are dropped altogether or resolved in a way that does not significantly impact our client's lives, careers and reputations.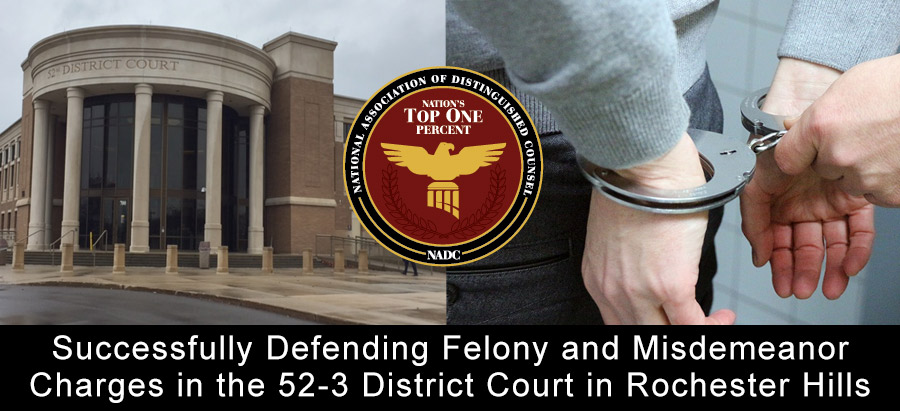 Jail Time and Fines Do Not Help Individuals Heal or Rehabilitate
Clients who have engaged in destructive behaviors almost always have done so because of underlying issues they have not yet addressed. After a plea or conviction, courts will mandate extensive anger management or other counseling that is not effective. These programs are also quite expensive, and the accused is required to pay for the program. In most cases, we can help clients find a less expensive, shorter and more effective program that the court will accept, if therapy is necessary. We firmly believe that jail and prison time do not help families heal from the effects of domestic violence. For this reason, we fight tirelessly to protect our clients' freedom and help them progress.
District Court in Rochester Hills, Michigan
The 52nd District Court, 3rd Division located in the City of Rochester Hills, serves the following communities:
Addison Township
Auburn Hills
Lake Angelus
Oakland Township
Orion Township
Oxford Township
Rochester
Rochester Hills
Village of Lake Orion
Village of Leonard
Village of Oxford
Choose a Seasoned Domestic Violence Attorney
The team of domestic violence defense lawyers with LEWIS & DICKSTEIN, P.L.L.C. have represented countless individuals in the 52-3 District Court and have positive relationships with the judges and prosecutors in this court.
Too many individuals do not understand how a top criminal defense attorney can make the difference between an average outcome and an extraordinary outcome. Hiring an experienced legal team could make the difference between a conviction and jail time versus freedom or a dismissal.
Call us today at (248) 263-6800 for a free consultation or complete a Request for Assistance Form and we will promptly contact you.

"We will find a way to
help you and, most importantly,
we are not afraid to win!"
– LEWIS & DICKSTEIN, P.L.L.C.