Gun Right Restoration in Michigan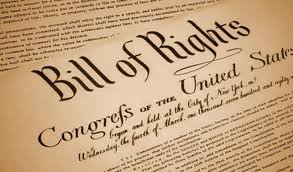 In the recent case of Tyler v Hillsdale County Sheriff's Department, the 6th Circuit Court of Appeals determined that a person who had been involuntarily hospitalized in a mental hospital many years ago can get his gun rights restored.
Federal law provides that a person who had been found "mentally defective" or "who had been committed to a mental institution" cannot possess a firearm.  Congress had established a relief from disability program, but unfunded it shortly thereafter with instructions for the states to begin their own programs and the federal government would give money to assist the states in doing so.  Many states did start a program, Michigan did not.
2nd Ammendment – Right to Have a Firearm
In discussing the existence of the relief from disability program the Court determined that Congress must have decided that some of the people previously committed to a mental institution were not sufficiently dangerous that it was necessary to deprive them of their 2nd Amendment right to have a firearm.
Let us Help with Your Restoration of Your Gun Rights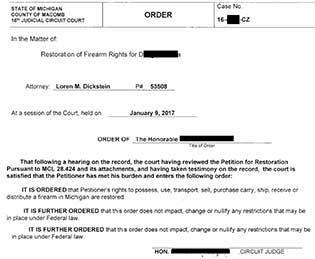 The Court did not think that Mr. Tyler should be prohibited from owning a firearm just because Michigan had failed to adopt the relief from disability program.  It decided that Mr. Tyler's disability was minor and many years ago and he had made a sufficient showing that he is not dangerous to himself or others.  This case will likely be appealed to the United States Supreme Court.
The attorneys at Lewis & Dickstein, P.L.L.C. have focused on the 2nd Amendment right to bear arms.
Attorney Fees
Every case is different and attorney fees can vary from case-to-case.  As a general guideline, LEWIS & DICKSTEIN, P.L.L.C. requires a retainer of $3,500.00 on a gun rights restoration case.  If this amount is within your budget, please call us at (248) 263-6800 for a free consultation or complete a Request for Assistance Form and we will promptly contact you.