LEWIS & DICKSTEIN, P.L.L.C. WINS ANOTHER TREMENDOUS VICTORY
For decades, the attorneys at LEWIS & DICKSTEIN, P.L.L.C. have fought for their clients throughout Michigan. Recently, a man i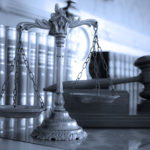 n Bloomfield Hills was charged with an assaultive crime for allegedly pointing a firearm at another person during a road rage incident. The man proclaimed his innocence but Oakland County prosecutors brought criminal charges. The man did the right thing; he hired LEWIS & DICKSTEIN, P.L.L.C. We took the case and were not satisfied until JUSTICE WAS SERVED.
After a two-day jury trial in the 48th District Court in Bloomfield Hills, one of the firm's senior trial attorneys convinced the jury to acquit the man and find him: NOT GUILTY! We saved the man's job, his life, his liberty, and the well-being of his family.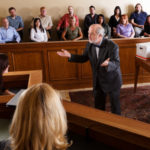 If you or someone you know has been charged with a crime, you need criminal defense attorneys with experience, knowledge, and skill. Call one of the lawyers at LEWIS & DICKSTEIN, P.L.L.C at (248) 263-6800 or complete a Request for Assistance Form so we can go over your situation and discuss your options. Before criminal charges destroy your life, talk to a defense attorney who will FIGHT FOR YOU!