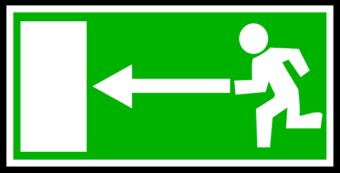 Macomb County Circuit Court which is located in Mt. Clemens was evacuated on the afternoon of May 9, 2011 after a report of a bomb in the building was called into the clerk's office
The caller claimed that there was a bomb in the building and indicated that everyone should get out of the courthouse. After searching the building, the Macomb County Sheriff reported that no bomb has been found. The building remains evacuated until it is cleared by bomb-sniffing dogs from the sheriff's office and Michigan State Police.
Law enforcement is now working to identify the caller.
False report of a bomb is a felony, punishable by a maximum of 4 years in prison and up to a $2,000.00 fine plus costs.
If you still have questions for a Michigan criminal defense attorney, feel free to call LEWIS & DICKSTEIN, P.L.L.C. for a free consultation
and confidential case evaluation. Please call us at (248) 263-6800 or complete a Request for Assistance Form and a highly experienced criminal defense lawyer will promptly contact you.