Washtenaw County Circuit Court in Michigan
The 22nd Circuit Court serves 28 cities, townships, and villages. The Court has jurisdiction over felony cases, civil lawsuits, Personal Protection Orders, family law matters, probate, and child abuse, neglect, and delinquency cases.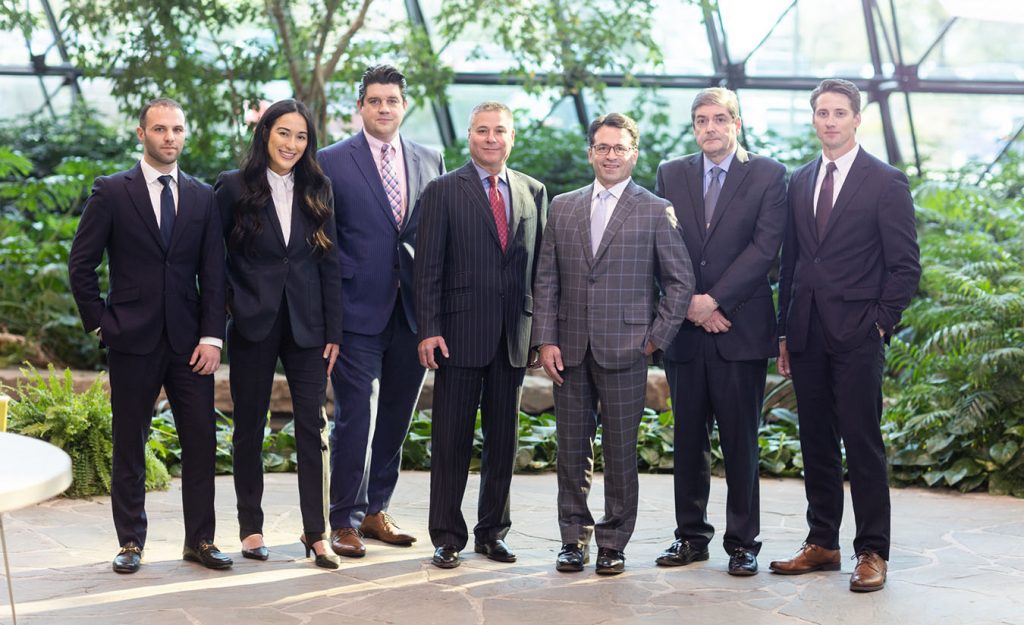 What You Need to Know About the Washtenaw County Circuit Court
The Washtenaw County Circuit Court is located at 101 E. Huron Street, P.O. Box 8645, Ann Arbor, MI 48107-8645. The Court's phone number is 734-222-3270. Seven full-time judges preside over various legal matters, including felony criminal cases, civil lawsuits, PPOs, divorce and other family law matters, probate, child abuse, neglect, and delinquency.
In addition to the Court's trial-level work, the Circuit Court also has jurisdiction over district court appeals and appeals from administrative agencies, such as the Michigan Department of State's Drivers Assessment and Appeal Division. The district courts within the circuit court's jurisdiction include the 14A, 14B, and 15th District Courts.
Felony Charges
Criminal acts classified as felonies carry a maximum jail or prison sentence of more than a year. The county prosecutor authorizes these charges. The prosecutor files the charges at the court services office housed in the Washtenaw County Service Center. Felony preliminary exams take place at the Service Center, while bound over felony cases transfer to the Circuit Court in downtown Ann Arbor. Although felony matters originate in district court, they are eventually sent to the Circuit Court if the defense lawyer cannot negotiate a district court settlement or persuade the judge or prosecutor to dismiss charges.
Bail Bond Information
Most criminal defendants are free on bail or bond pending the conclusion of their cases. The various bond types include:
Because all felony matters originate in the district courts, the defendant, or someone on their behalf, posts bond or bail before the case gets to the Washtenaw County Circuit Court. There are limited circumstances when a circuit court judge sets bail or bond, such as when a defendant fails to appear for a scheduled court hearing or a bond or probation violation. If the bond is in the defendant's name, the Court deducts court costs, fees, and restitution from the deposited funds at the end of the case and returns the balance. If the bond is in the name of a third party, the Court returns it to that person following a dismissal of the charges or sentencing. If the defendant posts a 10% bond, the Court returns only 90% of the amount deposited with the court or jail for bail.
What can be done if the defendant's bond is too high to post? A skilled defense attorney can file a Motion for Reduction in Bond or a Motion to Modify Bond. In most cases, there is no reason a defendant should remain in custody. A compelling argument can persuade a judge to lower a defendant's bond to an affordable amount.

Court-Appointed Attorneys vs. Retained Defense Attorneys
The judge will appoint counsel for indigent or partially indigent defendants in criminal proceedings. At their initial court appearance, people who have been detained and charged with a crime have the chance to request court-appointed legal representation. To be eligible for court-assigned counsel, a person must meet basic qualifications. At the conclusion of their case, defendants must pay back the costs of court-appointed counsel.
Most court-appointed attorneys provide basic-level protection of their client's rights. Unfortunately, the defendant does not get to choose their appointed attorney or switch if they are dissatisfied with their representation. The only way to have a choice of the best Washtenaw County criminal defense attorney for any particular defendant is to hire privately retained defense counsel. A top retained defense lawyer ensures excellent communication, proactive strategy, sufficient resources, experience, a specialized practice, and the ultimate level of protection. Defendants seeking the highest possible level of defense can hire a criminal defense law firm where they benefit from a team of attorneys collaborating to assist them.
Washtenaw County Probation Department
The probation department in Washtenaw County is responsible for overseeing the supervision of defendants placed on probation. Additionally, probation officers conduct presentence interviews with convicted defendants before their sentencing hearings. The probation department's office is on the lower level of the downtown courthouse building, room B-25. If a defendant violates the terms or conditions of their probation, a probation officer files a Probation Violation Petition with the sentencing judge. If convicted of a probation violation in Washtenaw County, a defendant faces a jail or prison sentence up to the original offense's maximum penalty. Incarceration is not mandatory for violation of probation, and the defendant is entitled to legal representation. A defense attorney can either seek an acquittal of the allegations or, if the defendant is guilty, a lenient, non-punitive sentence, such as a fine, continued probation, community service, etc.
Expungement in the Washtenaw County Circuit Court
Under Michigan law, someone can file a Motion to Set Aside Conviction, commonly known as an Expungement Motion, on up to three (3) felonies and unlimited misdemeanors. There are various limitations on expungement eligibility, such as capital offenses, multiple assaultive convictions, serious misdemeanors, repeat or severe OWI convictions, and more. To persuade a Washtenaw County Circuit Court judge to expunge a conviction, the defendant must prove (1) that they are rehabilitated and (2) that setting aside the conviction is in the public's best interest. If the judge denies the motion, the defendant must wait three (3) years before trying again. Once an expungement motion is denied, getting a judge to change their mind can be nearly impossible. The best hope of success in the 22nd Circuit Court is to work with an experienced expungement attorney with a successful track record. A seasoned defense lawyer will know how to complete the necessary court documents, file an extraordinary brief in support of the motion, and know precisely what to say to give their client the best odds of success.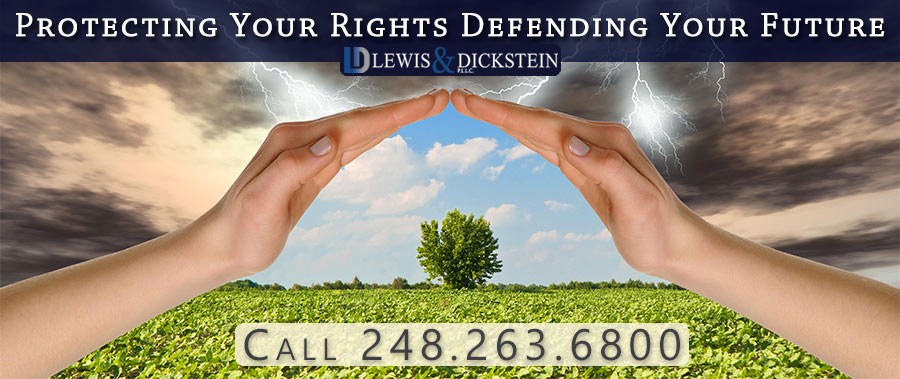 Defense Attorneys for Washtenaw County
The defense attorneys with LEWIS & DICKSTEIN, P.L.L.C. have decades of experience successfully defending clients on felony and misdemeanor charges in the Washtenaw County Circuit Court and the various district courts. We offer the highest possible level of service, protection, and defense by utilizing a unique, highly effective team approach. Our Washtenaw County criminal defense attorneys join forces and collaborate on cases for the benefit of our clients. As judges and prosecutors know, when one of our attorneys walks into the courtroom, all of our collective reputations, skill, and effort walk in as well. If there is a way to help you, and there always is, we will make it happen. Please call us for a free consultation so we can talk with you and help you determine your best options for legal representation.
Call us today at (248) 263-6800 for a free consultation or complete a Request for Assistance Form. We will contact you promptly and find a way to help you.
We will find a way to help you and, most importantly,
we are not afraid to win!

The Cities, Townships, Villages, and Other Municipalities Under the Jurisdiction of the Washtenaw County Circuit Court:
City of Ann Arbor
City of Chelsea
City of Dexter
City of Milan
City of Saline
City of Ypsilanti
Village of Manchester
Barton Hills Village
Ann Arbor Township
Augusta Township
Bridgewater Township
Dexter Township
Freedom Township
Lima Township
Lodi Township
Lyndon Township
Manchester Township
Northfield Township
Pittsfield Township
Salem Township
Saline Township
Scio Township
Sharon Township
Superior Township
Sylvan Township
Webster Township
York Township
Ypsilanti Township
Common Washtenaw County Felony Charges
Violent Crimes
White Collar Crimes
Murder
Homicide
Manslaughter
Assault and Battery
Child Abuse
Stalking
Retail Fraud/Shoplifting
Sex Crimes
Rape (Criminal Sexual Conduct)
Child Molestation
Theft
Expungements
Burglary
Robbery
Domestic Violence
Drug Crimes
Narcotics
Sales/Possession of Drugs
Spousal Abuse
DUI/OWI/Operating While Intoxicated Third Offense
Weapons Charge
And many more