Top Defense Lawyers for the Shelby Township District Court
If you face felony or misdemeanor accusations in the Shelby Township District Court, you will want the most experienced, effective, and zealous lawyer you can get. We know the stakes are high, and there is no room for error.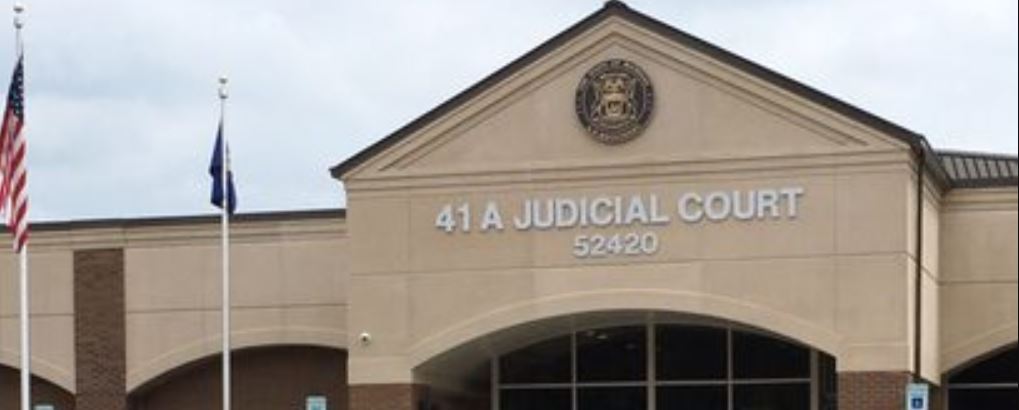 41A District Court in Shelby Township
The Shelby Township 41A District Court in Macomb County has relocated. The address is 52420 Van Dyke Ave, Shelby Charter Twp., MI 48316. You can reach the court at (586) 739-7325. The 41A District Court serves Shelby and Macomb townships and the city of Utica. The attorneys with LEWIS & DICKSTEIN, P.L.L.C. are highly-regarded as top defense lawyers for Shelby Township's district court.
In addition to OWI (Operating While Intoxicated), Retail Fraud, Possession of Drugs, Domestic Violence, and other misdemeanors, the 41A Sterling Heights District Court and the 41A Shelby Township District Court also handle traffic tickets, traffic misdemeanors, arraignments, and felony preliminary examinations.
History of the 41A District Court
The 41A District Court in Shelby Township, Michigan, was established in response to the area's increasing population and legal needs. Founded to serve the growing community of Shelby Township, the court has played a pivotal role in providing residents with accessible and efficient justice since its inception. Over the years, the court has witnessed significant developments in its infrastructure, technology, and legal practices, ensuring that it keeps pace with the changing demands of the community it serves.

Proven, Unparalleled Track Record for Successfully Defending Against Criminal Charges in Shelby Township
At LEWIS & DICKSTEIN, P.L.L.C., we believe every client deserves personalized attention and an unwavering commitment to their case. That's why we have perfected our unique team approach, which ensures that you benefit from the collective expertise of our seasoned attorneys. With a deep understanding of the intricacies of criminal law in Michigan, our legal dream team leaves no stone unturned to deliver extraordinary results.
Each member of our exceptional legal team brings a diverse skill set, extensive experience, and a relentless passion for justice. When you choose LEWIS & DICKSTEIN, P.L.L.C., you gain access to a powerhouse team with a proven track record of success in the 41A District Court in Shelby Township. Our formidable defense strategies have secured countless victories for our clients facing even the most complex charges. Trust us to fight fiercely for your rights, relentlessly challenging the prosecution's case to protect your reputation and future.
Don't let legal challenges define your future. Take charge of your life with the unparalleled defense of LEWIS & DICKSTEIN, P.L.L.C.
Keys to a Successful Defense in the 41A District Court
Successfully defending felony or misdemeanor charges in Shelby Township requires strategic planning, legal expertise, and effective communication. Here are some key elements that can contribute to a robust criminal defense:
Experienced Criminal Defense Attorney: Hiring an experienced criminal defense attorney, such as those with LEWIS & DICKSTEIN, P.L.L.C., who have extensive experience winning felony and misdemeanor cases, is crucial. Look for an attorney with a deep understanding of Michigan's criminal laws, 41A District Court's procedures, and a proven track record of successful defense cases.
Thorough Investigation: A strong defense begins with thoroughly investigating the charges, evidence, and circumstances surrounding the case. The defense attorney should gather all available information, interview witnesses, review police reports, and explore potential defenses.
Legal Strategies and Defenses: A skilled defense attorney will develop effective legal strategies tailored to the specific case. This could include challenging the admissibility of evidence, asserting affirmative defenses, or identifying constitutional violations.
Negotiation Skills: In some cases, negotiating with prosecutors may lead to reduced charges or alternative sentencing options. A defense attorney with excellent negotiation skills can advocate on behalf of the defendant to achieve the best possible outcome.
Courtroom Presence: A strong courtroom presence in the 41A District Court is essential during hearings and, if necessary, a trial. A confident and persuasive defense attorney can present evidence, cross-examine witnesses, and deliver compelling arguments to the judge or jury.
Client-Centered Advocacy: Understanding the client's needs and concerns is paramount to building an effective defense. A defense attorney should maintain open communication with the client, keep them informed throughout the legal process, and consider their input when crafting defense strategies.
Preparation and Diligence: A successful defense requires meticulous preparation and attention to detail. Top Shelby Township defense lawyers must be diligent in gathering evidence, researching legal precedents, and staying up-to-date with any changes in the law.
Expert Witnesses: Depending on the case's complexity, expert witnesses can provide valuable insights and testimony to support the defense's arguments. Engaging expert witnesses can strengthen the defense's position.
Understanding Sentencing Options: Knowledge of the sentencing guidelines and procedures and alternative sentencing options is essential for negotiating favorable plea deals or advocating for leniency during sentencing.
Appeals Process: In case of an unfavorable outcome, an effective criminal defense attorney should be prepared to explore the appeals process to challenge any legal errors or unjust verdicts.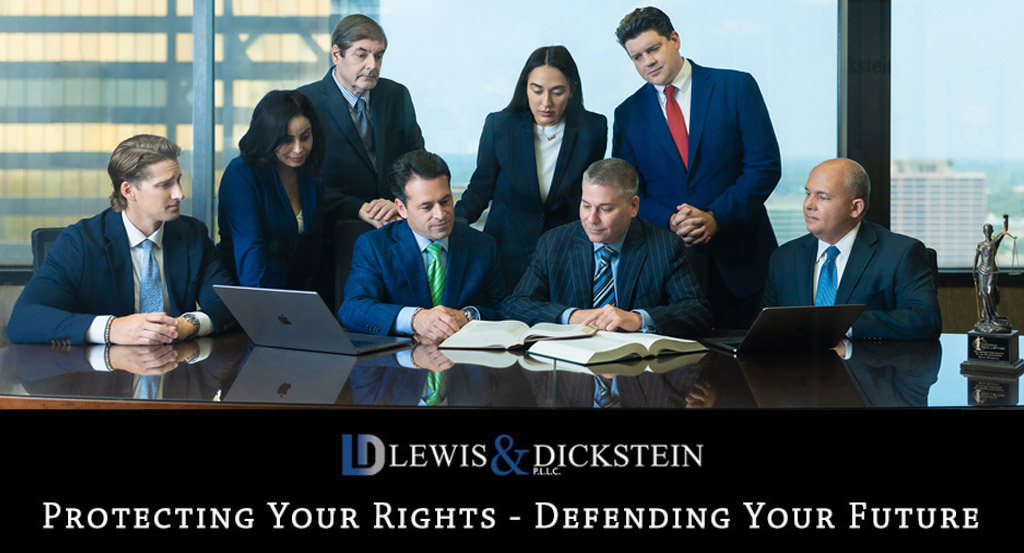 Macomb County Criminal Defense, Including Shelby Township
The top Shelby Township defense lawyers with LEWIS & DICKSTEIN, P.L.L.C. have been successfully defending and protecting clients in the 41A District Courts in Shelby Township and Sterling Heights for decades. We are well-known to the judges and prosecutors, and our lawyers have a well-known reputation for being prepared, effective, and tenacious in protecting our client's rights. If you want to talk to a stellar defense lawyer about your case and the options available, call us for a free consultation. We will take the time to speak with you, answer your questions, and address your concerns. We will find a way to help you.
Call us today at (248) 263-6800 for a free consultation or complete a Request for Assistance Form. We will contact you promptly and find a way to help you.
We will find a way to help you and, most importantly,
we are not afraid to win!

Macomb County's Most Common Felony Charges
The most common felony charges in Macomb County District Courts, including the Shelby Township District Court and the Sterling Heights District Court, include but are not limited to:
OWI Third Offense
Felonious Assault
Resisting and Obstructing the Police
Fleeing and Eluding
Retail Fraud First Degree
Embezzlement
Uttering and Publishing
Possession of a Stolen Financial Transaction Device (FTD)
Criminal Sexual Conduct
Domestic Violence 3rd Offense
Possession with Intent to Deliver a Controlled Substance
Armed Robbery and Unarmed Robbery
Malicious Destruction of Property
Breaking and Entering
Home Invasion