Top Defense Lawyers for the Shelby Township District Court
If you face felony or misdemeanor accusations in the Shelby Township District Court, you will want the most experienced, effective, and zealous lawyer you can get. We know the stakes are high and that there is no room for error.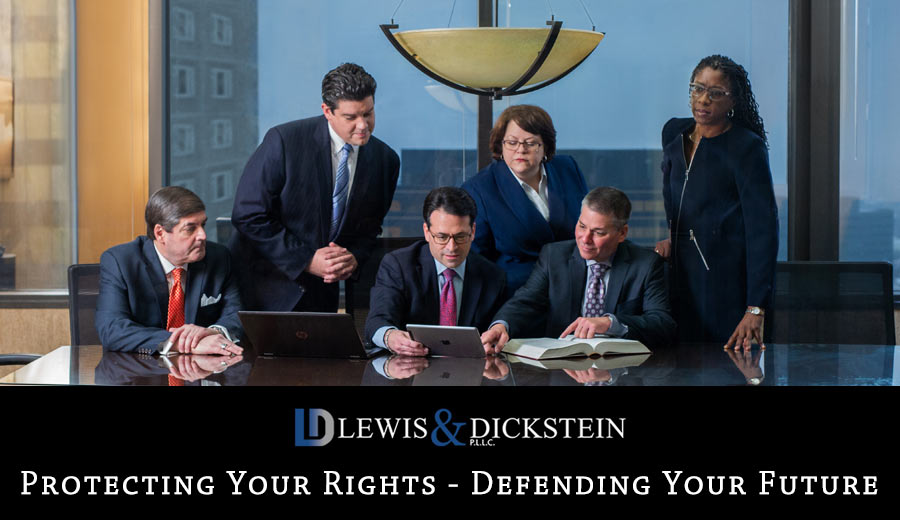 41A District Court in Shelby Township
The Shelby Township 41A District Court in Macomb County has relocated. The address is 52420 Van Dyke Ave, Shelby Charter Twp, MI 48316. You can reach the court at (586) 739-7325. The 41A District Court serves Shelby and Macomb townships as well as the city of Utica.
In addition to OWI (Operating While Intoxicated), Retail Fraud, Possession of Marijuana, Domestic Violence, and other misdemeanors, the 41A Sterling Heights District Court and the 41A Shelby Township District Court also handles traffic tickets, traffic misdemeanors, arraignments, and felony preliminary examinations.
Macomb County Criminal Defense, Including Shelby Township
The attorneys with LEWIS & DICKSTEIN, P.L.L.C. have been successfully defending and protecting clients in the 41A District Courts in Shelby Township and Sterling Heights for decades. We are well known to the judges and prosecutors, and our lawyers have a well-known reputation for being prepared, effective, and tenacious in the protection of our clients' rights. If you would like to talk to a stellar defense lawyer about your case and what options are available, call us for a free consultation. We will take the time to talk with you, answer your questions, and address each of your concerns. We will find a way to help you.
Call us today at (248) 263-6800 for a free consultation, or complete a Request for Assistance Form and we will contact you promptly.
We will find a way to help you and, most importantly,
we are not afraid to win!

Macomb County's Most Common Felony Charges
The most common felony charges in Macomb County District Courts, including the Shelby Township District Court and the Sterling Heights District Court, include but are not limited to:
OWI Third Offense
Felonious Assault
Resisting and Obstructing the Police
Fleeing and Eluding
Retail Fraud First Degree
Embezzlement
Uttering and Publishing
Possession of a Stolen Financial Transaction Device (FTD)
Criminal Sexual Conduct
Domestic Violence 3rd Offense
Possession with Intent to Deliver a Controlled Substance
Armed Robbery and Unarmed Robbery
Malicious Destruction of Property
Breaking and Entering
Home Invasion
The District Courts in Macomb County Include:
37th District Court – Warren District Court
38th District Court – Eastpointe District Court
39th District Court – Roseville District Court and Fraser District Court
40th District Court – St. Clair Shores District Court
41A District Court – Shelby Township District Court and Sterling Heights District Court
41B District Court – Mt. Clemens District Court, Clinton Township District Court, and Harrison Township District Court
41-1 District Court – Cites of Memphis & Richmond, Townships of Bruce, Washington, Armada, Ray and Richmond, Villages of Romeo and Armada
42-2 District Court – City of New Baltimore, Townships of Lenox and Chesterfield, Village of New Haven