Relocation of the 41A District Court
The planned relocation of the 41A District Court in Macomb County is cancelled. Macomb Township officials had backed the move but recently withdrew support after expressing frustration with lack of progress and planning.Large court house
The 41A District Court serves Shelby and Macomb townships as well as the city of Utica. More than a year ago, Macomb Township officials invited the Shelby Township division of the court to relocate to the government complex near 25 Mile and Broughton roads.
In addition to OWI (Operating While Intoxicated), Retail Fraud, Possession of Marijuana, Domestic Violence and other misdemeanors, the 41A Sterling Heights District Court and the 41A Shelby Township District Court also handles traffic tickets, traffic misdemeanors, arraignments and felony preliminary examinations.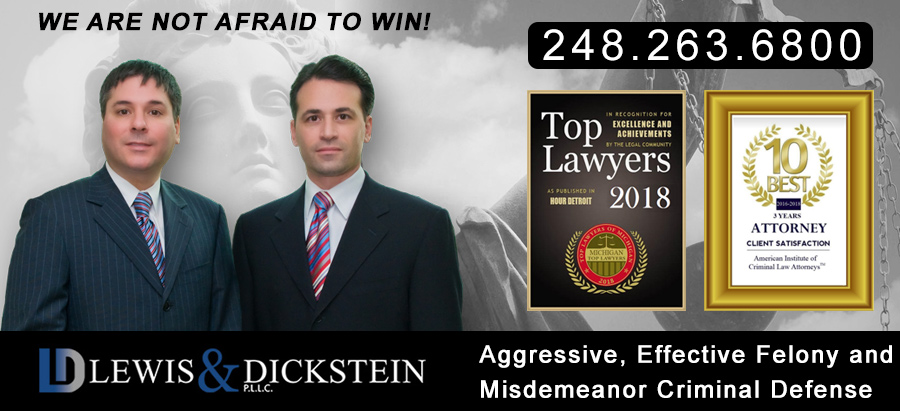 Macomb County's Most Common Felony Charges
The most common felony charges in Macomb County District Courts, including the Shelby Township District Court and the Sterling Heights District Court, include but are not limited to:
OWI Third Offense
Felonious Assault
Resisting and Obstructing the Police
Fleeing and Eluding
Retail Fraud First Degree
Embezzlement
Uttering and Publishing
Possession of a Stolen Financial Transaction Device (FTD)
Criminal Sexual Conduct
Domestic Violence 3rd Offense
Possession with Intent to Deliver a Controlled Substance
Armed Robbery and Unarmed Robbery
Malicious Destruction of Property
Breaking and Entering
Home Invasion
The District Courts in Macomb County Include:
37th District Court – Warren District Court
38th District Court – Eastpointe District Court
39th District Court – Roseville District Court and Fraser District Court
40th District Court – St. Clair Shores District Court
41A District Court – Shelby Township District Court and Sterling Heights District Court
41B District Court – Mt. Clemens District Court, Clinton Township District Court and Harrison Township District Court
41-1 District Court – Cites of Memphis & Richmond, Townships of Bruce, Washington, Armada, Ray and Richmond, Villages of Romeo and Armada
42-2 District Court – City of New Baltimore, Townships of Lenox and Chesterfield, Village of New Haven

"We will find a way to help you and, most importantly,
we are not afraid to win!"
– LEWIS & DICKSTEIN, P.L.L.C.