Criminal Defense Attorney in Southfield, Michigan
A top lawyer will stay abreast of all the latest legal developments. To achieve routine success in court, a defense lawyer must give his or her client every possible advantage.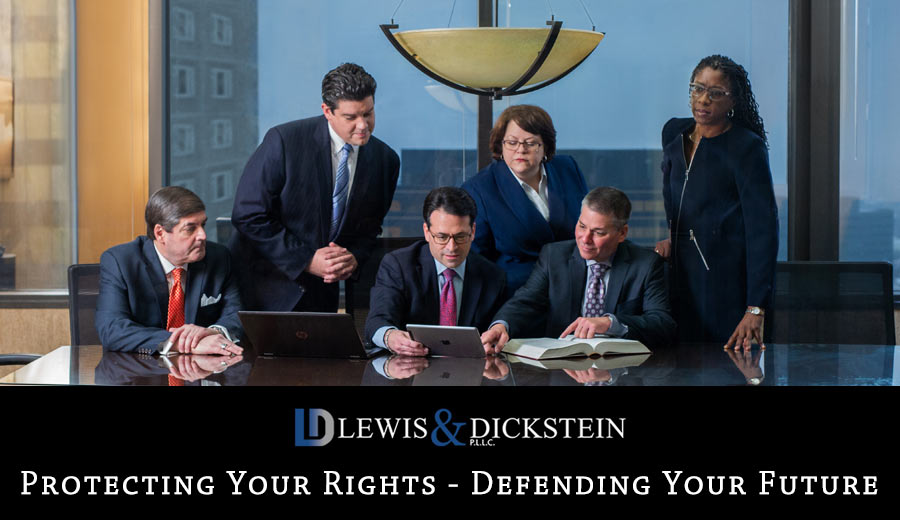 Changes to Michigan Law Happen Regularly
Changes to Michigan criminal law are being made all the time, making it necessary to have an expert Michigan attorney on your side when you need a criminal defense specialist. One prime example is the issue of medical marijuana. The state legislature deliberates on changes to that law on a regular basis, but it can be difficult for the average person (or even the average lawyer) to keep up with changes that are actually made. That's just one issue the expert attorneys at Lewis and Dickstein can assist you with. They deal with felony and misdemeanor marijuana and drug offenses by staying on top of medical marijuana laws and drug crime laws to ensure their clients have a solid defense.
Being criminal defense specialists, Lewis and Dickstein attorneys take on a lot of tough cases and aren't afraid to win. That's because they see the big picture and know-how even just being accused of such criminal offenses as possession of a controlled substance, assault, breaking and entering, retail fraud or domestic violence can affect a person long-term, regardless of guilt or innocence. Your reputation and standing in the community is influenced, your livelihood may be adversely affected. You could even lose your home and your family. With Lewis and Dickstein, P.L.L.C., though, you'll get a team of professional Michigan attorneys who can competently represent you and who will boldly stand up to represent you.
Aggressive and Experienced Michigan Attorney Team
The list of offenses that Lewis and Dickstein take on is extensive. When Michigan residents are accused with a serious charge, they know they'll find a tenacious Michigan attorney who will tirelessly represent them at the law offices of Lewis and Dickstein, P.L.L.C. From something as common as a traffic charge to serious fraud, OWI / DUI, assault or homicide charges or controlled substance and marijuana issues, the experienced Michigan lawyers at Lewis and Dickstein have the knowledge, aggressiveness and experience to go to court for you and deliver successful results.
Call us today at (248) 263-6800 for a free consultation, or complete a Request for Assistance Form and we will contact you promptly.
We will find a way to help you and, most importantly,
we are not afraid to win!