What You Need to Know if You Are Arrested for Shoplifting
In some cases, it is possible to get shoplifting charges dismissed. Although jail time is a possibility, it is not mandatory and can usually be avoided with knowledgeable and experienced legal representation.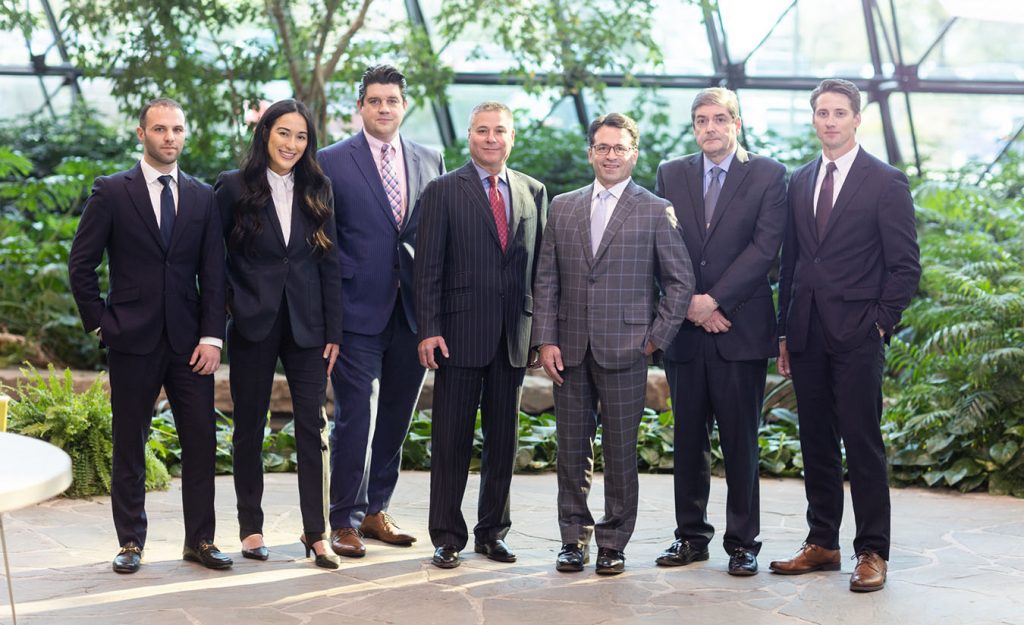 A great lawyer's goal is always to seek a dismissal of all shoplifting charges when possible.
There are defenses available to retail fraud charges, and it may be possible to avoid a conviction altogether. If you are arrested with or under investigation for retail fraud or shoplifting, you should do the following things to improve your odds of avoiding a conviction and incarceration.
Do not talk to police, loss prevention officers, or anyone other than your lawyer, a therapist, or doctor about the charges.
Do not return to the store until a judge or your lawyer gives you clearance.
Hire a top-rated, experienced lawyer with a reputation for successfully defending clients charged with a felony and misdemeanor retail fraud.
Resolve any pending warrants that could complicate your ability to remain free on bond.
If you have a mental health therapist, advise that person of the situation so that they can talk with you about what happened. A letter from this person may be critical at some point in your case.
Write down a detailed account of the incident so that you can refer back to it to refresh your memory in the future, if necessary.
Keep any receipts, bond papers, tickets, and other documents provided to you by anyone related to the retail fraud allegations.
It is essential to hire a lawyer who is experienced in defending clients facing or arrested for shoplifting charges. A retail fraud conviction can be devastating and have long-term consequences aside from possible jail time and years of probation. A conviction can result in losing a professional license, expulsion from an educational program, deportation (for non-U.S. citizens), damaged reputation, inability to obtain employment or advance in a career, difficulty obtaining bank loans, and more. The stakes are high, and trusting your fate with the lowest bidder could have costly consequences.
How to Avoid Jail Time if Arrested for Shoplifting
A person's prior record, history, education, family situation, work record, and more are all important considerations to a prosecutor or a judge when determining how to handle a shoplifting case. A savvy, tenacious defense lawyer will know what to look for in a client's background, education, work history, and family dynamics to present to a prosecutor. Under the right circumstances, a persuasive defense lawyer can convince the prosecutor to drop or reduce shoplifting charges. Remember, if you are arrested for shoplifting, all is not lost. There is hope, and a strong defense can help you avoid jail and get charges dismissed.
If there is a conviction, the defendant in a retail fraud case will have to appear before a judge for a sentencing hearing. The maximum possible sentence for a misdemeanor retail fraud is either 93 days or up to 1 year in jail and up to 2 years of probation. A felony retail fraud carries a possible prison sentence and up to 5 years of probation. The defense lawyer's job is to know how to make the most compelling argument possible, supported by credible evidence, to convince the judge that rehabilitation is more appropriate than incarceration.

Good People Make Mistakes and Still Get Arrested for Shoplifting
The Defense Team with LEWIS & DICKSTEIN, P.L.L.C. has represented thousands of clients faced with shoplifting charges and other theft-related offenses. We have consistently found that most people with shoplifting charges have either a limited prior record or no prior convictions. Most of our clients are educated, hard-working, intelligent, law-abiding people who made a mistake, acted impulsively or were under high stress or anxiety at the time of the offense. A mistake such as retail fraud, a nonviolent offense, should not permanently damage a person's life. In most cases, the alleged shoplifting incident is an aberration in an otherwise good person's life. We know how to help clients avoid jail when they are arrested for shoplifting and, in many cases, a conviction.
Frequently Asked Questions Regarding Shoplifting
---
What is the penalty for shoplifting in Michigan?
First Degree Retail Fraud (felony): Jail time of up to 5 years and a potential fine of either $10,000 or three times the value of the stolen property, whichever is greater.
Second Degree Retail Fraud (misdemeanor): Jail time of up to 1 year and a potential fine of either $2,000 or three times the value of the stolen property, whichever is greater.
Third Degree Retail Fraud (misdemeanor): Jail time of up to 93 days and a potential fine of either $500 or three times the value of the stolen property, whichever is greater.
Do first-time shoplifters go to jail in Michigan?
Most first-time offenders do not go to jail for shoplifting in Michigan; however, a conviction has collateral consequences that should not be overlooked. Once convicted, a person's record will show that they've been convicted of criminal fraud. A fraud conviction will have a negative impact on future employability and a person's professional license (or ability to get a professional license, such as a nurse, doctor, lawyer, etc.). A defendant who is not a United States citizen can face harsh immigration consequences, such as deportation and the inability to re-enter the U.S. It is best to review your case with a shoplifting defense lawyer so that you can fully evaluate how a conviction might impact you.
Is shoplifting a felony or misdemeanor in Michigan?
Shoplifting can be either a felony or misdemeanor depending on the value of the merchandise and the prior record of the accused.
How long after shoplifting can you be charged in Michigan?
The statute of limitations on shoplifting is six (6) years. If you've been accused or are under investigation for shoplifting, it is essential that you contact experienced legal counsel right away. If you are proactive, a savvy defense lawyer might be able to prevent charges. If an experienced shoplifting attorney cannot prevent the charges, they can ensure you are not arrested, you're released on bond, and your rights are protected.
What are the consequences of shoplifting?
The potential direct consequences include jail, a fine, and probation. The collateral consequences might include unemployability, loss of or inability to obtain a professional license, damaged reputation, lower credit rating, loss of firearm rights, immigration consequences, etc.
What is considered petty theft in Michigan?
Petty theft in Michigan is called Retail Fraud 3rd Degree, punishable by up to 93 days in jail and 2 years of probation.
What is the penalty for a misdemeanor in Michigan?
A misdemeanor is any offense with a maximum sentence of one year or less. Retail Fraud or shoplifting 2nd and 3rd degree are misdemeanors.
How do you prove theft?
A prosecutor can use direct evidence, circumstantial evidence, or a combination of direct and circumstantial evidence to prove theft. Eyewitnesses, confessions, audio/video recordings, and fingerprints are examples of direct evidence. Moving quickly out of a store, passing a cash register, failing to scan items at self-checkout, and stacking items on top of merchandise are examples of circumstantial evidence inferring guilt.
Does shoplifting create a criminal record?
Shoplifting is a crime that is reportable on someone's public criminal record.
What happens when you get caught shoplifting at Walmart?
In Walmart and most other retail stores, a person accused of retail fraud will be detained first by loss prevention officers or security. Police officers are called to make a formal complaint. They issue a ticket if the shoplifting incident constitutes a misdemeanor. If the offense is a felony, the officers might arrest the person. If the suspect gets away, police officers will investigate and attempt to identify the offender. If that person is identified, the court will issue a warrant for their arrest.
Can you go to jail for shoplifting?
A person accused of shoplifting will have to post bail to remain out of custody while their case proceeds through court. If they have a good record and ties to the community, the court might agree to a personal bond that does not require a cash deposit. Someone with more serious retail fraud charges or a prior record might be forced to post cash bail or hire a bondsman. If the person is convicted, a judge will have the option to order incarceration as a penalty at sentencing.
What is shoplifting?
In Michigan, shoplifting is called retail fraud. Retail fraud is a crime that involves stealing, concealing, or mislabeling merchandise offered for sale.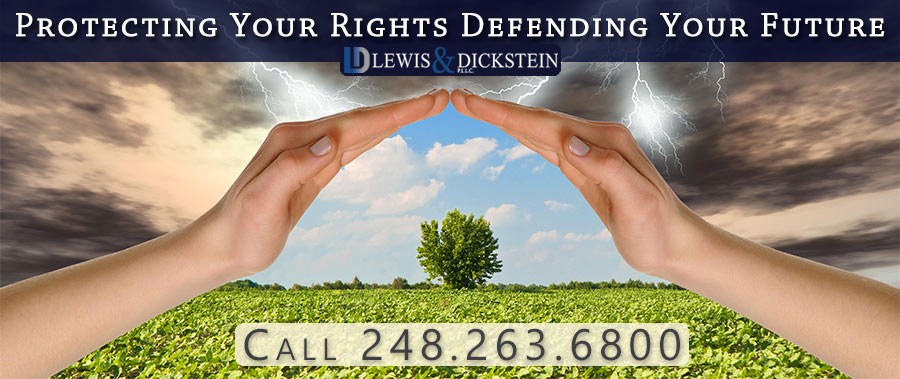 What should you do if you are accused of retail fraud?
Call LEWIS & DICKSTEIN, P.L.L.C. for a free consultation and case evaluation if you face or are arrested for shoplifting. We will take the time to talk with you, learn about what happened, and figure out your best options if you face shoplifting charges. You will be treated with respect and dignity, and we are never judgmental. We have achieved extraordinary results in courts throughout Michigan, and our lawyers regularly appear in all courts located in Oakland County, Macomb County, Washtenaw County, Wayne County, and Livingston County. Allow us to help you, and we will not let you down.
Call us today at (248) 263-6800 for a free consultation or complete a Request for Assistance Form. We will contact you promptly and find a way to help you.
We will find a way to help you and, most importantly,
we are not afraid to win!