Experienced and Effective Retail Fraud Defense Lawyer in Troy
Providing aggressive, intelligent and zealous defense to those charged with retail fraud in Troy, Michigan. When you need someone to honestly fight to protect you and give you the best chance of avoiding jail and a conviction, you need Michigan's elite criminal defense law firm.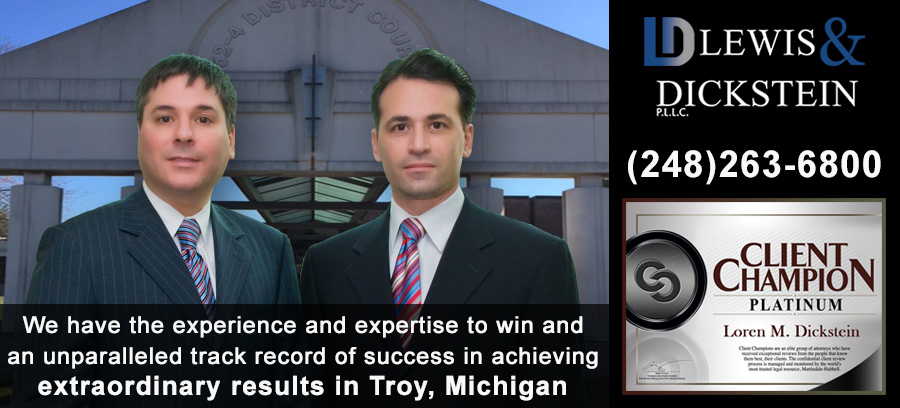 Retail Fraud in Troy – 52-4 District Court
If you have been charged with shoplifting, otherwise known as Retail Fraud, in the 52-4 District Court in Troy, you are facing the possibility of jail, probation, community service, drug/alcohol testing, therapy, and much more. A misdemeanor or felony conviction for Retail Fraud can result in loss of employment, damage to reputation, difficulties with child custody, loss of public benefits, inability to qualify for loans, and for non-U.S. citizens, deportation or inability to re-enter the United States.
Guilty or Innocent of Retail Fraud – We Can Help You
Whether a particular client actually committed a retail fraud in Troy or if he or she is wrongfully charged, we can help. After handling countless retail fraud and shoplifting felony and misdemeanor charges in the Troy District Court, we have achieved an unparalleled track record of success. For those clients who made a poor decision or accidentally committed a retail fraud, we have consistently been able to reach settlements in cases to avoid jail and keep convictions off our client's records. In those cases where a client is wrongfully charge, we have a team of defense lawyers and support staff that will work tirelessly and tenaciously on proving our client's innocence. We will do whatever has to be done to help our client and we are not afraid to win!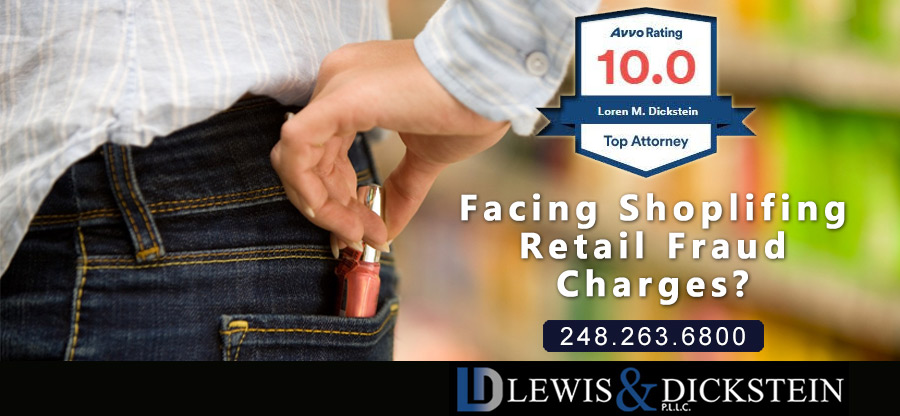 Retail Fraud Defense Attorney in Troy
When your future, reputation, livelihood, and family are on the line, you need a defense lawyer who will do what it takes to help you in a genuine, non-judgmental, and compassionate way. The last thing you need is someone who makes empty promises or who does not have the reputation and track record of success to back up claims of effective representation. The Troy retail fraud defense team with LEWIS & DICKSTEIN, P.L.L.C. stand ready, willing, and able to fight for you and win!
Call us today at (248) 263-6800 for a free consultation, or complete a Request for Assistance Form and we will contact you promptly.
We will find a way to help you and, most importantly,
we are not afraid to win!