The Best Way to Tell if a Lawyer is Good.
Free Consultation – The First Step in How to Tell if A Lawyer is the Best Person to Protect and Defend You in Court.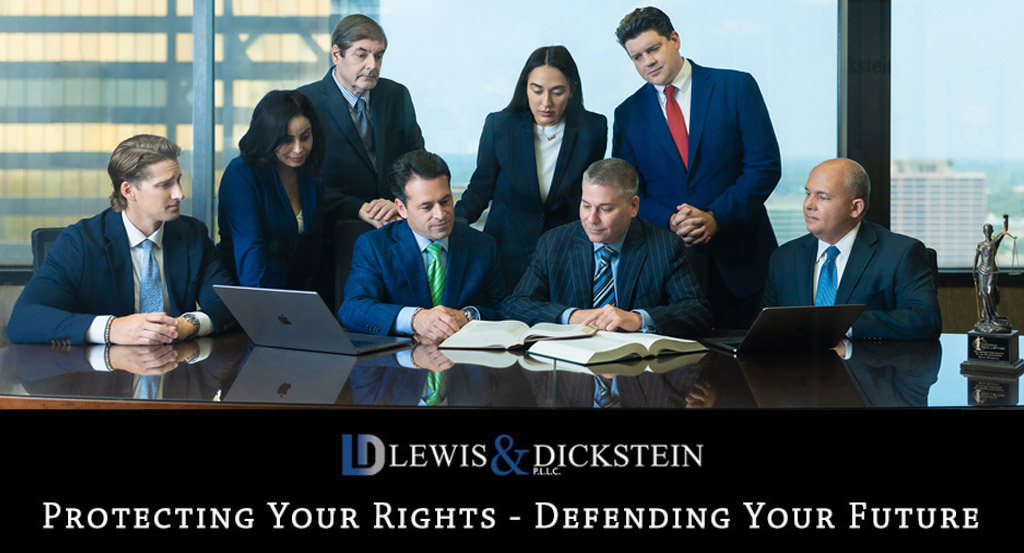 Don't trust your fate to the lowest bidder; your freedom, liberty, and reputation are too valuable.
If you face criminal charges and are looking for legal representation, it may be challenging to ascertain which lawyers are best qualified and capable of defending you. The attorney you choose will profoundly impact your current and future life. If you face felony or misdemeanor charges, you will want to be able to tell if a lawyer you are considering is good before you decide to pay a retainer and sign a Fee Agreement.
Reputable attorneys typically offer an initial free consultation to allow you a chance to ask questions and establish a relationship before making a hiring decision. Feeling comfortable and understood is essential. A good lawyer allows you to ask as many questions as necessary so that you are comfortable and confident in deciding who to hire.
Lawyers are called "Attorneys and Counselors at Law" for a reason. Your attorney must do more than fill out forms and stand next to you in court. A lawyer is also supposed to be your counselor and advisor. At any stage in the proceedings, you should feel comfortable asking for advice regarding any issue that comes to mind regarding the case. A good lawyer will make you feel comfortable asking questions and confident when discussing matters in the case.
What questions should I ask my lawyer?
It is crucial that you hire a lawyer experienced in handling the type of criminal case you face and who specializes in criminal cases. The last thing you want is a general practice lawyer or someone who handles various areas of the law (like divorce or real estate, for example). Just as you would not want heart surgery performed by a general doctor, you do not want to hire a lawyer for a criminal case who handles cases in more than one area of the law.
You should ask the lawyer if they have practiced in the court where your charges are pending. Familiarity with the judges and court staff can only help in your case. Additionally, you will want to ask the lawyer how many years of experience they have handled felony and misdemeanor charges. The lawyer's experience and track record should be valuable to your consideration of whether a lawyer is good for your situation.
How can I tell if a lawyer is any good?
A good clue to determining if a criminal lawyer is good is whether their former clients refer them cases. A former client would not refer someone to their former attorney if they were unhappy with them. If a criminal lawyer gets a large percentage of his cases from previous client referrals, that is a good sign that the lawyer did an excellent job on those cases and may do an excellent job on your case.
One of the best ways to tell if a lawyer is good is to look for that person's online reputation. Google the lawyer's name and "client reviews" and see what previous clients have posted about them. You should also research the lawyer's firm and see what the firm's reputation is online.

What are the warning signs of an inferior lawyer?
An attorney cannot ethically promise you that they will get a particular resolution in a case. Any lawyer who makes guarantees regarding the outcome of your case is unethical, and they understand they are doing something wrong. Promising you a specific result is unethical and a lie. If a lawyer makes promises or guarantees, you can tell they are not good and willing to manipulate you unethically.
Another warning sign is if the lawyer appears distracted or disinterested in what you say to them or focuses primarily on the fee and how and when you will pay it. You should have the lawyer's absolute undivided attention.
If a lawyer is any good, they will be a great communicator.
Communication is key. Throughout this process, you will most likely have more contact with your lawyer than anyone else. A lawyer must be in close communication with you and your family. Ask at the beginning of the relationship by which means and how often they will communicate with you. LEWIS & DICKSTEIN, P.L.L.C. is one of Michigan's most aggressive and relentless law firms, with attorneys who work tirelessly on behalf of their clients and ensure reliable and informative communication and trust throughout the entire process. Tell any prospective lawyer your concerns. If the lawyer is good, they will be attentive, respectful, and help you understand your options.
Frequently Asked Questions
---
What are the signs of a good lawyer?
The top five things to look for when searching for a good criminal defense lawyer are (1) great communication, (2) excellent reputation, (3) experience, (4) highly rated/reviewed, and (5) specialization in criminal law.
What should you not say to a lawyer?
It is essential that you are honest with your lawyer. You should not lie, exaggerate, or be melodramatic. Just be straight, and your lawyer should be straight and honest with you. Your relationship with your lawyer should be built on trust. If you mislead your attorney, they will make poor strategic decisions, untruthful representations, and their ability to provide outstanding representation will be impeded.
What should you look for in a lawyer?
You want to get the best lawyer at a rate that fits your budget. Hiring an attorney knowing you will be unable to pay your full legal fees sets up an eventual battle with the attorney, which can only cause you problems. The last thing you want is your lawyer withdrawing from your representation and being unable to afford new counsel. You want to look for an honest, truthful, reliable, experienced attorney who will fight for you like they would want someone to fight for their family member.
How do I know if my lawyer is bad?
The top five ways to know if you should avoid a lawyer are (1) makes promises or guarantees, (2) claims to have special "connections" with judges or prosecutors, (3) insists on cash payments, (4) is hesitant to use a written fee agreement, and (5) handles cases in various areas of the law, instead of specializing in criminal defense.
Where is the best place to find a lawyer?
The top five ways to find a lawyer are (1) referral from a knowledgeable attorney, (2) utilizing a trustworthy rating website like Avvo, Superlawyers, or Martindale-Hubbell, (3) seek a referral from a judge (unconnected to your case), (4) search for a criminal defense law firm (not a solo practitioner), and (5) interview a lawyer offering a free consultation.
How do I decide what kind of lawyer to get?
First, determine the type of legal issue you have. Are you charged with a felony or misdemeanor criminal offense? Are you looking for help with a will or trust? Are you buying a house? Have you been injured in an auto accident? Are you in divorce or custody proceedings? You want a lawyer who specializes in the area of law that matches your legal situation. If you are accused of a crime or under investigation, you want a lawyer who solely practices criminal defense. If you are filing for divorce, you want a divorce lawyer.
What five ways exist to help find a lawyer?
You can contact a local bar association, review a lawyer rating website, get a referral from a lawyer or judge, search the internet, or get a referral from friends and family. It is essential that you talk to more than one lawyer so that you have a basis for comparison.
How much does it cost to hire the best lawyer?
First, no lawyer is "the best." However, it is possible to find the best lawyer for you. Lawyers typically charge fees commensurate with their reputation, track record, experience, the time and effort utilized, and available resources. Generally, the old saying is applicable, "you get what you pay for." This being said, a lawyer should charge a fair fee. Paying an exorbitant fee doesn't guarantee top-level representation. It is essential to check and ensure that a lawyer charging a high fee has the prominence, knowledge, influence, background, and skill to justify paying an above-average legal rate. If you hire a multi-practice lawyer, a lawyer who handles court appointments, or an inexperienced attorney, you have to expect that you will get substandard legal representation.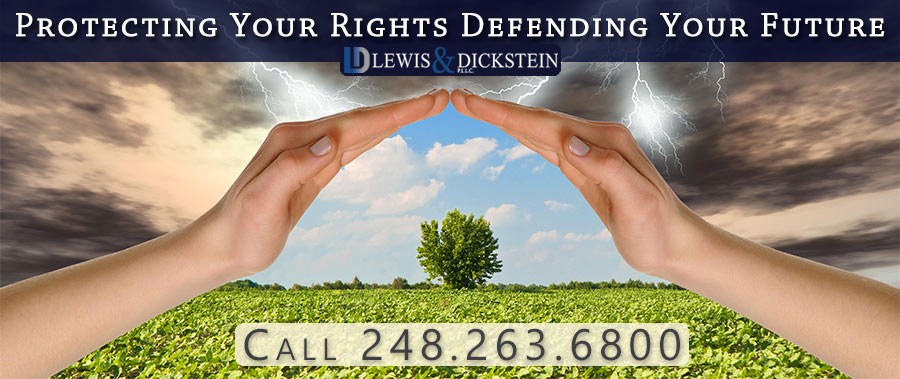 Excellent Criminal Defense Lawyers Will Have your Back
When you meet with a criminal defense attorney, make sure you ask all of the questions you have to tell if a lawyer is knowledgeable, experienced, and if they are a good fit for you. Your instincts will tell you when you are talking to someone you can trust. If you listen to your common sense and follow the advice above, chances are you will hire the best criminal defense lawyer for your situation. The Defense Team with LEWIS & DICKSTEIN, P.L.L.C. has decades of experience successfully defending clients charged with felony and misdemeanor offenses throughout Michigan.
Call us today at (248) 263-6800 for a free consultation or complete a Request for Assistance Form. We will contact you promptly and find a way to help you.
We will find a way to help you and, most importantly,
we are not afraid to win!