Permanent or Conditional Residents, Immigrants, Visa Holders, and Undocumented Aliens face potentially serious consequences when charged with felony or misdemeanor offenses and are in great need of zealous, effective and highly respected legal counsel.
Deportation and Immigration Consequences of Criminal Convictions
Aside from the usual criminal punishments that convictions carry, some crimes carry the additional punishment of having deportation consequences. With regard to the term "conviction," this means a person has been found guilty by a judge or jury, or has pleaded or admitted guilt, and the judge has imposed some type of punishment.
A pending appeal will not stop a deportation proceeding. A person can be deported even if an appeal is pending. However, if the conviction is reversed on appeal, the defendant may file a petition to reopen the immigration case.
Some kinds of agreements are considered convictions. These include plea agreements entered into by the government and the defendant. Even if the sentence has been suspended (not entered), if the agreement includes defendant acknowledging guilt, it counts as a conviction. The whole point of trying to arrange a deferred sentence is to shield a defendant from some of the consequences of the case. However, for immigrants, even a deferred conviction or sentence counts as a "conviction" for immigration purposes, this includes HYTA, MCR 771.1, MCL 769.4a, and MCL 333.4711. In fact, even cases that were expunged can be used as the basis for a deportation action.
Agreements which are not used as a deportation basis are juvenile adjudications, convictions requiring less than beyond a reasonable doubt standard of proof, and accelerated rehabilitation diversion programs (although admissions of guilt in such agreements may be used as a basis for deportation, even where the conviction itself does not).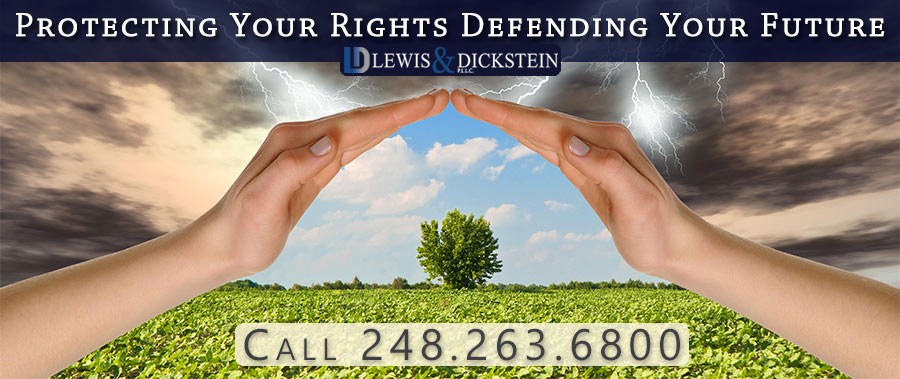 A great criminal defense attorney may be able to prevent immigration consequences.
A highly experienced, knowledgeable and effective criminal defense lawyer will know all the ways he or she can help a client avoid possible immigration consequences. A highly persuasive attorney may be able to convince a prosecutor to change charges to an offense that will not have an immigration related consequence. This is commonly called a plea bargain. The best way to avoid the collateral consequences of a conviction is for the lawyer to arrange for an outright dismissal of all charges or achieve an acquittal at trial.
Cases that Carry Deportation as a Consequence of Conviction
There are 5 types of cases that can lead to deportation: crimes involving moral turpitude, firearms offenses, drug offenses, and domestic violence.
Crimes Involving Moral Turpitude (CIMT):
Turpitude means depravity or wickedness. Some examples include fraud, theft, aggravated assault, receiving stolen property, perjury, murder, and kidnapping. If the CIMT was committed within 5 years of admission to the United States and the maximum potential jail term is 1 year and 6 months or more were imposed, deportation may be effectuated. If a defendant is convicted of 2 or more CIMT's, he or she is deportable regardless of the potential jail penalty. CIMT's include serious aggravated felonies (AF's) such as murder, child pornography, money laundering, to name just a few. Any offense becomes an AF when an element of the felony is a crime of violence. A defendant can be convicted of a CIMT and avoid deportation if the particular crime is deemed a "petty offense exception." These cases are where the maximum penalty does not exceed 1 year in jail and the actual sentence imposed was less than 6 months.
Aggravated Felonies
These are serious offenses which endanger the public to a high degree. They include espionage, sabotage, treason, murder, kidnapping, and more. Common sense dictates that these crimes merit deportation in the eyes of the government.
Firearm Crimes
Conviction of a firearm offense will lead to deportation. The acts underlying these offenses are possessing, selling, exchanging, owning, carrying firearms or attempting to do any of the above. If you are a non-citizen, having any involvement with firearms is strictly forbidden.
Drug Offenses
A non-citizen is deportable for any drug conviction. This includes conspiracies or attempts to violate drug laws. Paraphernalia is also included, so non-citizens should not have any drug involvement at all to be safe. There is one exception to this rule, which is a non-citizen can have 30 grams or less of marijuana for their own use, and have only one such offense on their record.
Domestic violence (crime of domestic violence COV)
A COV includes domestic violence, stalking, child abuse, child neglect and child abandonment. A COV is any crime that has as an element the use, attempted use, or threatened use of physical force against the person or property of another. Violation of a protective order, such as a personal protection order, will result in deportation proceedings.

Legal proceedings
The United States Supreme Court has ruled that the 6th Amendment to the U.S. Constitution (the right to counsel) requires defense attorneys to explain to a defendant the possible immigration consequence of any guilty plea. If the attorney fails to do so, it can be used as grounds to appeal a conviction on ineffective assistance of counsel grounds. But remember, the deportation will proceed despite an appeal based on a poorly-skilled attorney's mistakes.
Additionally, according to the Federal Rules of Criminal Procedure, federal judges are also required to warn defendants of potential deportation consequences of certain guilty pleas. But you need an attorney who does not have to be reminded by the judge.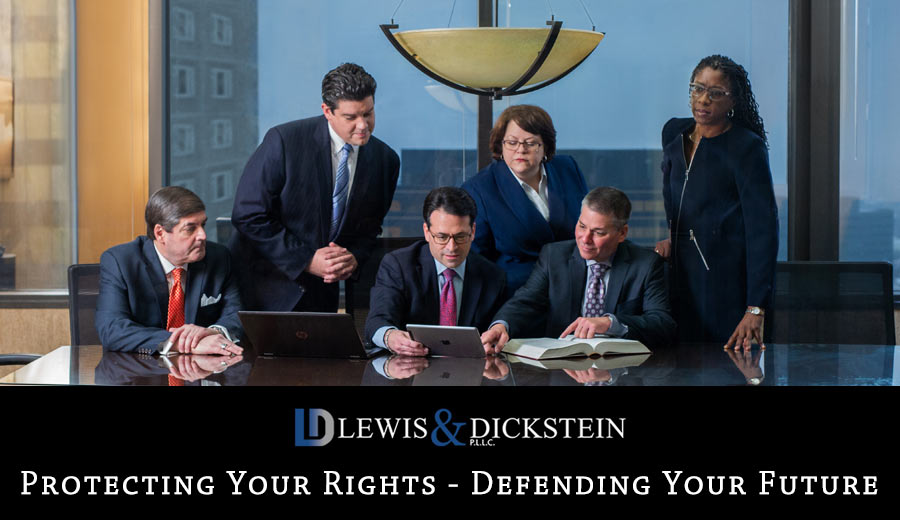 The best firm for fighting deportable charges
The dedicated, experienced and zealous criminal defense attorneys at LEWIS & DICKSTEIN, P.L.L.C. have successfully represented numerous clients who are not United States Citizens and who are in jeopardy of deportation because of felony and misdemeanor charges in federal court or in state courts in Oakland, Macomb, Wayne, Washtenaw, and Livingston Counties and throughout Michigan. We have a well-earned reputation for providing the highest quality defense and aggressive representation, while showing empathy and care for each client. Call us today at (248) 263-6800 or complete a Request for Assistance Form and we will contact you promptly.