Michigan's Most Effective Criminal Defense Team
Michigan criminal defense attorneys for your loved one that will provide individualized attention, respectful treatment, and outstanding results.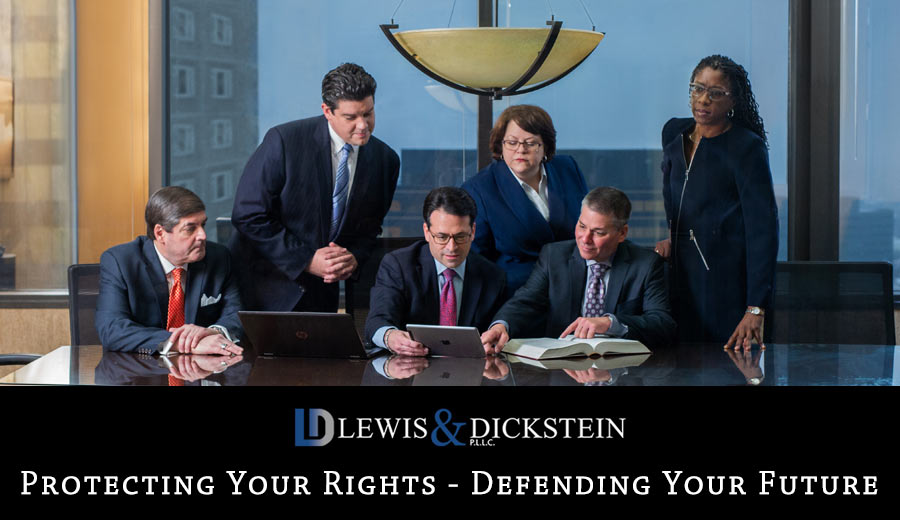 If you are looking for Michigan criminal defense attorneys to represent your loved one who is charged with a felony or misdemeanor, it is imperative to retain a qualified attorney to defend their rights and help them to secure an unblemished future. There are penalties to criminal activity, and only a practiced and skilled attorney can help to prevent a criminal charge that could derail a promising future.
Understanding the Court System
For some individuals, this may be a first encounter with the legal system. The lawyers at LEWIS & DICKSTEIN, P.L.L.C. have a tremendous amount of criminal law experience. The court system is confusing to navigate through, and a lack of knowledge will result in a lost opportunity for a favorable result.

Court Appointed Attorneys vs. Retained Attorneys
Court-appointed attorneys may be less costly, but they cannot give the individualized attention needed to understand the case and defend your loved one thoroughly. Court-appointed attorneys deal in volume and speed. Your first meeting with the court-appointed attorney will most likely be five minutes before your hearing. It's nearly impossible to fully explain your side of the story within a few minutes, and the court-appointed attorney has several other cases to address on the court docket.
The attorneys at LEWIS & DICKSTEIN, P.L.L.C make time for our clients. It is one of our core values that all of our valued clients receive adequate one-on-one face time with our attorneys. We believe that this is the best way to gather all the pertinent details and facts of your loved one's case to design a powerful criminal defense strategy. Our firm encourages questions and input from you.
Team Approach
There are multiple attorneys involved in crafting a solid criminal defense for your loved one. You will not deal with the one attorney, but the entire office at LEWIS & DICKSTEIN, P.L.L.C will be continuously collaborating and strategizing for the best possible outcome. The case will never get lost in a crowd of clients, your loved one will receive the highest-caliber defense, and contacting a member of our team is always easy. Through a team effort, we can accomplish more in terms of results and quality of work than anyone lawyer on their own.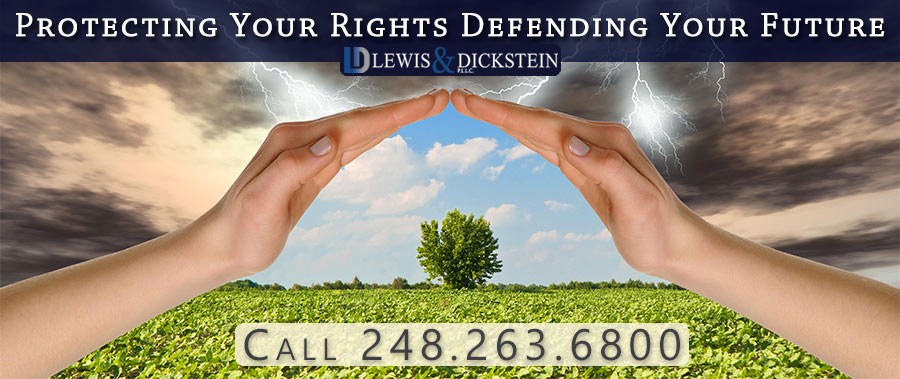 Protect Their Future
A criminal conviction can have severe consequences for your loved one's future. Criminal convictions can hinder the potential for income, professional licenses, school loans, reputation status, etc. It is best to immediately seek the assistance of counsel once the charge is known. Often, individuals attempt to take matters into their own hands, and a misstep could be a critical error. Before you have your loved one speak to the police or contacted court, contact LEWIS & DICKSTEIN, P.L.L.C for a free consultation. We offer a quality defense for a fair price.
Call us today at (248) 263-6800 for a free consultation, or complete a Request for Assistance Form and we will contact you promptly.
We will find a way to help you and, most importantly,
we are not afraid to win!