If you face charges, you need a strong team protecting your rights.
The Defense Team with LEWIS & DICKSTEIN, P.L.L.C. has protected and defended clients' rights for decades.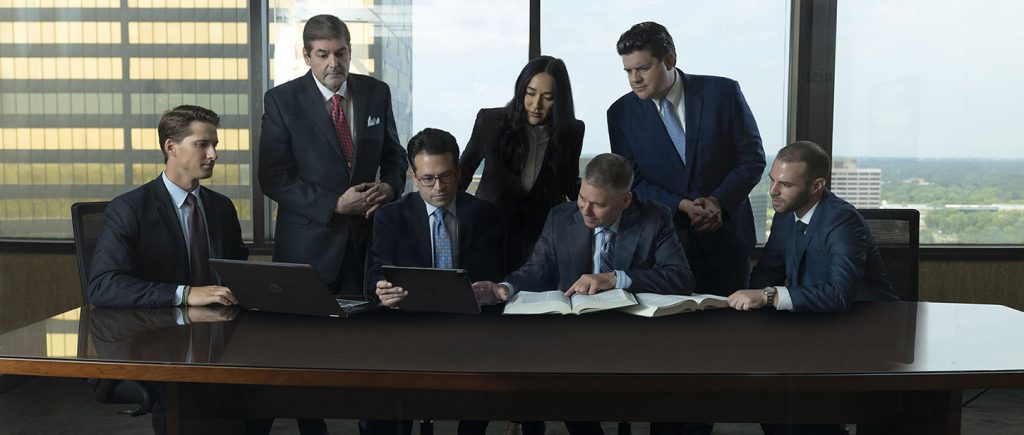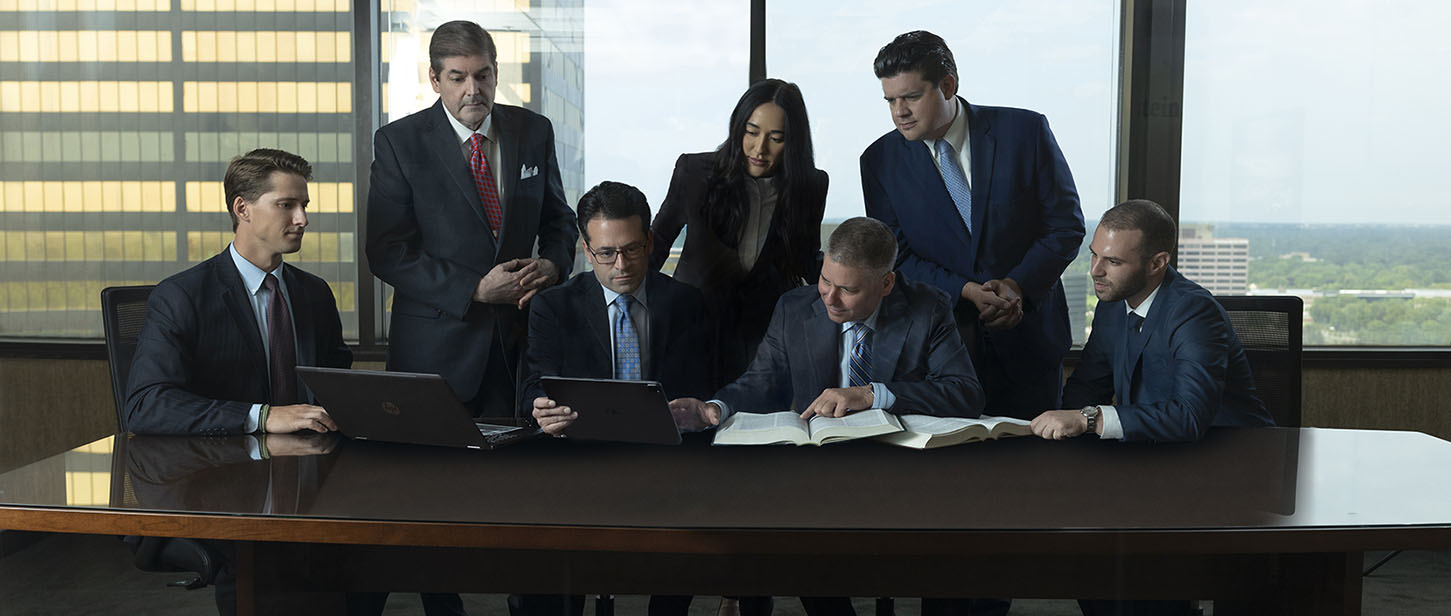 People Make Mistakes – Your Best Defense Starts Here
As human beings, we all make mistakes. Sometimes, those mistakes can lead to criminal charges threatening to upend our lives. If you or someone you love is facing criminal charges in Michigan, having a skilled and experienced criminal defense attorney in your corner and protecting your rights is essential. Our Defense Team has been protecting clients' rights and successfully defending them in and out of court for decades.
At Michigan's premier criminal defense law firm, LEWIS & DICKSTEIN, P.L.L.C., we're proud to be recognized as one of the state's top criminal defense law firms. Our team of dedicated defense attorneys is committed to providing the highest quality representation in state and federal court. We understand the challenges when someone faces criminal charges, and we're here to help guide you through the legal process.
Over 100 Years of Combined Defense Experience
With over 100 years of combined experience protecting clients' rights, our attorneys have the knowledge and expertise to achieve extraordinary results. We've helped clients navigate a wide range of state and federal criminal charges, from OWI and drug offenses to theft and assault crimes, to white-collar crimes and homicide. No matter what you're facing, we're here to fight for your rights and protect your future.
Our relentless commitment to our clients sets LEWIS & DICKSTEIN, P.L.L.C. apart from other criminal defense law firms. We take a client-focused approach to legal representation, which means we take the time to listen to your story, understand your needs and goals, and develop a personalized legal strategy tailored to your unique situation. We'll be with you every step of the way, providing guidance and support as we work together to achieve the best possible outcome.

Stilled Trial Lawyers Protect Our Clients' Rights
Our attorneys are skilled trial lawyers and outstanding negotiators who know how to get results during plea bargaining, sentencing, or trial hearings. We're not afraid to take on tough cases and have a track record of success in state and federal courts throughout Michigan. We know the law inside and out and are committed to using our knowledge and expertise to protect your rights and ensure you get the best possible outcome.
But don't just take our word for it. Here's what some of our clients have to say about working with us:
"LEWIS & DICKSTEIN, P.L.L.C. is the best criminal defense law firm in Michigan. Their attorneys are knowledgeable, experienced, and compassionate, and they truly care about their clients. I felt like I had a strong advocate in my corner every step of the way, and I couldn't have asked for a better outcome." – John S.
"I was facing serious criminal charges, and I was terrified. But from the moment I met with the attorneys at LEWIS & DICKSTEIN, P.L.L.C., I knew I was in good hands. They took the time to listen to my story, explain the legal process, and develop a strategy that was tailored to my needs. Thanks to their hard work and dedication, I was able to avoid a conviction and get my life back on track." – Sarah L.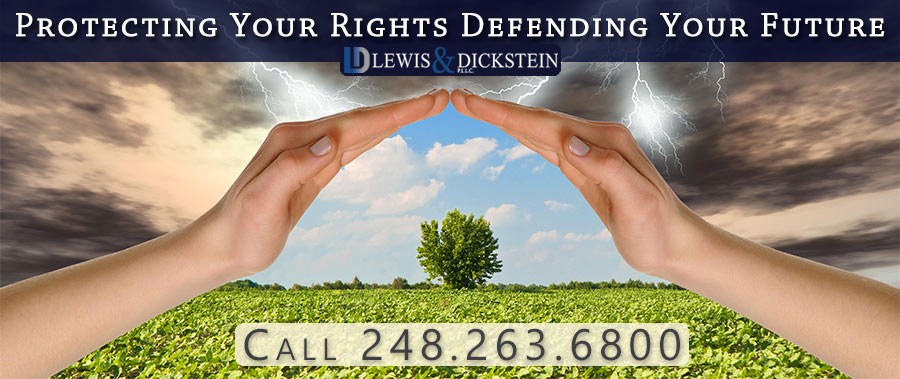 We Stand Strong Between Our Clients and Aggressive Prosecutors and Judges
At LEWIS & DICKSTEIN, P.L.L.C., we understand that facing criminal charges can be a daunting and overwhelming experience. That's why we're here to help you every step of the way. We'll be with you from the initial consultation through the conclusion of your case, providing guidance, support, and fierce advocacy. We work tirelessly to protect our clients' rights and ensure they get the best possible outcome. Our widely-known and respected trial lawyers, maintain respectful and positive relationships with even the fiercest Michigan judges and prosecutors.
If you or someone you love is facing criminal charges in Michigan, don't wait. Contact the attorneys at LEWIS & DICKSTEIN, P.L.L.C. today to schedule a free consultation. Let us show you why we're the best criminal defense law firm for you and how we can help you get the justice and peace of mind you deserve.
Call us today at (248) 263-6800 for a free consultation or complete a Request for Assistance Form. We will contact you promptly and find a way to help you.
We will find a way to help you and, most importantly,
we are not afraid to win!

Interesting Facts Regarding Criminal Law in 2022
The race of federal offenders remained essentially unchanged from prior years. In 2022, 47.4 percent of all offenders were Hispanic, 25.2 percent were Black, 23.0 percent were White, and 4.4 percent were of another race.
Non-U.S. citizens accounted for 31.2 percent of all offenders, a decrease of 2.4 percentage points from the prior year.
Drug offenses accounted for the largest single group in 2022, comprising 31.5 percent of all reported cases. Immigration cases accounted for the next largest group, at 27.5 percent.
Cases involving firearms and fraud, respectively, were the next most common types of offenses after immigration cases. Together these four types of crimes accounted for 82.1 percent of all cases reported in FY 2022.
Drug trafficking, immigration, firearms, and fraud crimes comprised 82% of the federal sentencing caseload in 2022.
Methamphetamine remained the most common drug type in the federal system (49% in 2022).
The portion of drug cases involving fentanyl increased markedly over the last year, such that fentanyl cases were the third most common among all drug cases.
Methamphetamine trafficking continued to be the most severely punished federal drug crime (94 months, representing an increase of 4 months from the previous year).
65% of drug offenders faced mandatory minimum penalties, relatively steady from the previous year.
The average sentence imposed varied across the other major drug types: crack cocaine cases (70 months), powder cocaine cases (68 months), fentanyl cases (65 months), heroin cases (66 months), and marijuana cases (33 months).
Of all sentences, 41.9 percent were within the guideline range, compared to 42.8 percent in 2021.
We are Protecting Clients' Rights In Courts Throughout Michigan
We appear daily in Michigan's states and federal courts, including but not limited to:
The St. Clair County Circuit Court