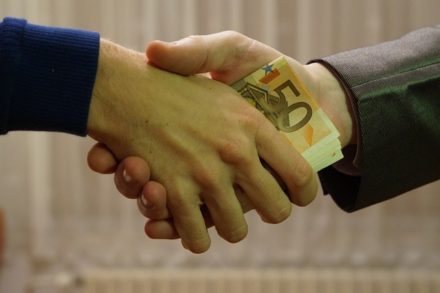 A police officer with the West Bloomfield Police Department has been accused of masterminding a ticket fixing scheme. It was reported that the possible penalty is a loss of his career as a police officer and his freedom. The true potential penalty…the further loss of public trust in law enforcement. Officer Jeffrey Pindzia
After a citizen complained of being asked for money by a purported "middle man" on behalf of Officer Pindzia, a complaint was made which triggered an investigation. The officer and the alleged "middle man" were arraigned on charges of Misconduct in Office and Conspiracy in the 48th Judicial District Court in Bloomfield Hills, Michigan.
The maximum possible penalty is five years in prison if convicted.
Anyone who has been improperly charged with a traffic or criminal case in the 48th Judicial District Court should contact an experienced criminal defense attorney as soon as possible. If you still have questions for a Michigan criminal defense attorney, feel free to call LEWIS & DICKSTEIN, P.L.L.C. for a free consultation and confidential case evaluation. Please call us at (248) 263-6800 or complete a Request for Assistance Form and a highly experienced criminal defense lawyer will promptly contact you.