Oakland County OWI/DUI Attorney
What should he do to help you? When you are facing an OWI, DUI, or a similar charge in Oakland County, your lawyer must do everything reasonably possible to help you avoid a conviction and time in jail.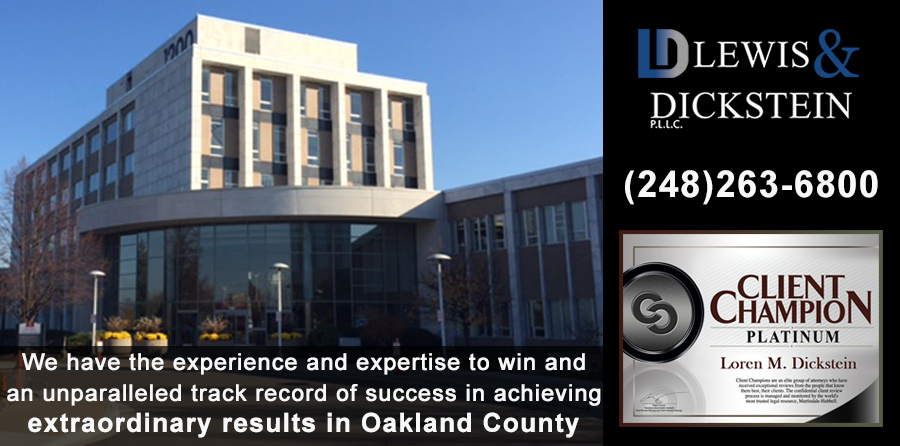 An Oakland County OWI (Operating While Intoxicated) arrest can come out of the blue, at any time, and under any circumstances. Police don't care if you are rich or poor, or a good person or bad. If they smell alcohol on your breath, chances are you are getting arrested.
A great OWI attorney is ready to take up the fight for your rights. No matter the accusations or what you've done, the best Michigan OWI attorney will fight for you no matter what and be passionate and zealous about your defense. In other words, an experienced, successful OWI attorney will leave no stone unturned when developing a strategy to protect you and fighting for you in court.
Whether or not you are innocent, you need an excellent OWI/DUI attorney on your side. Even a first offense OWI in Oakland County can carry jail time and will result in a driver's license suspension or restrictions. Without the most experienced help, you have little chance of getting the results you deserve. And a lousy outcome can follow you forever (OWI convictions stay on a criminal history indefinitely).
A top OWI defense law firm will dedicate substantial resources in training its attorneys with the latest and most compelling trial techniques for OWI cases, including scientific and medical defenses, and how to attack a shabby investigation by law enforcement. The best OWI attorney will have expertise in all aspects of OWI cases, including the science of breath, blood and urine testing, the full panoply of constitutional rights and violations, field sobriety testing, probable cause, and more.

What Should I Expect from an OWI Defense attorney in Oakland County?
The goal for the top OWI lawyer is simple…dismissal or reduction in the charges, and no jail. He or she will do everything possible to get a drunk driving case dismissed if possible. If a dismissal is not possible, then a reduction in charges may be a second priority (the best case being a non-alcohol related conviction or a civil infraction). Some cases have to go to trial (where the prosecution must prove the defendant guilty beyond a reasonable doubt). Even many experienced criminal defense attorneys do not know how to go to trial on an OWI case. OWI trials are often more complex than those that occur in domestic violence or homicide cases. A great OWI lawyer has not only experience reaching highly favorable plea resolutions for clients but also a track record of winning in trial. The better the reputation of the OWI defense attorney in Oakland County, the better the chances that a prosecutor will give a favorable plea bargain or sentence agreement.
Each Oakland County OWI attorney that makes up the Defense Team with LEWIS & DICKSTEIN, P.L.L.C., has extensive experience and a track record of successful OWI defense in Michigan. The Defense Team has handled 1000's of alcohol-related cases over many decades and in all of the district courts in Oakland County and the Oakland County Circuit Court. Our reputation as tenacious, effective, and persistent lawyers is well known to all of the local city and township attorneys, as well as the Oakland County Prosecutors.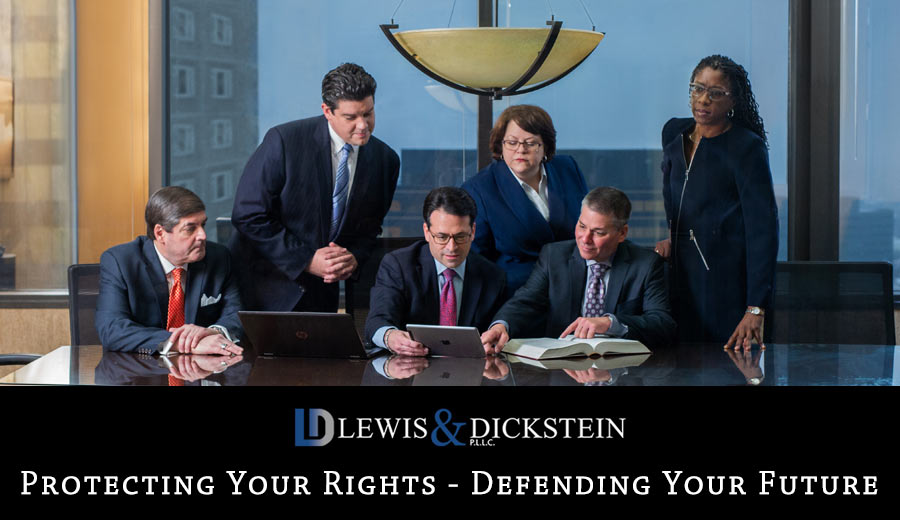 Experienced and Effective OWI Defense in Michigan
If you've been charged with or accused of committing an OWI or some related offense anywhere in Oakland County, it is time to call LEWIS & DICKSTEIN, P.L.L.C., for a free consultation and confidential case evaluation. Charges that are similar to OWI include OWI with a High BAC (Super Drunk), DUI, OUIL, OWPD, Minor with a BAC, Commercial Driver with BAC under .80, OWVI, and more. We have had unparalleled success in defending clients charged with both felony and misdemeanor alcohol and drug-related driving offenses, and we are ready to put our reputation and experience behind you.
Call us today at (248) 263-6800 for a free consultation, or complete a Request for Assistance Form and we will contact you promptly.
We will find a way to help you and, most importantly,
we are not afraid to win!