Oakland County Criminal Defense Lawyers
Facing a felony or misdemeanor charge, and you want the best Oakland County criminal defense lawyer you can get? LEWIS & DICKSTEIN, P.L.L.C. has an unparalleled track record of success.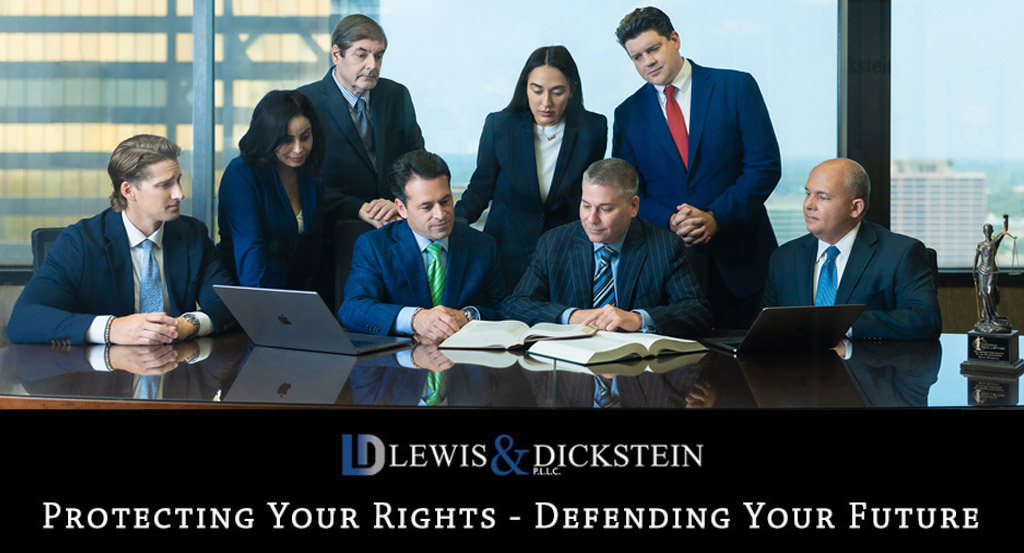 Skilled and Committed Defense Lawyers Providing Exceptional Representation
Every Oakland County Criminal Defense Lawyer with LEWIS & DICKSTEIN, P.L.L.C. is dedicated, passionate, respected, and fearless when it comes to protecting their client's rights and ensuring that we achieve the best possible outcome. Or lawyers have decades of experience and an unparalleled track record of successfully defending clients against felony and misdemeanor charges in Oakland County, Michigan.
A Team Approach to Criminal Defense – Proven Track Record
Why is LEWIS & DICKSTEIN, P.L.L.C. different? We utilized a highly unique team approach to criminal defense with a proven track record of unparalleled success. Instead of having one lawyer or an attorney who employs several less experienced criminal attorneys, our Oakland County criminal defense law firm is comprised of lawyers who all have decades of experience and work in unison to protect and defend our clients.
We have the reputation and credibility to effectively negotiate with prosecutors and judges and the experience to find the weaknesses in the case against our client. We are deeply familiar with the methods of gathering evidence and preparing a case on both sides of a prosecution. We can see a problem from many angles and move forward with confidence. Because of our reputation as being among the most effective criminal lawyers in the area, we present a credible threat to the prosecutor's case. We are often able to negotiate resolutions that many other lawyers would not be able to achieve. When a trial is necessary, our effectiveness is well-known throughout Michigan. Our highest priority is to obtain a complete dismissal of all charges if possible.
The BEST POSSIBLE Criminal Defense in Oakland County
Providing the best possible service for our clients is important to us. While many Michigan criminal defense attorneys have a "one-man" or "one-woman" operation, we offer a true "team" approach to our cases that maximizes the client's chances of achieving the best possible result. We offer a free initial consultation, and our clients can get in touch with us twenty-four hours a day in case of an emergency. In some cases, acting quickly can avoid a potentially difficult situation. We work discreetly but aggressively to help our clients fight criminal allegations, probation violations, and help them on a pre-charge basis to avoid criminal charges.
Please call us if you would like to speak to an experienced, passionate, and zealous Oakland County Criminal Defense Specialist today. We will take the time to talk to you, answer your questions, address your concerns, and work with you to develop a winning strategy.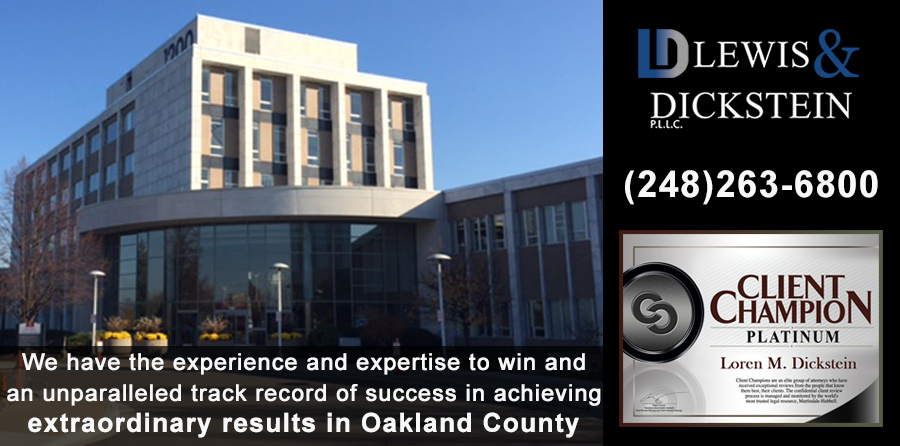 Oakland County Prosecutors and Judges
Oakland County prosecutors and judges are nationally infamous for being hard-nosed and tough. Unfortunately, the "ends justify the means" attitude of these public servants often results in depriving a defendant's rights and unfair treatment. Not every Oakland County Criminal Defense Lawyer is willing to do whatever it takes to fight for a client and stand up to even the most demanding judges and prosecutors. The criminal defense lawyers with LEWIS & DICKSTEIN, P.L.L.C., will leave no stone unturned to help a client, and we will do what it takes to achieve extraordinary results. It is important to remember that not every case is a "fight." Our Oakland County lawyers are highly trained and will be able to help you decide if fighting or negotiating is the best choice. We can fight for an acquittal or a lenient sentence. Our mission is to do whatever it takes to get the client their desired outcome. Because we are known and respected litigators, we can often achieve results unavailable to other lawyers.
Exceptional Felony and Misdemeanor Representation
We defend and protect clients arrested, charged, or accused of any crime. Our practice includes helping clients with DUI-OWI (drunk driving), drug offenses, violent crime, domestic violence, sex offenses, white-collar crime, juvenile offenses, theft offenses (including retail fraud), appeals, misdemeanor charges, felony charges, and more. We represent clients in the Oakland County Circuit Court and all of the local district courts.
A criminal conviction can seriously impact you, your family, your employment, your reputation, your financial stability, and much more. Protect yourself by choosing the best Oakland County criminal defense attorney with the strength and background to fight for your rights.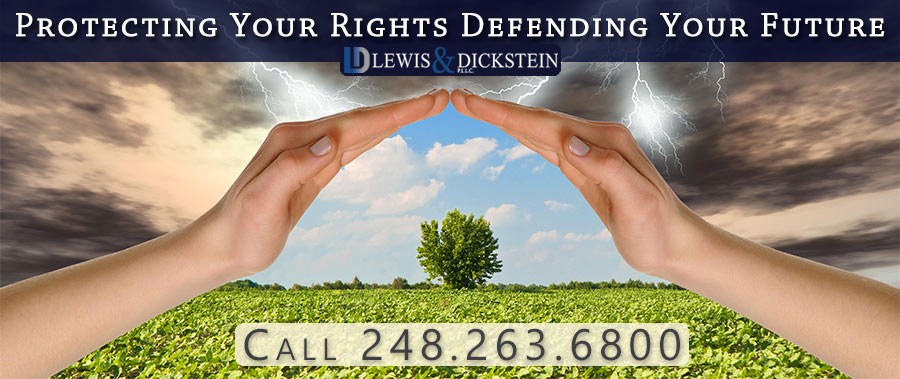 An Oakland County Criminal Defense Lawyer That Will Help You
The Oakland County Circuit Court is located at 1200 N. Telegraph Road in Pontiac, Michigan. The Circuit Court hears all felony cases and misdemeanor cases handled in the district courts throughout Oakland County. There are 14 district courts in Oakland County. Every Oakland County Criminal Defense Lawyer with LEWIS & DICKSTEIN, P.L.L.C. frequently appears in all courts in Oakland County. They are well-known and respected by judges and prosecutors.
When your life, job, children, degree, professional license, or freedom are at stake, and there is no room for errors or false promises, it is best to have us in court to protect and defend you. The dedicated and zealous defense lawyers with LEWIS & DICKSTEIN, P.L.L.C. will not let you down. We've successfully defended thousands of clients on all felony and misdemeanor cases.
Call us today at (248) 263-6800 for a free consultation or complete an online Request for Assistance Form. We will contact you promptly and find a way to help you.
We will find a way to help you and, most importantly,
we are not afraid to win!