How to Win an Expungement in Oakland County Courts
Many attorneys are reluctant to admit they have trouble defending clients in Oakland County, one of Michigan's most conservative court systems. Few lawyers are consistently successful with expungements.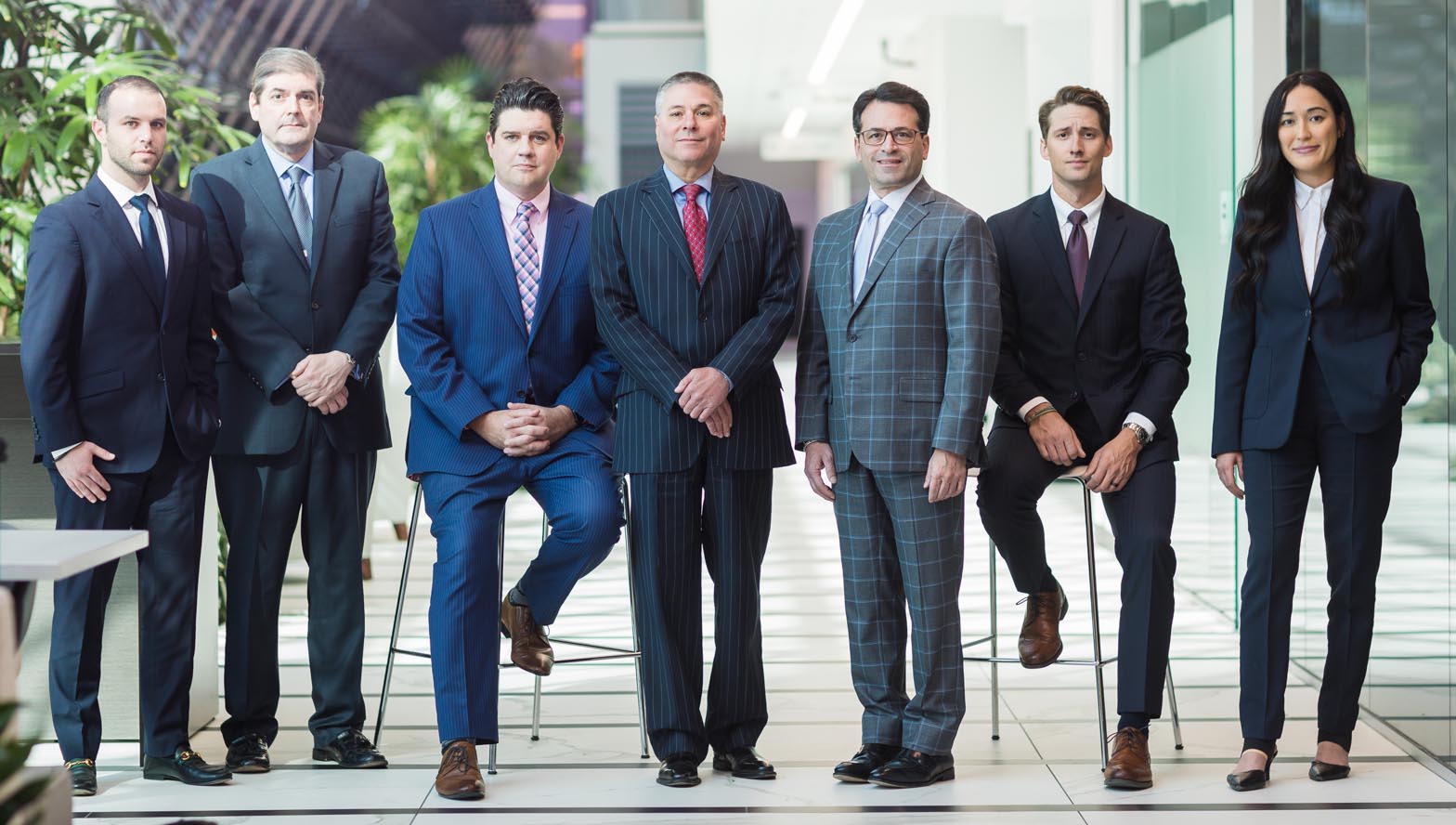 What You Need to Know About Expungements
Michigan recently updated its expungement laws. The new provisions allow expungement on unlimited misdemeanors, traffic crimes (including OWI), and multiple felony convictions. Although the new rules make it possible to set aside convictions in more cases, it does not make petitions easier to win. Although obtaining an expungement in Oakland County is challenging, the attorneys with LEWIS & DICKSTEIN, P.L.L.C. developed a reliable approach that is consistently successful, even in the most challenging cases.
Working with experienced, successful lawyers is essential if you have little tolerance for failure and delay. If a Motion to Set Aside a Conviction is denied, it cannot be re-filed for a minimum of three (3) years. Furthermore, once a judge denies an expungement in Oakland County, a petition is far less likely to be granted in the future. Getting things done right the first time is best, so do not trust your fate to the lowest bidder or a general practice lawyer. A criminal expungement specialist is your best hope of success.
What is so unique (or complex) about Oakland County?
Oakland County is a hub of economic activity and prosperity in Southeastern Michigan. It is part of the metropolitan Detroit area. The County's population is close to 1.5 million, making it one of Michigan's top three most populous counties. The County's central court is the Oakland County Circuit Court, located at 1200 N. Telegraph Road in Pontiac, Michigan. In most locations, prosecutors rarely intervene in the expungement process and leave decisions to the discretion of local judges. Even after proven and sustained rehabilitation, the Oakland County Prosecutor's Office is notorious for interfering and raising objections to those seeking to clear their criminal records. Although judges are legally required to grant relief liberally under the law, the judges in this conservative jurisdiction often take the bench intending to deny petitions for expungement unless a savvy, persuasive lawyer can convince them otherwise. Oakland County is composed of 62 cities, townships, and villages. There are 15 local district courts that hear Oakland County expungements on misdemeanor cases.

How LEWIS & DICKSTEIN, P.L.L.C. Consistently Wins Motions to Set Aside Convictions
LEWIS & DICKSTEIN, P.L.L.C. has been an Oakland County-based law firm since the 1990s. The firm's founders relentlessly pursued extraordinary results for clients, and the firm quickly earned a reputation as one of the most influential, elite criminal law firms. Over the past 30 years, the firm has expanded. Now, multiple lawyers with diverse skills and backgrounds collaborate and coordinate on behalf of the firm's clientele. Together, they are a formidable team that achieves consistent success with felony and misdemeanor expungements in the Oakland County Circuit Court and each of the local district courts, including Troy, Rochester, Clarkston, Novi, Bloomfield Hills, Farmington Hills, Oak Park, Ferndale, Madison Heights, Royal Oak, Pontiac, Waterford, and Southfield.
Most defense lawyers handling expungements do the bare minimum when filing motions to set aside convictions on behalf of their clients. They fill out the necessary court forms, file basic pleadings, and make ill-prepared arguments before the judges. The Expungement Team with LEWIS & DICKSTEIN, P.L.L.C. goes above and beyond to give the client every possible advantage. In addition to completing the necessary paperwork, we take time to prepare custom pleadings and memorandums supported by documentation and exhibits. We assist our clients in obtaining letters of community support and other evidence to convince a judge to grant the request to clear an old conviction. If the prosecutor's office or the Michigan Attorney General opposes the expungement in Oakland County, we will leave no stone unturned in our tenacious and zealous fight to win.
The Process for a Motion to Set Aside Conviction
When a client hires LEWIS & DICKSTEIN, P.L.L.C. to seek expungement of felony or misdemeanor convictions in Oakland County, we start the process with a free consultation. We will discuss your conviction, background, family history, employment, education, and more at the consultation. You will have to go to a local police department for fingerprinting. Once we have your prints, we file a court form called "Motion to Set Aside Conviction" and obtain a certified copy of your conviction. The firm's staff sends the prints, motion form, and certified record to the Michigan State Police (MSP), Michigan Attorney General (AG), and the Oakland County Prosecutor's Office (OCPO). A check for $50.00 must be sent in the package directed to MSP. It takes several weeks to months for the Attorney General to process the motion and respond to the court with any objections. The prosecutor's office can also object to the expungement or raise any concerns by filing a responsive brief. While we await the response from the AG's office, our team developed a Memorandum in Support of Expungement.
A Memorandum is a complex and extensive pleading highlighting the best parts of our client's life and compellingly presenting the information. We will work with you to obtain letters of community support and other documents to include in the memorandum. Don't worry; we will guide you through the entire process and ensure you understand what's happening along the way. If OCPO or the AG opposes the Motion to Set Aside conviction, we will take the necessary steps to overcome any objections. Ultimately, the motion will be scheduled for a hearing, and we will appear with you in court to advocate on your behalf. If you cannot appear at the hearing because you live out of Michigan or for another reason, we will find a way to make it work.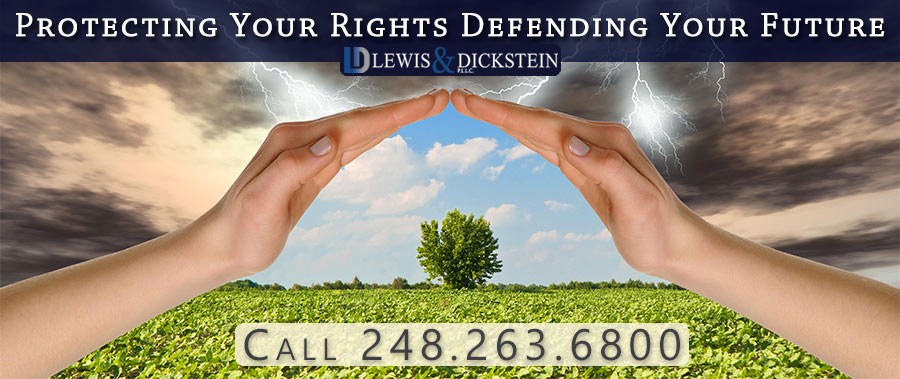 Eligibility for an Oakland County Expungement
A person may now seek expungement of an unlimited number of misdemeanors and up to three felony convictions in Oakland County. A judge can now set aside even a first-offense OWI conviction. Multiple felony offenses that occur within 24 hours of each other ("one-bad night rule") might now count as only one conviction for expungement purposes. Expungement of serious assaultive crimes is still possible but more limited than other offenses. Call LEWIS & DICKSTEIN, P.L.L.C. at (248) 263-6800 for a free consultation. Our attorneys will take the time time to review your record, discuss any necessary background, and determine your eligibility for relief. If there is a way to help you, we will find it.
Call us today at (248) 263-6800 for a free consultation or complete an online Request for Assistance Form. We will contact you promptly and find a way to help you.
We will find a way to help you and, most importantly,
we are not afraid to win!

Directory of Courts in Oakland County
You file felony expungement motions in the Oakland County Circuit Court. Misdemeanor expungements are handled in the various district courts. The courts include:
43rd District Court – Hazel Park
43 E. Nine Mile Rd., Hazel Park, MI 48030
(248) 547-3034
43rd District Court – Madison Heights
200 W. Thirteen Mile Rd., Madison Heights, MI 48071
(248) 583-1800
45th District Court
Huntington Woods, Oak Park, Pleasant Ridge, Royal Oak Township
13600 Oak Park Blvd., Oak Park, MI 48237
(248) 691-7433
46th District Court
Southfield and Lathrup Village
26000 Evergreen Rd., P.O. Box 2055, Southfield, MI 48076
(248) 796-5800
47th District Court
Farmington and Farmington Hills
31605 W. Eleven Mile Road, Farmington Hills, MI 48336
(248) 871-2900
48th District Court
Birmingham, Bloomfield Hills, Sylvan Lake, Keego Harbor, Orchard Lake, and West Bloomfield
4280 Telegraph Rd., P.O. Box 3200, Bloomfield Hills, MI 48302
(248) 647-1141
52-1 District Court
Novi, South Lyon, Wixom, Walled Lake, Milford, Highland, and Commerce
48150 Grand River Ave., Novi, MI 48374
(248) 305-6080
52-2 District Court
Clarkston, Springfield, Independence, Holly, Groveland, Rose, White Lake, and Brandon
5850 Lorac, Clarkston, MI 48346
(248) 625-4888
52-3 District Court
Rochester, Auburn Hills, Rochester Hills, Lake Angelus, Oxford, Addison, Orion, and Oakland Township
700 Barclay Circle, Rochester Hills, MI 48307
(248) 853-5553
History of Oakland County
Lewis Cass, the territorial governor of Michigan, issued an executive order on March 28, 1820, officially establishing Oakland County. By virtue of the 1807 Treaty of Detroit, the United States had acquired what would become Oakland County from Native Americans. The War of 1812 and the widespread perception that the Michigan Territory was mainly swampy and exceedingly unsuitable for settlement both delayed survey and settlement. Lewis Cass and others were committed to refuting that portrayal. That effort included the early exploration and establishment of Oakland County.
Throughout the 19th century, the County was a diversified agricultural area of generally modest-sized farms and homesteads. That began to change in the late 19th and early 20th century. First, being close to Detroit makes the county's several lakes a popular vacation spot and the location of many affluent Detroiters' weekend and summer retreats. Fishermen, cottagers, vacation spots, and summer camps contributed to Oakland County's transformation. The growing industrial capacity in Pontiac was also transformative, and the auto industry gravitated to Oakland County for manufacturing and technical facilities.
After World War III, the baby-boom years and the attendant demand for automobiles ushered in an era of enormous prosperity. Perhaps more than nearly anywhere else in the nation, Oakland County became a prime example of the birth of the suburban lifestyle. Although the County's court system is notoriously conservative, our team gives you the best odds when seeking an expungement in Oakland County.