Trafficking in Firearms Charges
Anyone facing firearms trafficking allegations will face aggressive and skilled federal prosecutors. The best defense is with proficient, passionate federal defense attorneys who will fearlessly and tenaciously fight to protect you.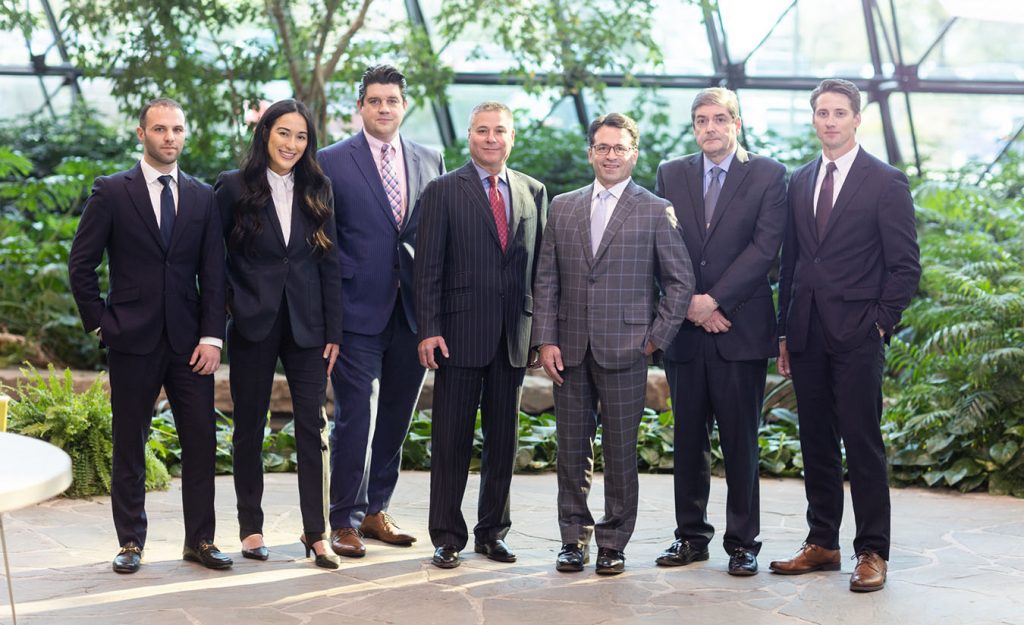 Federal Trafficking in Firearms Charges
Illegal trafficking in firearms is a significant federal charge that carries substantial penalties. Although all cases are different, these charges typically are tied to drug distribution or manufacturing, organized crime (RICO), or other federal criminal allegations. The U.S. Attorney's office can file weapons trafficking charges alone or in concert with other related offenses. The federal court with jurisdiction of the Detroit metro area (Oakland, Wayne, Washtenaw, and Macomb Counties), Port Huron, Flint, Bay City, and other surrounding areas is the United States District Court for the Eastern District of Michigan.
The Weapons Trafficking Law
Federal firearms trafficking laws make it unlawful for any person to ship, transport, transfer, or otherwise dispose of any firearm to another person if they have reasonable cause to believe that the gun will be used or possessed to commit a felony.
Similarly, it is also unlawful for anyone to receive a firearm with reasonable cause to believe someone will use it to commit a felony.
Finally, it is illegal to conspire to transfer or receive a firearm for a felonious purpose.
Penalty for Trafficking in Guns and Other Firearms
The maximum penalty for federal trafficking in firearms is up to 15 years in prison, fines, costs, and years of supervised release. There are also indirect penalties and collateral consequences such as loss of civil rights (voting and Second Amendment Rights), loss of employment, damaged reputation, immigration consequences, and more.
Even in cases with overwhelming evidence, a skilled, experienced defense lawyer can negotiate with the United States Attorney's Office to reduce the charges or the potential penalty for a violation of the trafficking in firearms law. Lawyers negotiate with the facts, the law, and equitable considerations. A savvy, persuasive argument can convince a prosecutor to reduce charges through a plea bargain instead of pressing for a trial and maximum punishments.

Firearms Trafficking Defenses
There are many defenses to federal firearms trafficking charges. The defenses can be factual, legal, or constitutional. Factual defenses include mistaken identity, alibi, lack of intent or knowledge, and insufficient evidence.
The legal and constitutional defenses depend on the investigation, conduct of law enforcement, and any inappropriate actions of the U.S. Attorney's Office. For example, suppose a lead agent misstated facts or omitted essential facts from an affidavit in support of a search warrant. In that case, a savvy defense lawyer can move for suppression of evidence. If a prosecutor acted improperly or dishonestly, a judge could dismiss charges based on a Brady Violation (a violation of the government's ethical obligations to be honest and fair). Only a highly accomplished and knowledgeable defense lawyer would have the ability to spot all available legal defenses and credibly develop them in federal court.
Pre-Charge Representation for Weapons Charges
You must act quickly to protect yourself if federal law enforcement agents, such as the FBI, DEA, Homeland Security, Border Patrol, or ATF, contact you. Considering the severity of trafficking in firearms charges and penalties you might face, expeditiously hiring an attorney to advocate for you must be your top priority. If you wait until the government files a Complaint or Indictment, it will be too late for a lawyer to negotiate and advocate for the U.S. Attorney's office to file less severe charges. If your side of the story is untold, the government has nothing to consider other than law enforcement's version of the events. However, you should never speak directly with law enforcement because anything you say "can and will" be used against you. A top-rated, qualified defense lawyer can speak on your behalf, advance your position, and set up a winning or mitigating defense.
Avoiding Arrest on Federal Charges
A veteran firearms defense attorney can help you avoid arrest on a Complaint or Indictment. Nothing is more embarrassing and humiliating than federal agents arresting you in front of co-workers, family, or neighbors. If there is no way to stop charges, a lawyer can strike a deal with an Assistant United States Attorney or federal law enforcement agents so that you can self-surrender at court with your defense attorney for an arraignment in the United States District Court or a Michigan court. By self-surrendering, you stand a much greater chance of the federal magistrate releasing you on a personal bond instead of detaining you in custody throughout lengthy court proceedings.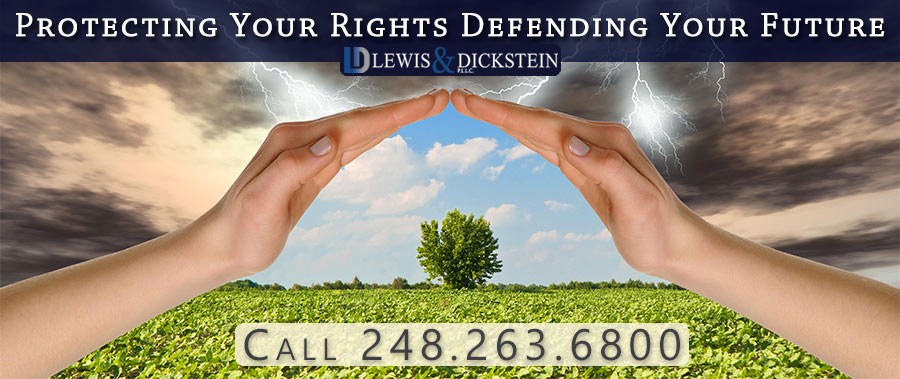 Criminal Defense Attorneys for Firearms Trafficking Charges
LEWIS & DICKSTEIN, P.L.L.C.'s criminal defense lawyers are renowned for achieving outstanding outcomes in state and federal cases. Our federal criminal defense attorneys have familiarity with federal courts, statutes, and government investigations. They also have access to criminal law investigators, paralegals, experts, and mitigation specialists. Our criminal defense lawyers have insider knowledge of how the other side operates, handles cases, and processes evidence. Our familiarity with the system provides our seasoned federal defense attorneys with a thorough, all-around perspective and aptitude that is highly effective and nearly unmatched. Call us if you need a robust, powerful defense for firearms trafficking charges. Our firearms defense attorneys will find a way to help you!
Call us today at (248) 263-6800 for a free consultation or complete a Request for Assistance Form. We will contact you promptly and find a way to help you.
We will find a way to help you and, most importantly,
we are not afraid to win!