50th District Court – Pontiac, Michigan
The Defense Team with LEWIS & DICKSTEIN, P.L.L.C. has decades of experience successfully defending clients charged with felony and misdemeanor offenses at the 50th District Court in Pontiac.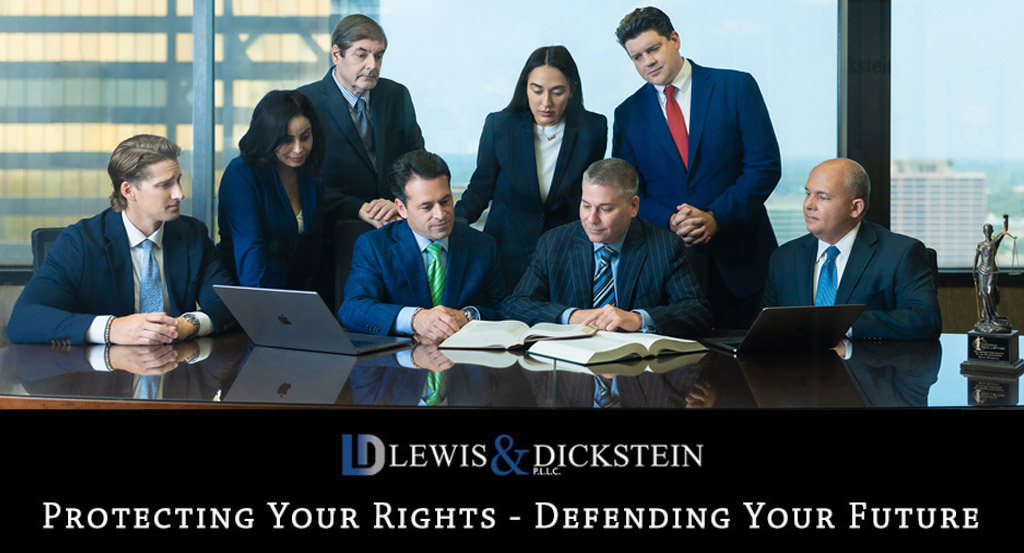 50th District Court in Pontiac, Michigan
The 50th District Court in Pontiac is located at 70 North Saginaw Street. This court's jurisdiction is the entire City of Pontiac. All traffic, misdemeanors, and felony offenses in the City of Pontiac are heard in this court. There are three elected judges, each with a reputation for being tough. It is not unusual for one of the judges to require defendants to post cash bail and place conditions on the bond, such as drug and alcohol testing, no traveling, the mandatory wearing of a tether device, and more.
The misdemeanor offenses that are heard in the 50th District Court can include identity theft, assault, assault and battery, disorderly person, drunk driving, DUI, OWI, obstruction of a police officer, possession of analogs, domestic violence, some traffic offenses such as driving while license suspended, DWLS, and no valid operator's license on person (no-ops). The felony offenses are heard at the Pontiac District Court for arraignment and probable cause hearings. They can range from drug offenses, identity theft, 3rd offense drunk driving, felonious assault, fraudulent use of a credit card, rape, and murder. This court participates in the Court in the Schools Program, which takes an actual court session to the local high schools so the students can see the court's inner workings. The court is also developing a Sobriety Court Program designed to help substance abusers and a Veterans Court Program to help military veterans convicted of criminal offenses.

The Judges in Pontiac, Michigan:
Judge Cynthia Walker
Judge Walker has served on the 50th District Court bench since September 2003 and as chief judge in January 2010. During her 20 years as an attorney before becoming a judge, Judge Walker held a variety of civil, criminal, and administrative positions, having previously worked as Court Administrator for the 50th District Court, as City Attorney for Pontiac, and as a staff attorney for UAW Legal Services and Legal Services of Eastern Michigan. Judge Walker is a 1982 graduate of Valparaiso University Law School.
Judge Ronda M. Fowlkes Gross
Judge Gross was elected to the 50th District Court in November 2008. She is the first non-incumbent woman elected to the 50th District Court. She served 13 years as an Oakland County Assistant Prosecuting Attorney before her election to the bench. Judge Gross is a 1994 University of Detroit Mercy School of Law graduate. She earned a Bachelor of Science from Western Michigan University in 1983 and a Master of Science in Administration from Central Michigan University in 1989.
Hon. Jeremy Darnell Bowie
Governor Gretchen Whitmer appointed Judge Bowie to the 50th Judicial District Court in Pontiac, Michigan, on December 14, 2022. After graduating from Michigan State University, Judge Bowie worked for United States Senator Carl Levin (D-M) and in the White House for President Barack H. Obama. Judge Bowie graduated from the WMU Thomas M. Cooley Law School in 2015. He was a Wayne County Prosecutor and criminal defense lawyer before his appointment to the Court.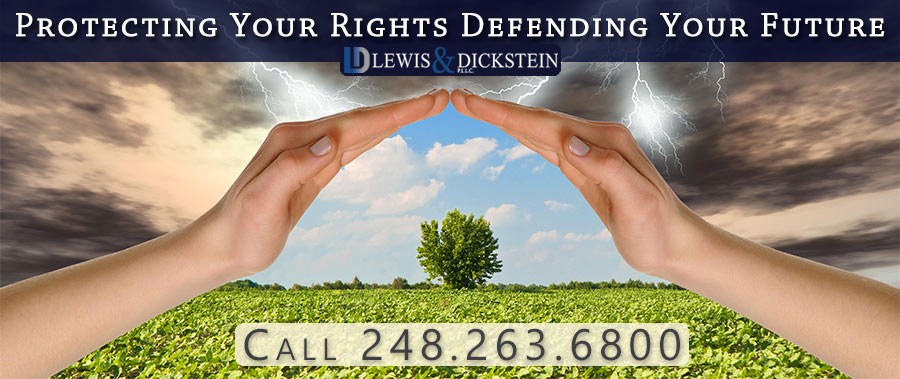 Michigan Criminal Defense Attorneys that regularly practice Pontiac
The attorneys at LEWIS & DICKSTEIN, P.L.L.C. are some of Michigan's best and most highly respected criminal defense attorneys. The firm's attorneys appear regularly before the judges in the 50th District Court. The 50th District Court judges know that our attorneys are well prepared and exceptionally represent our clients. LEWIS & DICKSTEIN, P.L.L.C. has an excellent working relationship with this court's prosecutors, staff, and judges. Our attorneys have won jury trials, motions, and evidentiary hearings in the 50th District Court. The firm takes protecting its clients very seriously.
Call us today at (248) 263-6800 for a free consultation or complete an online Request for Assistance Form. We will contact you promptly and find a way to help you.
We will find a way to help you and, most importantly,
we are not afraid to win!

History of the City of Pontiac
Pontiac is a community in Oakland County, Michigan, United States of America. It is the county seat and the third-largest city in the region, with a population of approximately 59,000 people. The city encompasses 20,28 square miles and is about 20 miles north of Detroit. Pontiac is renowned for its diverse history, culture, and thriving community.
The Pontiac Silverdome, once the largest NFL stadium and hosted Super Bowl XVI in 1982, was one of the city's most recognizable landmarks. The city is also home to the largest judicial system in the state, the Oakland County Circuit Court, and several historic buildings, including the 1909-built Pontiac Public Library. Several galleries and museums in Pontiac display the work of local artists, contributing to the city's thriving arts community. Pontiac is a diverse and dynamic metropolis that offers residents and visitors a variety of attractions and activities.