Who is the best Oakland County Criminal Attorney for me?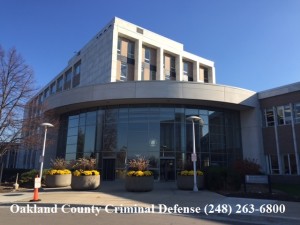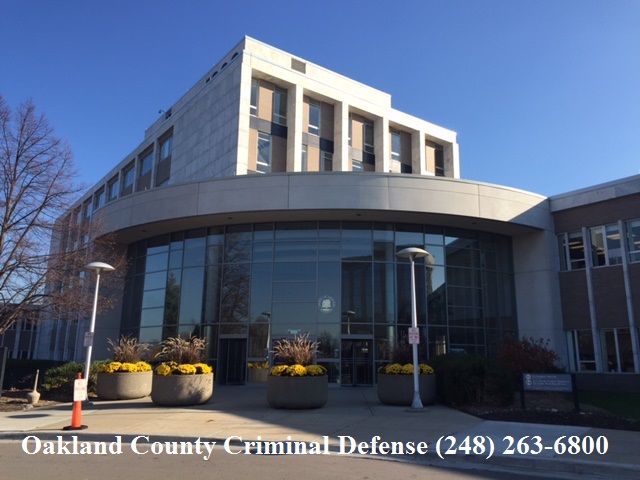 If you've been arrested or charged with a crime in Oakland County, Michigan, you need the immediate assistance of an Oakland County Criminal Defense Lawyer.  A good criminal defense lawyer can explain your rights in all stages of the criminal process and help make the difference between a reduced plea bargain or dismissal and a conviction and jail sentence.
Why You Need a Criminal Defense Lawyer?
Being charged with a crime in Oakland County — whether a felony or misdemeanor — is a serious matter. A person facing criminal charges in Oakland County risks severe penalties and consequences, such as jail time, having a criminal record, loss of relationships, custody problems, employment hardships, among other things. While some legal matters can be handled alone, a criminal arrest warrants the legal advice of a qualified, experienced, fearless criminal defense attorney who can protect your rights and secure the best possible outcome for your case.
If you're facing criminal prosecution in Oakland County, a great criminal defense attorney can help you understand (1) the nature of the charges filed; (2) any available defenses; (3) what plea bargains are likely to be offered; and (4) what is expected after trial or conviction.
What to Look for in an Oakland County Criminal Defense Lawyer
Criminal defense attorneys handle a variety of criminal cases, including felonies, misdemeanors, domestic violence, DUI (drunk driving or OWI), drug charges, white collar crimes, and many other state and federal crimes. When looking for a criminal defense lawyer, you'll want to find the best one for your case. As such, you should concentrate on the lawyer's expertise, skill level, and knowledge.
A good criminal defense lawyer may help (1) reduce your criminal charge to a lesser offense (for example, reduce a felony to a misdemeanor); (2) lessen the severity of the punishment for the crime; and (3) reduce or eliminate jail time (via probation, for example); and (4) help you develop a sound defense strategy. Also, because of the nature of what's at stake, it's important that the attorney you hire has the necessary skill level needed to defend the case, and is the one who actually conducts most of the work. For instance, you may need someone familiar with crime scene investigations, witness/victim/police interviewing, and/or extensive knowledge of polygraphs, sketches, photographs, and video.
Finally, because criminal laws and penalties vary by state, it's important that the attorney have experience with the state and local rules of court. Many criminal law firms sell a prospective client on their reputation and then farm out the case to a contract lawyer, this is unacceptable.

How to Find an Oakland County Criminal Defense Lawyer
There are numerous ways to find a criminal defense lawyer. Referrals from friends and family or online research may be a good start. However, there is no better way than interviewing a criminal attorney on the telephone or in person to see if he or she is the right lawyer for you.
Who will fight for you?
At Lewis & Dickstein, we understand that money is valuable and anything you spend on legal fees is less that you can save and use for your family. By the same token, we also understand that having expert legal representation and doing what is necessary to help you get the best possible defense is a valuable investment. Our expert criminal defense attorneys are fearless and we will fight to get you the best possible outcome.
If you are in need of the assistance from a highly experienced, aggressive and effective Michigan criminal attorney, do not hesitate to contact LEWIS & DICKSTEIN, P.L.L.C. at (248) 263-6800 for a free consultation at your convenience or simply fill out a Request for Assistance Form and a top criminal defense attorney will contact you.
We will find a way to help you and most importantly…we are not afraid to win!

LEWIS & DICKSTEIN, P.L.L.C. handles Oakland County cases in the Oakland County Circuit Court, Bloomfield Hills District Court, Royal Oak District Court, Southfield District Court, Farmington Hills District Court, Novi District Court, Clarkston District Court, Rochester Hills District Court, Oak Park District Court, Madison Heights District Court, Hazel Park District Court, Ferndale District Court, Pontiac District Court, Waterford District Court, Berkely District Court and throughout the State of Michigan.
The law firm of Lewis & Dickstein, P.L.L.C. handles all felony and misdemeanor cases, both federal and state charges.  A few examples of felony and misdemeanor cases in Michigan include weapons charges, assault charges, domestic violence, drug cases, financial crimes, fraud, embezzelement, larceny, retail fraud, OWI, DUI, OWIN, OWID, DWI, DWLS (driving while license suspended), reckless driving, leaving the scene of a property damage or personal injury accident, malicous destruction of property, white collar crimes, violation of probation, probation violation, parole violation, preliminary examination, motions to suppress, constitutional violation, suppression issues, and countless others.
"When there is no room for errors and false promises, we stand ready to protect and defend you."
– LEWIS & DICKSTEIN, P.L.L.C.