Oakland County Criminal Lawyers
How do I narrow down my search for a good criminal defense lawyer? If you want the best lawyer to protect and defend you, here is what you need to know.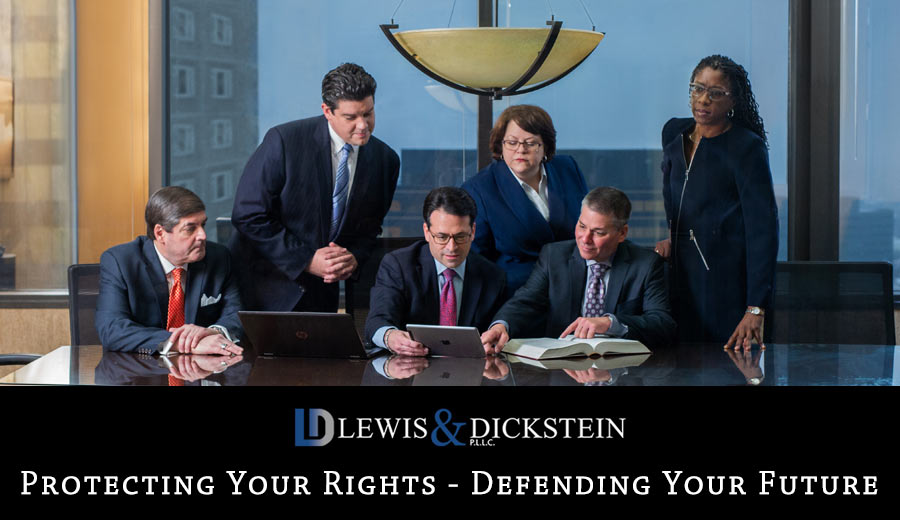 There are thousands of attorneys practicing in the State of Michigan. However, that does not mean you can merely choose any one of them and anticipate receiving the best possible result from each one. Not all criminal defense lawyers are created equal. So, to help narrow your search, begin with attorneys that practice law in the vicinity where you received your criminal charge. This does not mean in the city, township, or county where the case is pending, this just means a lawyer the handles cases in that court.
How is selecting an attorney that is an Oakland County criminal lawyer beneficial to me?
It takes years to gain a thorough knowledge of the court system and even more so within the county where an attorney practices. Experienced Oakland County Criminal Lawyers are skillful and accustomed to the lay of the land. This means that the lawyers of Lewis & Dickstein, P.L.L.C. can effectively defend you because they have a familiarity with the judges, prosecutors, police agencies, and court staff. Knowledge of this caliber is essential to crafting a strategic defense in Oakland County. Conversely, an attorney that does not practice in Oakland County or has a minimal association, cannot smoothly navigate your case through the system to achieve the optimal result. It is very common for lawyers in other counties to refuse to come to Oakland County because the practice is so complex and unique there.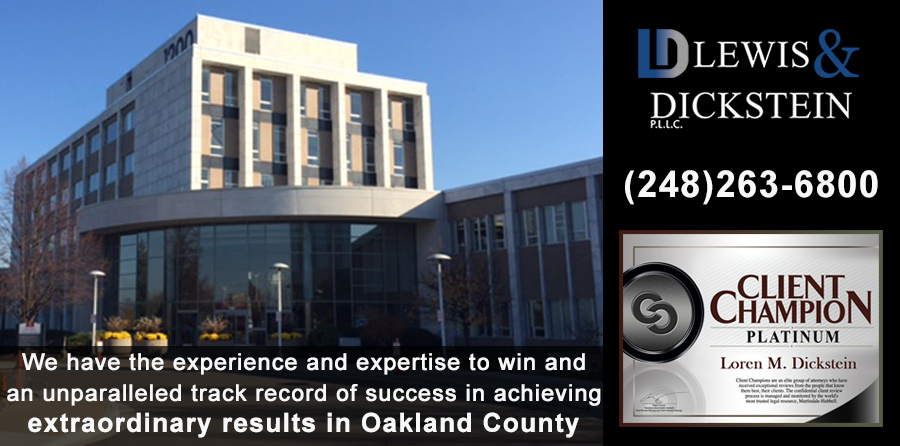 Okay, so now that I have picked a few Oakland County Criminal Lawyers, how do I choose mine?
Select a law firm where clients have been thrilled with the outcome of their case. The legal team at LEWIS & DICKSTEIN, P.L.L.C. has been practicing in Oakland County for decades. They have been able to score hundreds of dismissals and acquittals. Our clients are pleased with our aggressive advocating and excellent results. Our website and on-line testimonials confirm the superb service we provide. A clear choice for your pick out of many Oakland County criminal defense lawyers should be LEWIS & DICKSTEIN, P.L.L.C. where knowledge, experience, and success with the Oakland County court system will get you the best possible resolution.
Call us today at (248) 263-6800 for a free consultation, or complete a Request for Assistance Form and we will contact you promptly.
We will find a way to help you and, most importantly,
we are not afraid to win!