47th District Court Judge Marla Parker in Farmington Hills
Judge Marla Parker is viewed by the defense bar as a thoughtful and considerate judge. Although she may regularly adopt the prosecutor and the probation department's view on cases, she is not a "rubber stamp." Judge Parker is open to creative and well-reasoned criminal defense arguments on behalf of a client. She will follow the law, even if it results in a dismissal of charges or a sentence without jail time.
Judge Parker is one of two district judges in the 47th District Court in Farmington Hills. The 47th District Court serves the cities of Farmington and Farmington Hills. Judge Marla Parker is currently serving her 16th year as judge. Prior to her election to a judgeship, Judge Parker was a magistrate for the Court and maintained a private law practice in Farmington Hills. She has served several terms as the Court's chief judge.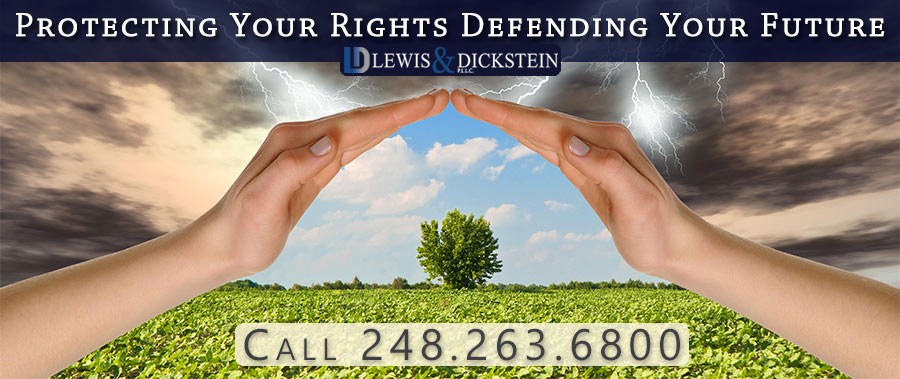 Judge Marla Parker's Professional Activities
Judge Parker is a member of the State Bar of Michigan, the Oakland County Bar Association (OCBA), the Women's Bar Association, the National Association of Women Judges, and the American Bar Association. She is a past president of the Oakland County District Judges Association and is a former member of the OCBA Board of Directors. A frequent speaker at seminars for new lawyers, she has also been on the faculty of the Michigan Judicial Institute's new judges' seminar. Judge Parker obtained her Bachelor's Degree from the University of Michigan and her Juris Doctor degree from Wayne State University Law School.
Community Involvement and Personal Facts
Judge Parker is on the Board of the Farmington Hills/Farmington Community Foundation for Youth and Families and is a member of the Exchange Club and the Call-to-Action Coalition. She is also a member of the joint Farmington Hills and Farmington Commission on Children, Youth, and Families, where she has spent many years chairing the volunteer committee. Judge Parker is married and has one daughter.

Types of Criminal Cases handled by Judge Parker
District judges handle a variety of criminal matters, from misdemeanors to felony charges. Misdemeanors are criminal offenses that carry potential jail time, ranging from 30 days to 1 year. Unless a motion to expunge is granted years after a conviction, a misdemeanor never expires and will remain on a person's criminal history indefinitely. A judge or magistrate sets a bond in potential jail cases. A bond can be personal (not requiring money), or it can require a cash deposit with the Court or a bonds person. After the arraignment, the Court will schedule hearings in the case until the matter is concluded. Judge Parker is more likely to impose jail time in a situation with egregious allegations or if a defendant has a prior criminal history.
The most severe criminal hearings district judges handle are felony preliminary exams. Preliminary exams are probable cause hearings held in the city where a crime has allegedly taken place. The job of the district judge is to hear testimony and decide whether a crime, in fact, has taken place and whether there is probable cause to believe the defendant committed it. If so, then the district judge "binds over" the case to the county circuit court, which has the authority to handle felony cases (cases that carry a penalty of more than one year in prison). If the prosecutor fails to prove that the crime was committed or that the defendant committed the alleged crime, the judge will dismiss the case. Of course, a felony charge may be plea-bargained down to a misdemeanor in the district court, in which case the district court has the authority to sentence the defendant.

Finally, Judge Parker will hear any allegations of probation violation. If a violation of probation is proven, she will not hesitate to order the defendant to serve time in jail. However, she is well known for being fair, and if an experienced criminal defense lawyer can present her with a reasonable alternative, she will consider noncustodial options.
Examples of misdemeanors cases handled by District Court Judges:
Retail Fraud 2nd and 3rd Degree
Operating While Intoxicated or Driving Under the Influence 1st and 2nd Offense (OWI)
Domestic Violence
Driving While License Suspended or Revoked
Misdemeanor Drug Offenses
Assault and Battery
Aggravated Assault
Misdemeanor Weapons Charges
Examples of felony cases scheduled for a preliminary exam include:
Felonious Assault
Retail Fraud 1st Degree
Home Invasion
Armed and Unarmed Robbery
Felony Drug Cases
Felony Operating While Intoxicated 3rd Offense
Weapons Charges Including Carrying a Concealed Weapon and Felon in Possession
Sex Crimes and Child Pornography (CSAM)
A Firm That Regularly Handles Cases in Judge Parker's Court
If a committed and zealous defense attorney puts the time and thought necessary into the defense to a charge, Judge Parker will carefully and patiently consider it. This is all any criminal defense attorney can hope for in court: a fair shot with an open-minded, unbiased judge. The best criminal defense attorneys go above and beyond merely "going through the motions." Judge Parker appreciates a thoughtful, creative, legally well-founded argument from an astute defense attorney.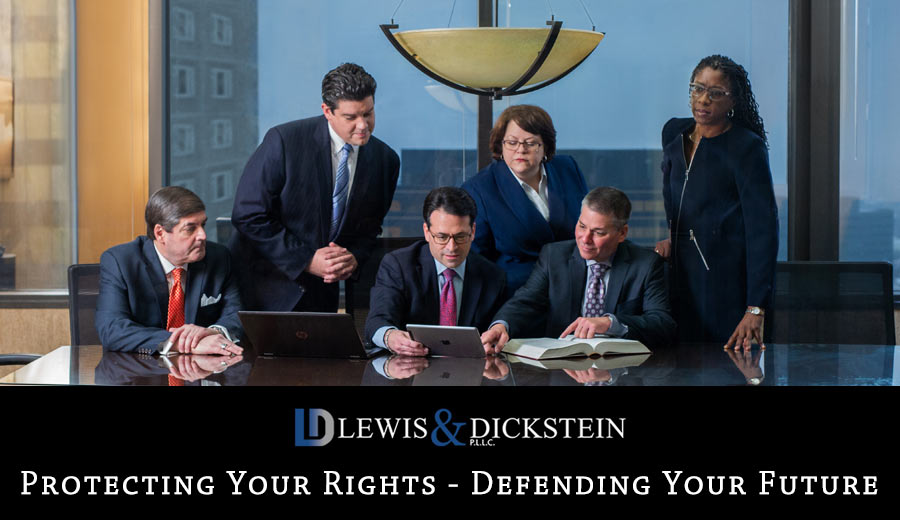 The attorneys at LEWIS & DICKSTEIN, P.L.L.C. regularly appear before Judge Parker. We have had outstanding experiences in her courtroom, and we have a mutually respectful relationship. Judge Parker appreciates preparation and professionalism, and we always meet Judge Parker's standards. If you have a case before Judge Parker, call LEWIS & DICKSTEIN, P.L.L.C. at (248) 263-6800 or fill out a Request for Assistance Form and we will contact you promptly.
---
We will find a way to help you and, most importantly,
we are not afraid to win!