Maureen McGinnis, Judge in the 52-4 District Court in Troy, Michigan
Judge Maureen McGinnis is one of two judges in the 52-4 District Court in Troy, Michigan. She was elected to the bench in 2014, and was named Presiding Judge at the 52-4 District Court in 2016. Judge McGinnis has jurisdiction over any felony or misdemeanor cases that arise in Troy and Clawson.
Judge McGinnis received a Bachelor degree from the University of Colorado and her law degree from Michigan State University College of Law. While in college and law school, Judge McGinnis held several intern positions, including on a U.S. Senate campaign, the Boulder District Attorney's Office, and the U.S. Department of Justice, Criminal Division, in Washington D.C. After graduation, Judge McGinnis joined a law firm with her father in 2003, where she and her father specialized in family law and criminal law. Like her father, she quickly became one of the most highly respected family law lawyers in Oakland County.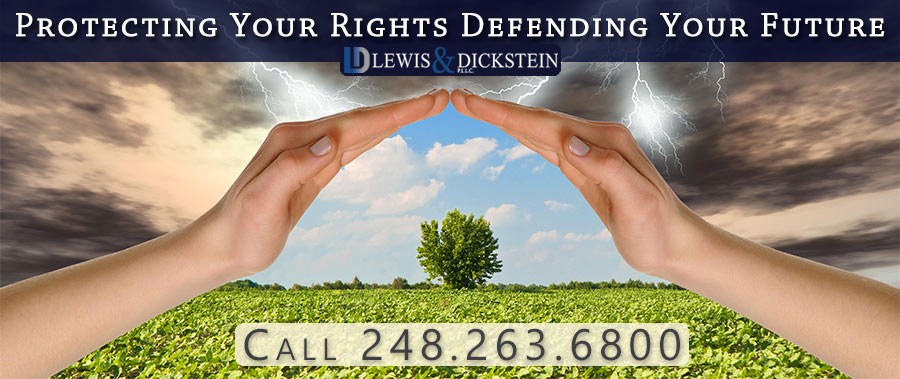 Judge McGinnis is Involved in the Troy Community
Judge McGinnis has been active in local and state organizations when she is not holding court. She is a member of the Oakland County Bar Association, and served on the State Bar of Michigan Board of Commissioners from 2016 to 2018. In 2009, Judge McGinnis was elected to the Troy City Council, and served as Mayor Pro Tem during her term of service.
Judge McGinnis has devoted her personal time to many charitable and service-related organizations, such as Habitat for Humanity for Oakland County, and the free legal service organization Family Legal Assistance Project. She has mentored youth by serving as a member of the Mentors Plus program run by Oakland County Youth Assistance.
Types of Criminal Cases Handled by Judge McGinnis
The judges in the Troy District Court have jurisdiction over all misdemeanor cases and the initial hearings in all felony cases. Misdemeanor cases may be punishable by up to 1 year in jail and up to 2 years of probation. In these cases, Judge McGinnis may have the option to dismiss misdemeanor charges under some circumstances, like following a Motion to Suppress Evidence for example. In other cases, she can either accept a plea or preside over a jury or bench trial.

In felony cases, a defendant and the prosecutor are entitled to have a preliminary examination. The purpose of a preliminary examination is for the government to prove that there is probable cause to believe a defendant committed the alleged felony offense or offenses. If the evidence is inadequate, Judge McGinnis will dismiss the case. If there is sufficient evidence, she will order that the case be bound over to the Oakland County Circuit Court for trial. A felony charge is one where the possible sentence exceeds one year and may result in a prison sentence.
Some Examples of Misdemeanor and Felony Charges in Troy, Michigan include:
Retail Fraud / Shoplifting
Operating While Intoxicated (OWI)
Domestic Violence
Driving While License Suspended or Revoked
Drug Offenses – Possession, Sales, Distribution, Trafficking
Assault and Battery
Felonious Assault
Burglary
Home Invasion
Armed and Unarmed Robbery
Embezzlement
Larceny
Child Pornography
Internet Crimes
Conspiracy
Sex Offenses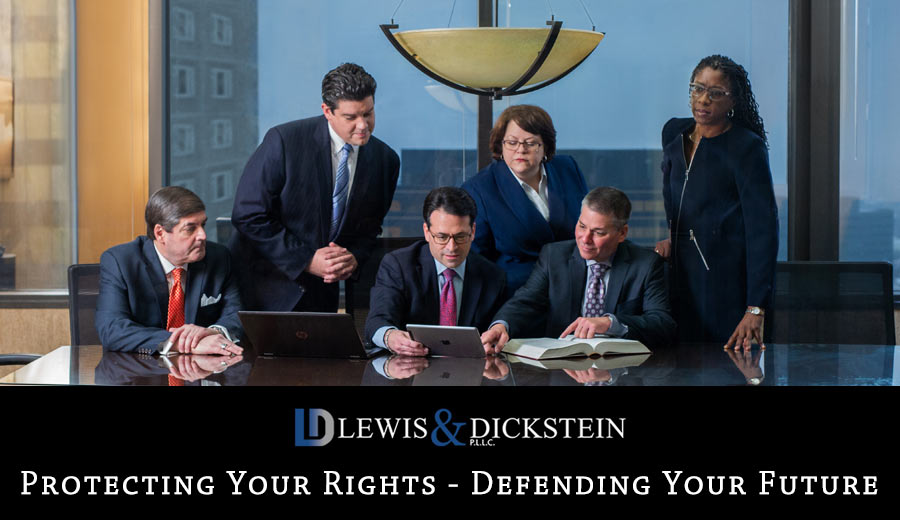 Successfully Representing Clients Before Judge McGinnis
The attorneys at LEWIS & DICKSTEIN, P.L.L.C. regularly appear before Judge McGinnis and we routinely achieve extraordinary results in the Troy District Court. We have a mutually respectful relationship and she understands that our lawyers will always be prepared and do whatever is necessary to achieve the best possible outcome. Judge McGinnis expects preparation and professionalism, and we make certain that we provide the highest possible level of service for our clients. If you have a case before Judge McGinnis and you would like a free consultation and case evaluation, call LEWIS & DICKSTEIN, P.L.L.C. and we will find a way to help you.
Call us today at (248) 263-6800 for a free consultation, or complete a Request for Assistance Form and we will contact you promptly.
We will find a way to help you and, most importantly,
we are not afraid to win!