Judge Marc Barron of the 48th District Court in Bloomfield Hills, Michigan
Bloomfield Hills District Court, Judge Barron presides over civil and criminal cases. He is a tough judge, and he does not take kindly to unprepared lawyers. Experienced, fearless, and specialized lawyers have the best chance of success in his courtroom.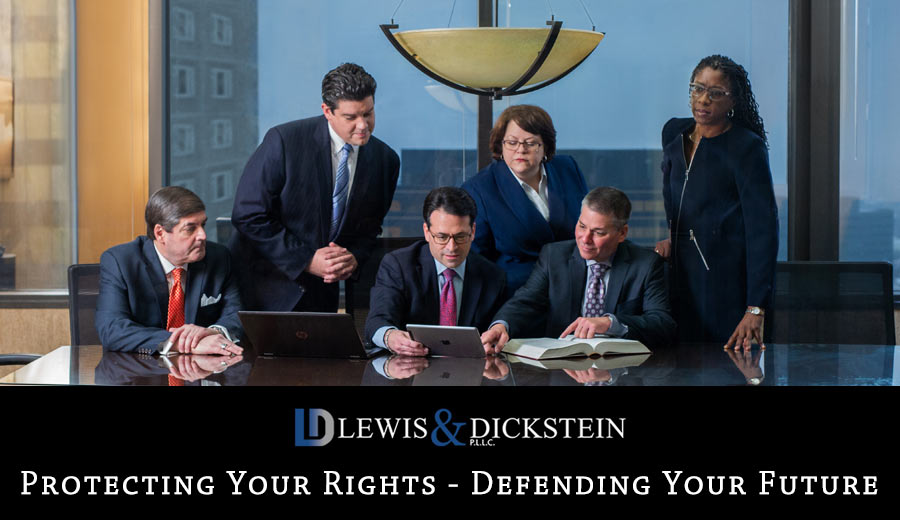 Judge Barron is one of three judges in the Bloomfield Hills District Court. The judges serve the communities of Bloomfield Hills, Bloomfield Township, Birmingham, Keego Harbor, Orchard Lake, Sylvan Lake, and West Bloomfield Township. Judge Barron was first elected to the bench in 2004. He won re-election after a hotly contested campaign in 2010 and was unopposed for re-election in 2016.
Temperament and Policies
In Judge Barron's courtroom, lawyers are expected to be prompt, prepared, knowledgeable, and familiar with the courthouse policies and procedures. There is little tolerance for lawyers and litigants who are not succinct and on-point. Judge Barron will not overlook even minute details and complexities in a case or legal argument, and he will not hesitate to engage a lawyer or a private citizen in a tense confrontation. Although he is widely considered to be tough and no-nonsense, he is also known to be thoughtful and fair-minded
Education and Background
Judge Barron is an Oakland County native who attended Andover High School in Bloomfield Township and then obtained his Bachelor of Science college degree in Economics from the University of Arizona with honors. He then obtained his law degree from American University in Washington D.C. Following law school, Judge Barron clerked at the Department of Justice in Washington, D.C.
Judge Barron spent his pre-judge years as an assistant Oakland County prosecutor. He was a prosecutor for 12 years, including a 7-year stint in the Major Crimes Section, prosecuting serious crimes such as murder, felonious assaults, sex crimes, and other serious felonies.

Community Involvement
Judge Barron is involved in the Oakland County Bar Association Inn of Court Program. The Inn of Court is a non-partisan organization based upon English Inns of Court in London, England, where senior lawyers mentor, tutor, and educate younger lawyers and support concepts of professionalism and civility in the legal profession. He was also involved in the Oakland County Teen Court, educating youth about the legal system, while a prosecutor and then as a judge.
Judge Barron is a member of the Child Abuse Neglect Council/Care House of Oakland County Advisory Board, the American Judges Association, Michigan District Judges Association, the Birmingham Rotary Club, and the State and Oakland County Bar Associations. He also has years of service as an instructor at the Oakland County Police Academy, lecturing on Crimes Against Property and Crimes Against Persons.
Types of Criminal Cases Handled by Judge Barron
Being a district judge, Judge Barron presides over civil infractions, misdemeanors (potential of up to 1 year in jail), and the preliminary part of felony cases. District judges have jurisdiction over criminal cases that carry a potential penalty of up to 1 year in jail and felony arraignments and preliminary exams. Some examples of misdemeanors are:
Domestic Violence 1st Offense
Operating While Intoxicated 1st and 2nd Offense
Assault and Battery
Minor Drug Possession or Use Cases
Driving While License Suspended
Retail Fraud (Shoplifting) 2nd and 3rd Degree
Violation of Probation
In addition to the potential jail sentences, misdemeanor sentences also include fines, costs, and court-supervised probation. In fact, for most misdemeanor defendants, probation is the most difficult part of a sentence, as it can involve up to 2 years counseling, drug and alcohol testing, community service, and possible frequent reporting in-person to a court probation officer.
Examples of felonies for which a preliminary exam may be conducted are:
Felonious Assault
Operating While Intoxicated 3rd Offense
Serious Drug Offenses
Retail Fraud 1st Degree and other Theft Crimes
Home Invasion
Homicide
Child Pornography
Criminal Sexual Conduct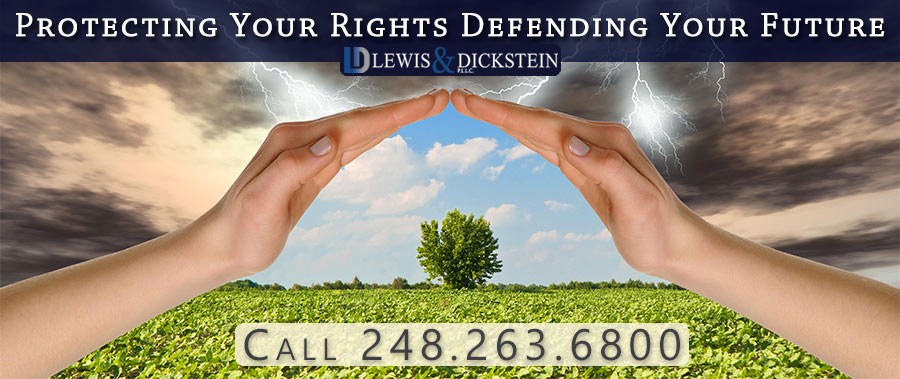 All felony matters start with an arraignment. At the arraignment, the judge or magistrate will set a bond and schedule future court dates. Arguing for a low or personal bond (no money) can be complex and requires the assistance of a highly experienced lawyer.
If a district court has scheduled a preliminary exam, it is like a small trial. The prosecutor must produce sufficient evidence to establish that a crime has been committed and probable cause to believe the defendant committed it. If the defense lawyer successfully attacks the government's case, all charges may be dismissed. If the prosecution meets its burden, the district judge will "bind over" the case to the county circuit court for final disposition.
In some cases, an astute and influential defense attorney may be able to negotiate for a dismissal of the felony case or a plea bargain to a reduced, misdemeanor charge. In Judge Barron's court, plea bargains are infrequently offered because Oakland County's prosecutor's office has very stringent rules about plea-bargaining.
Michigan Defense Attorneys for Judge Marc Barron in Bloomfield Hills
LEWIS & DICKSTEIN, P.L.L.C. has a great deal of experience in Judge Barron's court, and we have had great success there. We believe we have a mutually respectful relationship with him and his court staff. Judge Barron knows that when a LEWIS & DICKSTEIN attorney walks into his court, he can expect a superb showing of the best legal talent and intellect.
The zealous, experienced, and top-rated defense attorneys at LEWIS & DICKSTEIN, P.L.L.C. have successfully represented a multitude of clients on felony and misdemeanor charges in 48th District Court in Bloomfield Hills, Michigan. We have earned our unparalleled reputation as lawyers who provide the highest quality defense and aggressive representation while showing concern and personal attention to each client. Call us today at (248) 263-6800 or complete a Request for Assistance Form and we will contact you promptly.
Call us today at (248) 263-6800 for a free consultation, or complete a Request for Assistance Form and we will contact you promptly.
We will find a way to help you and, most importantly,
we are not afraid to win!