Judge Diane D'Agostini of the 48th District Court in Bloomfield Hills
Here is what you need to know about Judge D'Agostini. She was a career prosecutor, and she is a no-nonsense law-and-order judge. She is willing to honestly consider creative defense legal arguments presented by talented and experienced defense attorneys.
Judge D'Agostini is one of three district judges in the 48th District Court in Bloomfield Hills, Michigan. The judges serve the communities of Bloomfield Hills, Bloomfield Township, Birmingham, Keego Harbor, Orchard Lake, Sylvan Lake, and West Bloomfield Township. Judge D'Agostini was elected in November 2000 and has been re-elected every six years since. The court is located at 4280 Telegraph Rd, Bloomfield Twp, MI 48302.

Temperament and Policies
An attorney familiar with Judge D'Agostini knows she has a pleasant demeanor but has zero-tolerance for unprepared attorneys, defendants who do not strictly obey pretrial release orders, or who violate probation. Although a former career prosecutor, she will entertain legal arguments from knowledgeable and creative defense attorneys. She is not a rubber stamp for the prosecutor. If a defendant commits any misstep while under her supervision, they had better have the best and most respected defense attorney available by their side.
Education and Background
Judge D'Agostini received her college degree from Wayne State University and her law degree from the Detroit College of Law, cum laude. She then continued her legal studies at the prestigious Oxford University in England.
Judge D'Agostini began her legal career as an assistant Oakland County prosecutor, in which position she served nine years. During her time there, she held several positions, including stints in the Warrant, District Court, and Circuit Court divisions. She served as Chief of the Parole Appeal Section, where her job was to block the parole release of violent felons.
Community Involvement
Judge D'Agostini has a keen interest in educating youths about the law and the court system. She instituted a program called "Order in the Court," which is a 4th Grade student program where local students come to her court and see how the court works. A question and answer session follows, where students may ask questions of the judge. She also holds court sessions at schools in the 48th District Court's area where students can see the ramifications of drug and alcohol abuse.
Judge D'Agostini was given the "Esteemed Woman in 2016" award by the Gary Burnstein Community Health Clinic. In 2016 she was awarded the "Distinguished Alumna of Mercy High School" recognition. She also has been given the Domestic Violence Prevention Award by the Oakland County Coordinating Council Against Domestic Violence.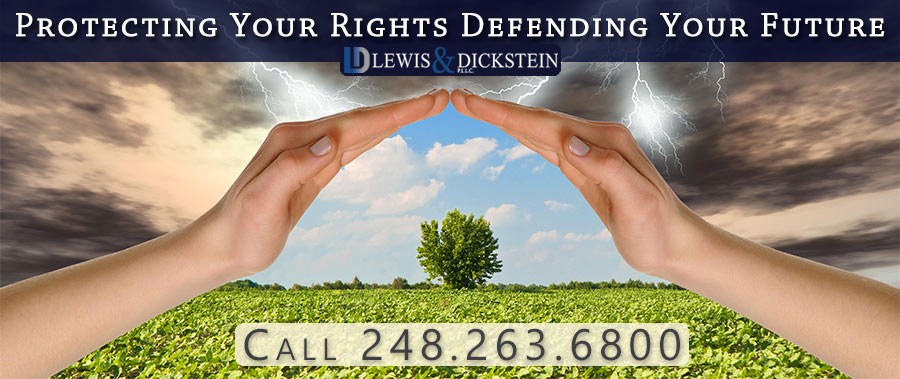 Types of Criminal Cases Handled by Judge D'Agostini
In addition to their civil law dockets (lawsuits), district judges preside over civil infractions (tickets which do not involve potential jail sentences), misdemeanors (potential of up to 1 year in jail, and up to 2 years of probation), and preliminary felony matters. District judges may handle to final disposition criminal cases that carry a possible jail penalty of up to 1 year in jail and felony preliminary exams and arraignments. Some examples of misdemeanors are:
Aside from possible jail sentences, misdemeanor sentences also include fines, costs, and usually court-supervised probation. For most defendants who are convicted of a first or second misdemeanor, probation may be the worst aspect of a sentence. Probation supervision can entail up to 2 years of court-imposed obligations such as counseling, drug and alcohol testing, community service, tether, house arrest, loss of driving privileges, forced work or eduction, and possible frequent reporting in-person to a court probation officer.
A few examples of felonies for which a preliminary exam may be scheduled are:
Felonious Assault
Operating While Intoxicated 3rd Offense
Retail Fraud 1st Degree
Home Invasion
Homicide
Criminal Sexual Conduct
Child Pornography

Arraignment on a Felony or Misdemeanor Before Judge Diane D'Agostini
The first time a defendant may encounter Judge Diane D'Agostini is at the arraignment. The arraignment is a critical stage in a case because the judge will set a bond. If the defendant can post the bond, he or she will be able to stay out of jail during the progression of the case. If not, they will be held in jail. Many factors go into a judge's consideration of what the bond should be. One of the biggest factors is whether the defendant has a respected and experienced retained lawyer. The reason having known, esteemed, retained counsel is important relative to a bond is that it demonstrates that the defendant intends to participate in court proceedings and not flee.
The next stage of a felony case handled by a district judge is the preliminary exam. At a preliminary exam, the prosecutor must produce enough evidence to prove that a crime has been committed and probable cause to believe the defendant committed it. Felony cases in district court are rarely dismissed after a preliminary exam because the prosecutor's burden of proof is so low. It takes a very skilled and savvy defense attorney to achieve a dismissal at the preliminary exam. If the prosecution meets its burden, the district judge will "bind over" the case to the circuit court for final disposition.
In cases where the evidence is overwhelmingly against the defense, a skilled and tenacious defense attorney may be able to convince the prosecutor to reduce the charge to a misdemeanor (a plea- bargain). If the case is reduced to a misdemeanor, Judge D'Agostini would accept the plea and sentence the defendant. Plea bargains are rare because prosecutors in Oakland County typically have very restrictive policies on plea-bargaining; however, a crafty and savvy defense lawyer gives the defendant the best shot at getting a generous plea bargain and lenient sentence.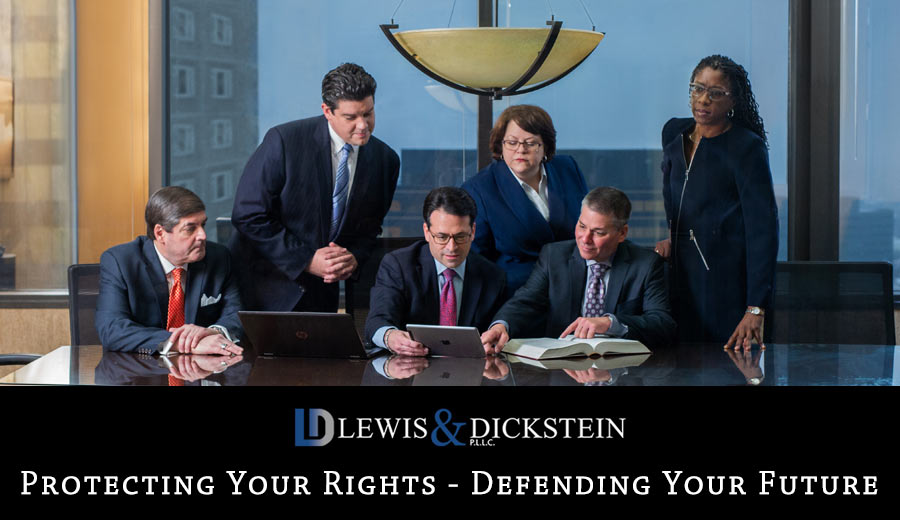 Premier Michigan Defense Attorneys for Judge Diane D'Agostini in Bloomfield Hills
LEWIS & DICKSTEIN, P.L.L.C. has a great deal of experience in Judge D'Agostini's court, and we have had great success there. We believe we have a mutually respectful relationship with her and her court staff. Judge D'Agostini knows that when an attorney with our firm appears in her court, she can expect a superbly prepared and professional attorney of the finest legal caliber.
The devoted, highly experienced, and top-rated defense attorneys at LEWIS & DICKSTEIN, P.L.L.C. have successfully represented hundreds of clients in the 48th Judicial District Court and countless cases before Judge D'Agostini. We have earned our unparalleled reputation as lawyers who provide the highest quality defense and aggressive representation while showing concern and personal attention to each client.
Call us today at (248) 263-6800 for a free consultation, or complete a Request for Assistance Form and we will contact you promptly.
We will find a way to help you and, most importantly,
we are not afraid to win!